This lamp lights up every time Trump tweets
An artist has invented a storm-themed lamp which reacts to goings-on on Twitter – particularly tweets from Donald Trump.
Parse/Error, 36, an artist from Marseille, wanted to mesh climate change and politics in his latest work, so he built a bell jar with a "cloud" inside.
The clever thing is, the cloud connects to Twitter, reacting in real time to messages on the social network. When a message is posted on an account it monitors, a thunderstorm effect occurs.
In a video made by Fikus Prod, the lamp crackles and storms, showing its abilities.
"Most people feel the effects of politics with the same impotence as climate disasters," Parse/Error told the Press Association.
"This lamp plays with this metaphor, transposing the unpredictable and stormy character of a man of power."
He chose Trump's tweets to focus on because "he's a global personality, making the subject of this artwork easily comprehensible in the whole world".
He added: "In addition, Trump's recent decisions and his position on climate change reinforce the link between his impulsive messages and the storms of the lamp."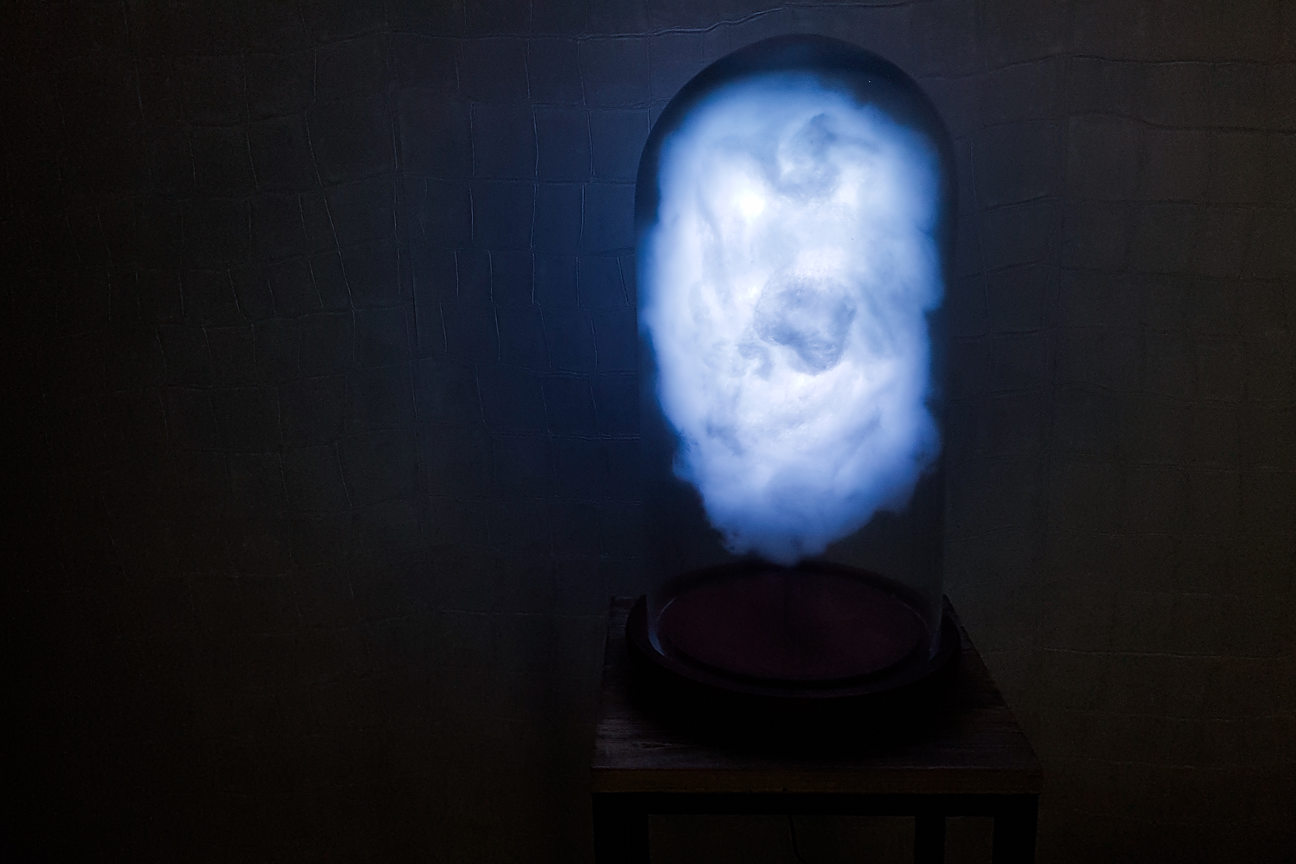 Parse/Error has also devised an alternative use for the lamp, based more locally to him. In this iteration, the lamp would react to the tweets of the Front National, symbolising the current rise of intolerance in France, he said.
If you're wondering how you get your hands on such a lamp, you may be waiting some time.
Parse Error said the lamp is a unique piece, but he's thinking about creating 10 limited edition pieces.