Here's how England's goalkeepers prepared for Slovenia
England's goalkeepers haven't had too much to do in this World Cup qualifying campaign, conceding just three goals, but nothing is being left to chance ahead of their penultimate qualifier against Slovenia.
Joe Hart, Fraser Forster, Jack Butland and Jordan Pickford were all part of a drill designed to prepare the stoppers for what Slovenia might offer, in a game that could see the Three Lions qualify for the 2018 World Cup in Russia.
England goalkeeping coach Martyn Margetson spoke of Slovenia's potential for "penetration through central areas" as well as "the wide men cutting inside and getting shots off", saying: "They've got left-footers on both flanks."
As such, the Three Lions' keepers completed the following training routine, with the left-footed Pickford of particular use.
Perhaps two of the most striking things about the video are 1) how hard the ball is being thwacked, and 2) the intensity of the session.
Rebounds are commanded to be tidied up, while the rate at which footballs fly at various goalkeepers is remarkable.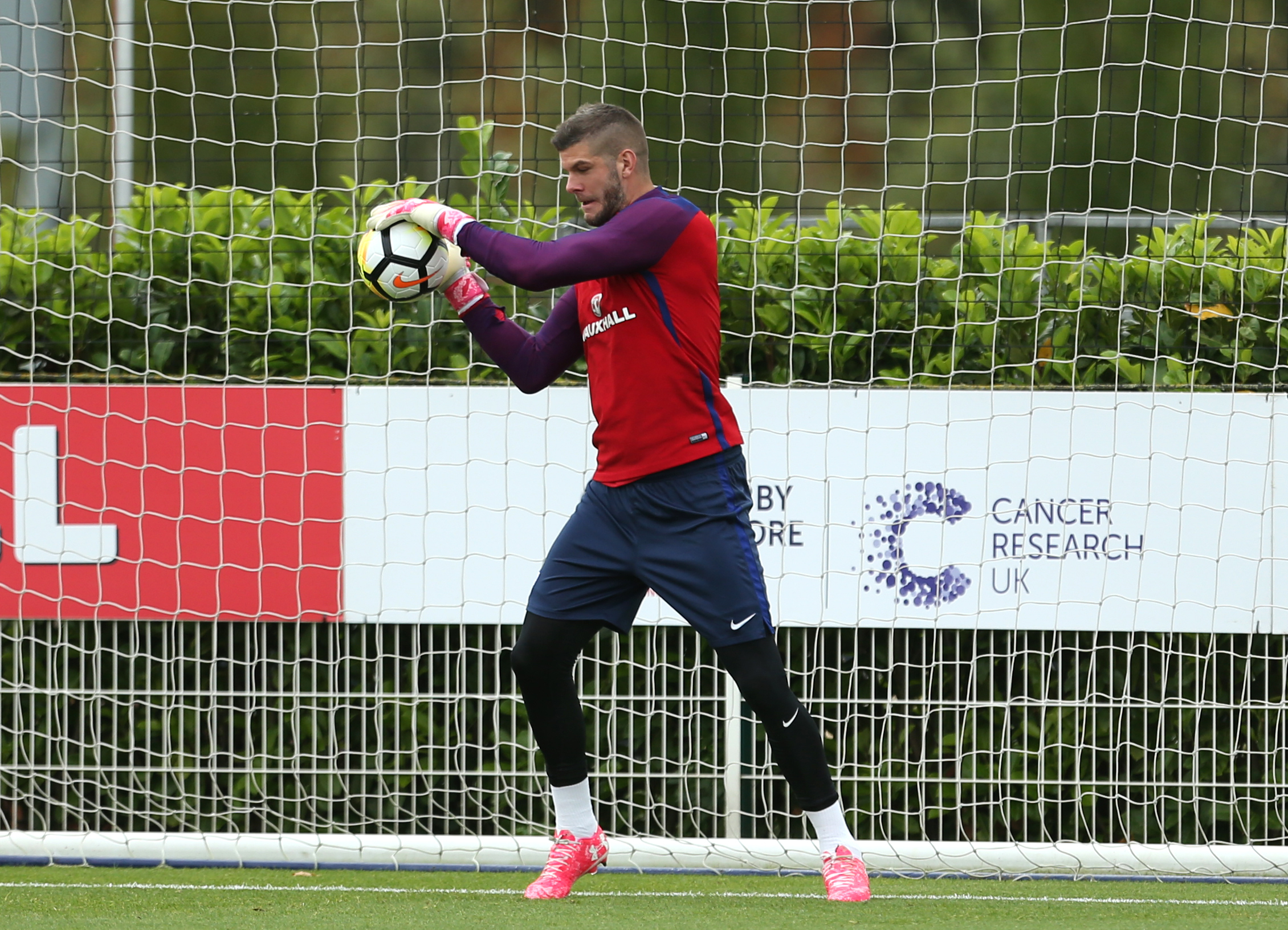 The drills start by focusing on clean catching, before moving on to more complex routines that are designed to prepare for Wembley.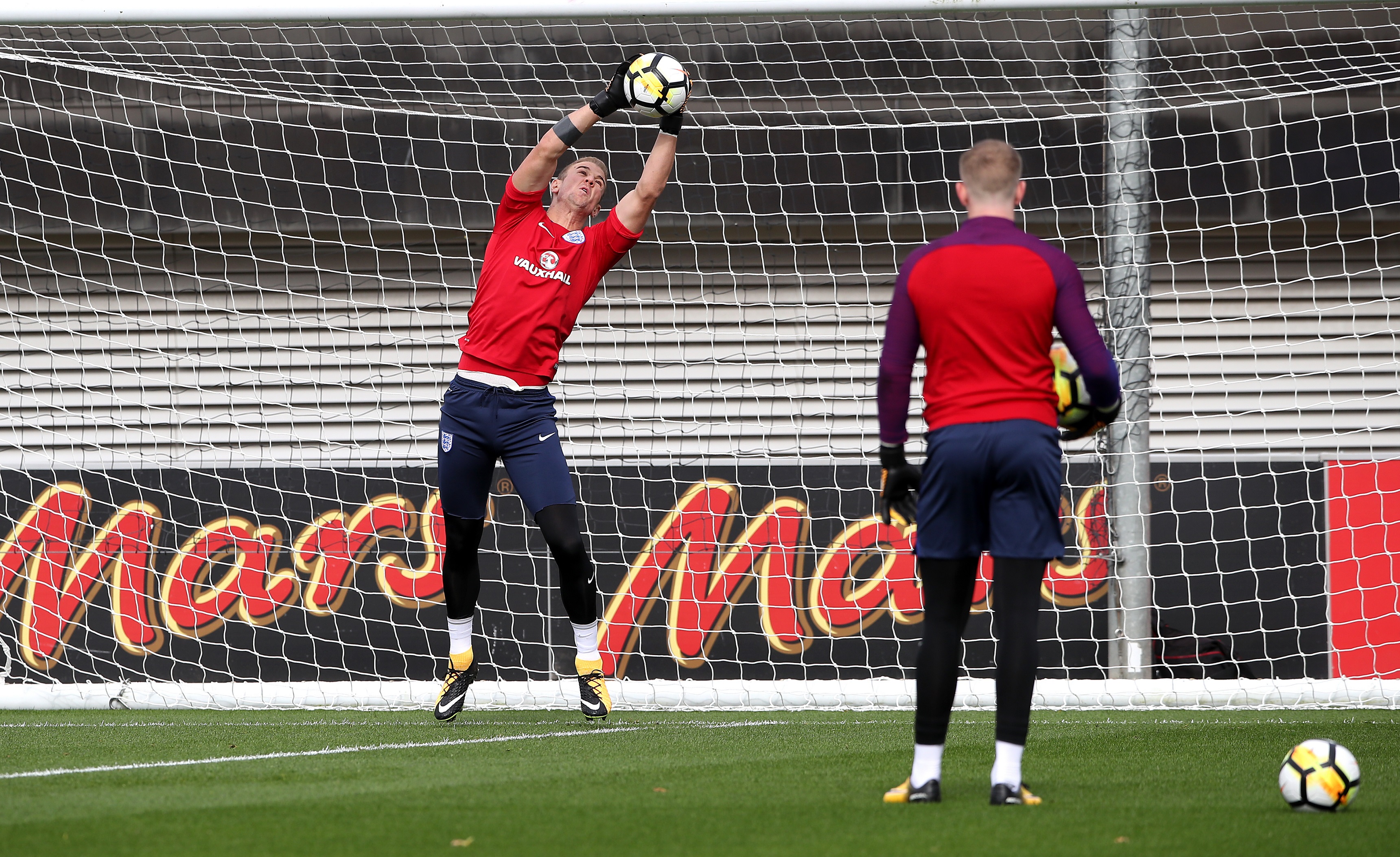 A word or two must be reserved for the coaches, who manage to guide a couple of barnstormers past some of the best goalkeepers in the world with nonchalance.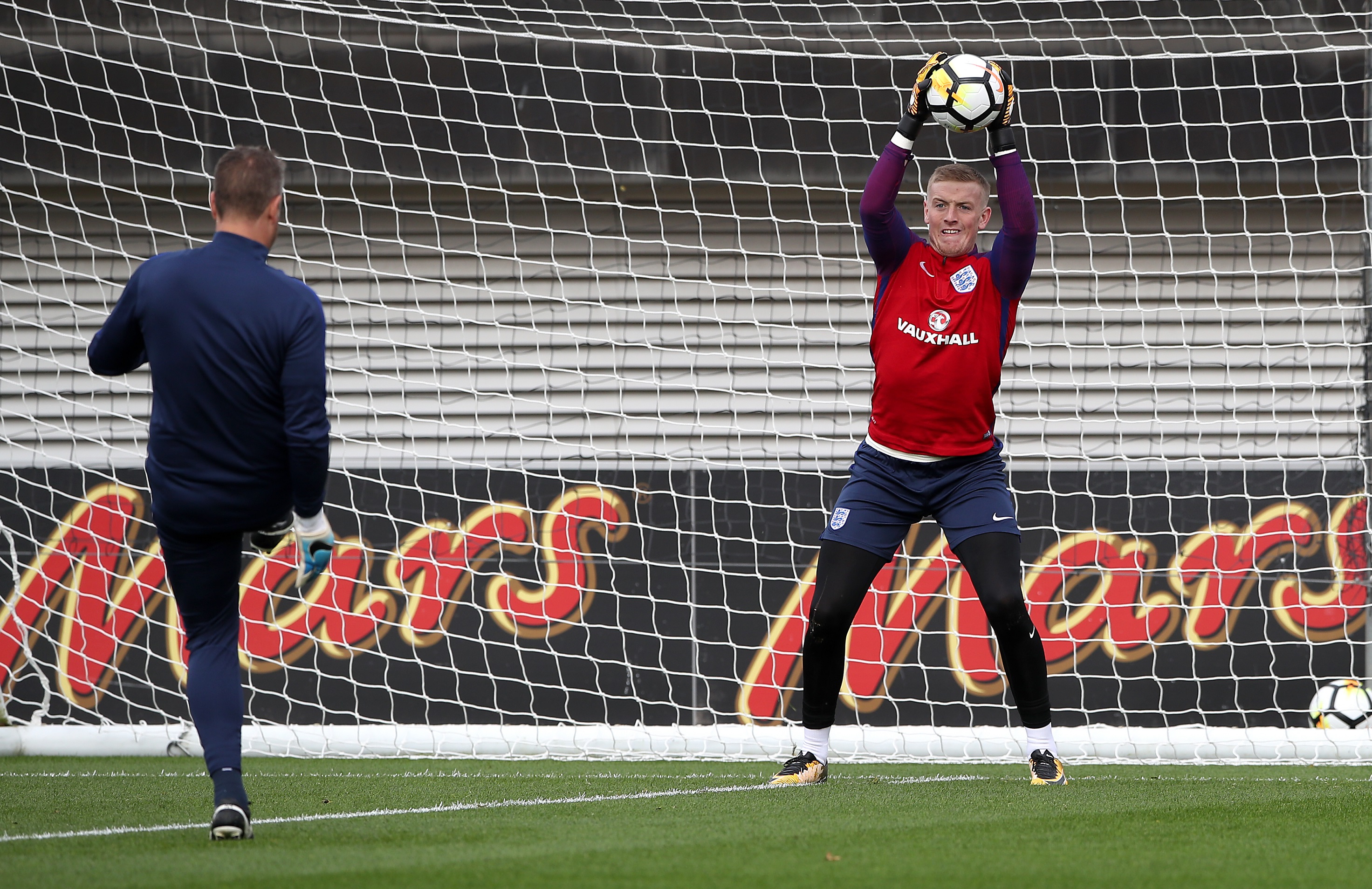 Surely the champagne moment of the session comes at 6 mins 57 seconds though (see video below), as Butland produces three outrageous saves before a more routine stop to finish.
It looks like the goalies are ready – if anything, Joe Hart could probably do with calming down a little.
Easy, Joe – it's just a training session.