Can you guess why Mochi here is a Guinness World Record holder?
Mochi the dog is a lick above the rest – quite literally.
The St Bernard holds the Guinness World Record for the longest tongue on a dog – packing a whopping 18.58 cm (7.31 inches) in her slobbery chops.
Mochi, from Sioux Falls, South Dakota in the US, was adopted when she was two years old by Carla Rickert – who drove for 11 hours to collect her with her daughter.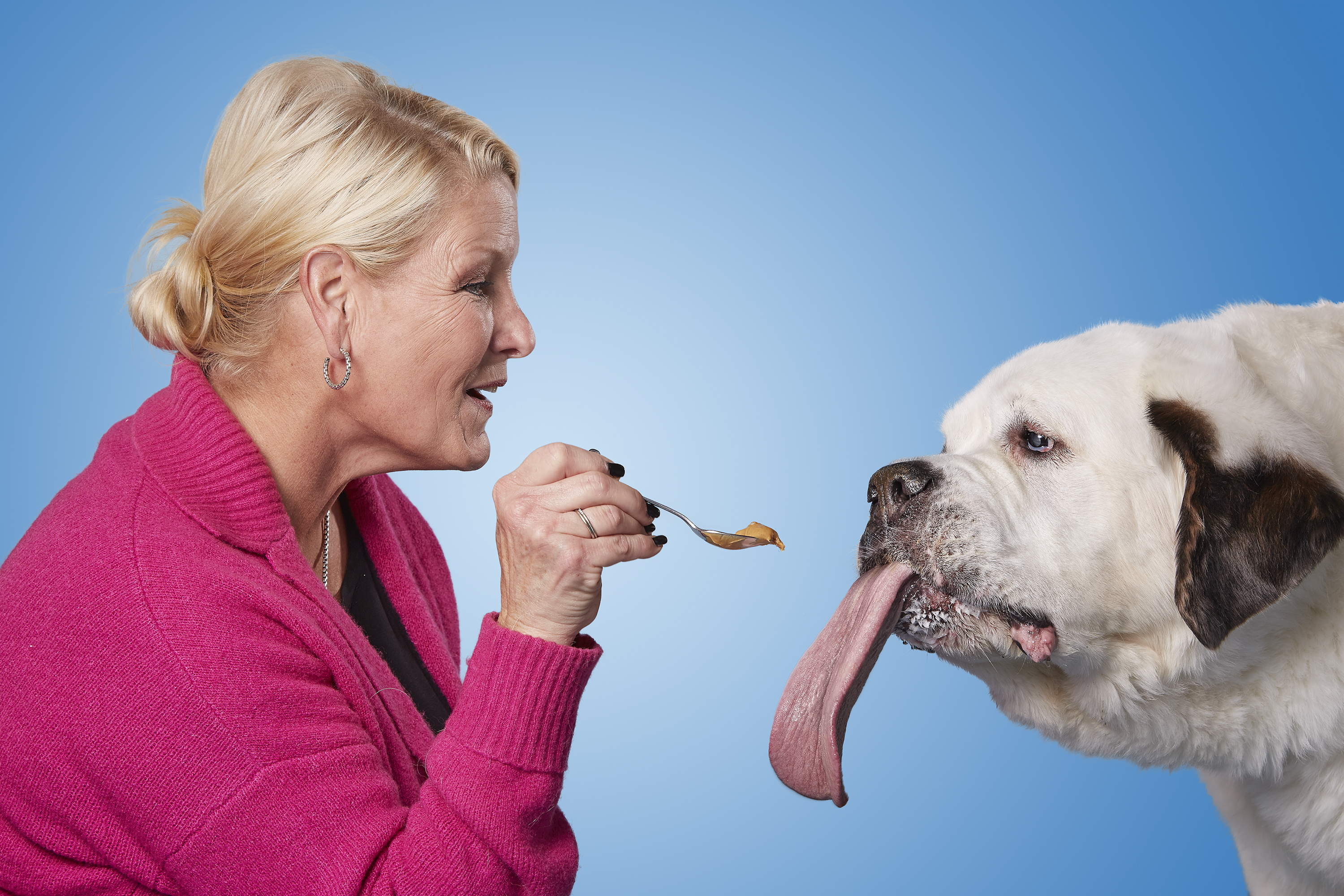 Mochi, or "Mo", does face challenges with her titanic tongue however, including breathing problems and extra slobber.
Dirt, dust and leaves also often stick to it, whilst its cumbersome size means she needs help picking things up off the floor and eating treats.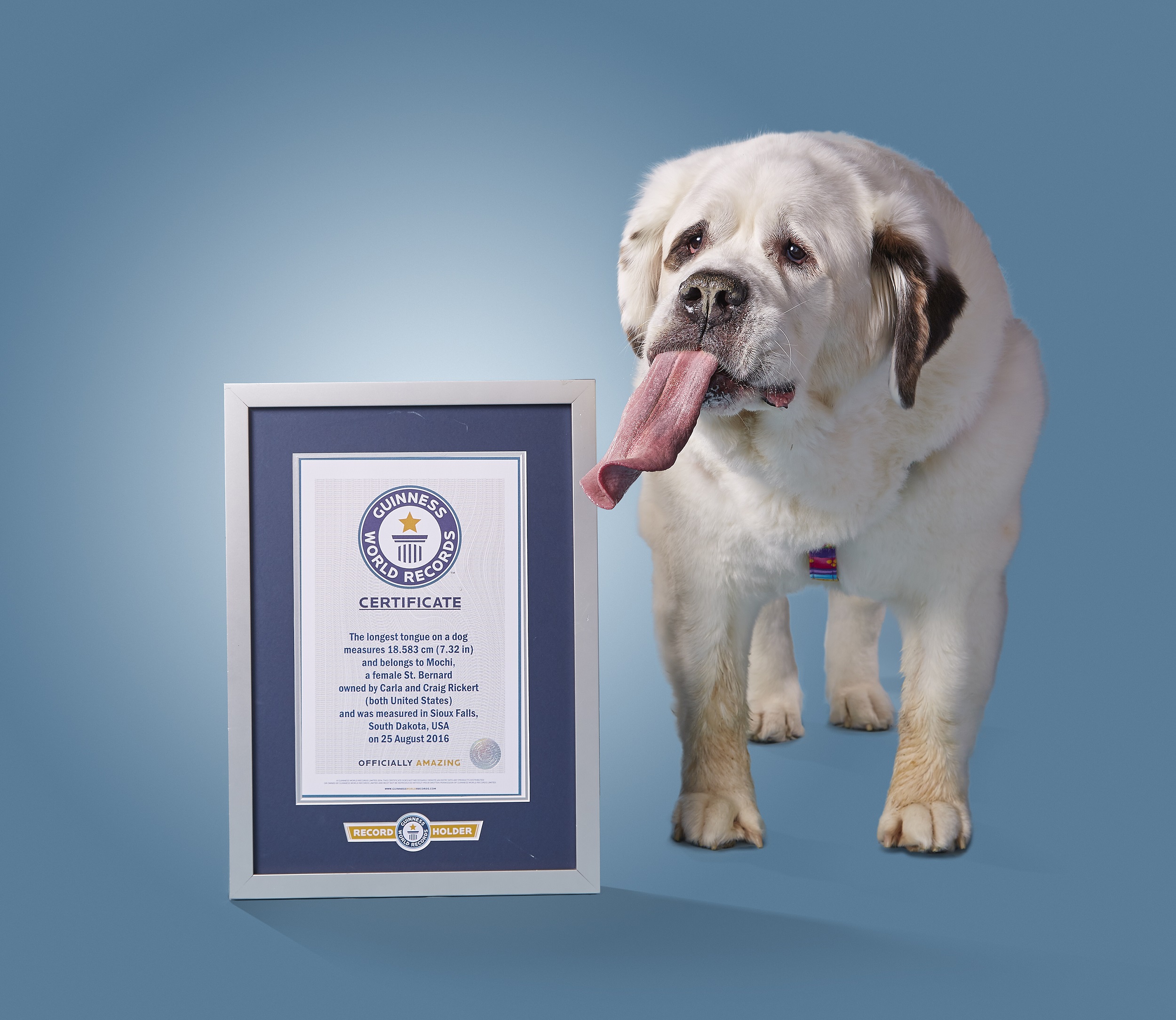 Despite the difficulties, Mochi is described by her owner as a "resilient" and "happy-go-lucky" dog – and her interests include dressing up, spending time with the family and snacking on sweet potatoes.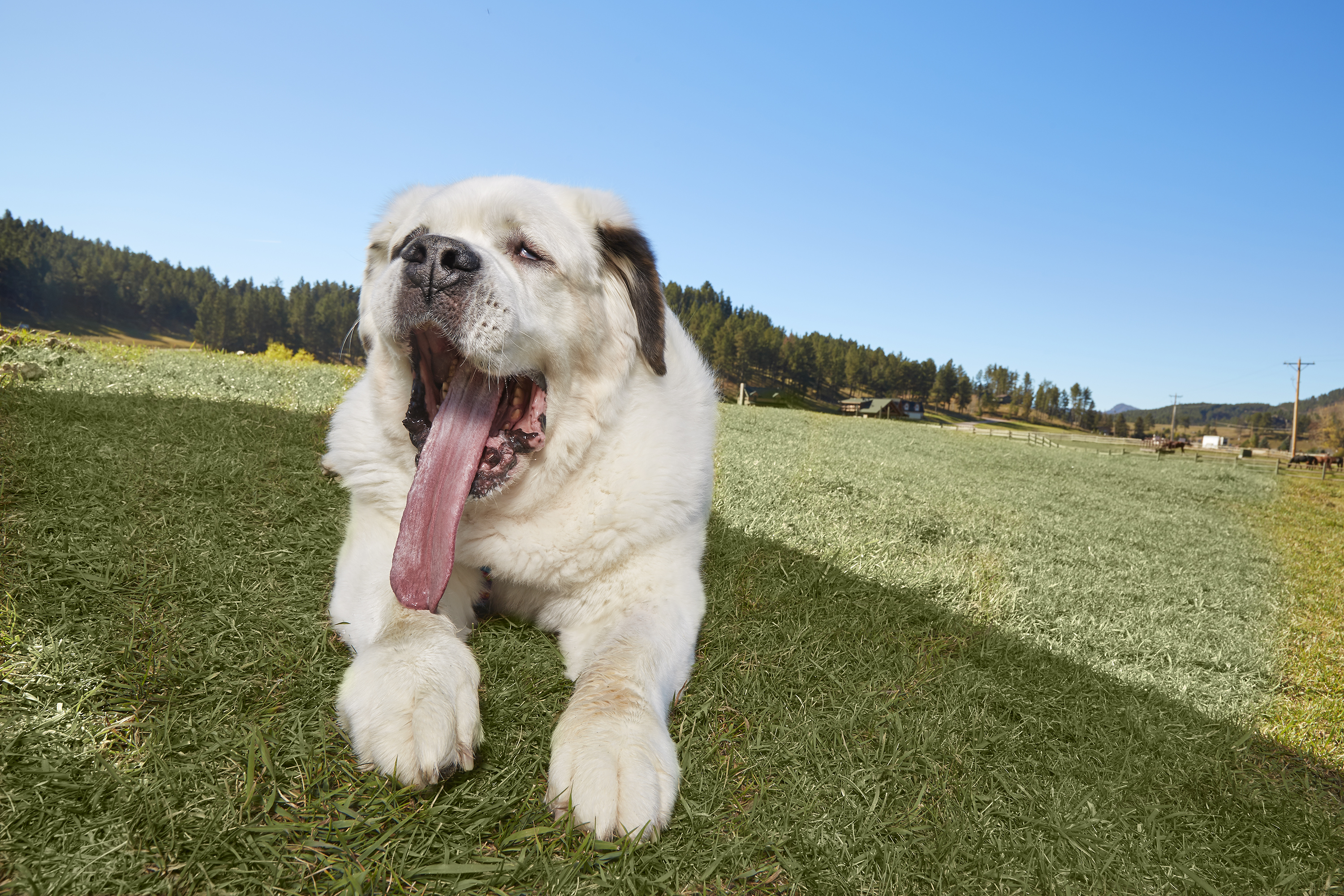 "Mochi is so humble," said Carla. "She never brags or boasts but I know that she is as proud of her new record as we are."
Mochi's record is included in Guinness World Records' new book, Amazing Animals, all about the creatures destined for their footnote in history.
"We are very excited to welcome Mochi and her record-breaking tongue to the Guinness World Records family as part of our new publication, Amazing Animals," said Craig Glenday, editor-in-chief of the book.
"It takes a sideways look at our favourite pets and wild animals.
"So alongside the classic fastest, largest and tallest record-holders, you'll find the most talented, most followed and most pampered creatures on Earth."