How a Taylor Swift song is helping to stop people from using phones when driving
Taylor Swift is letting her reputation do the talking as her latest album drops single-by-single into our playlists.
Now a transport agency in the US is hoping her star quality will help their campaign to stop people using their phones when driving.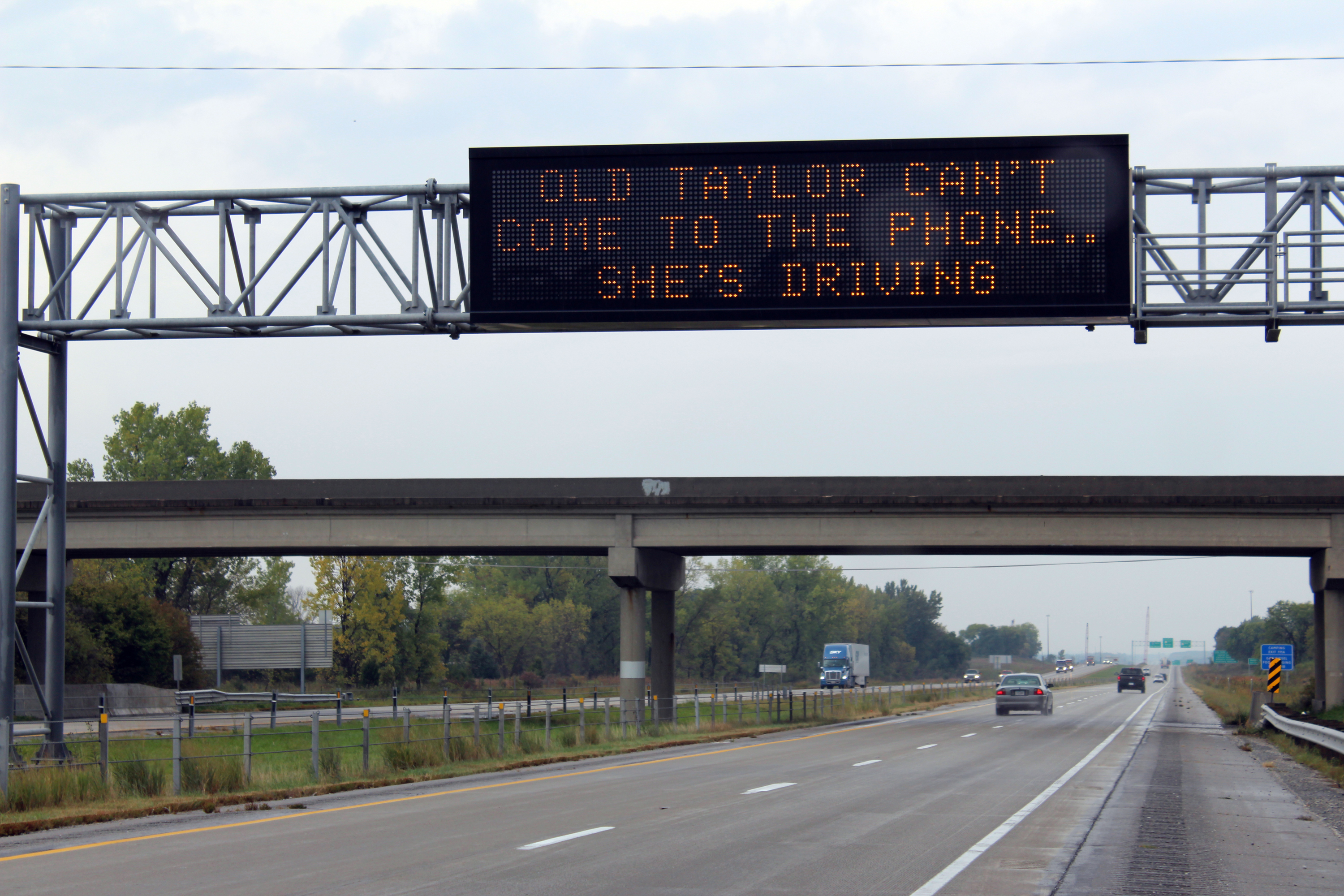 Overhead gantries in Iowa are displaying a modified line from Swift's Look What You Made Me Do to get across their safety message.
It reads "Old Taylor can't come to the phone.. She's driving."
In Look What You Made Me Do, Swift sings: "I'm sorry the old Taylor can't come to the phone right now.. Why? 'Cos she's dead."
The Iowa signs usually carry information warning drivers about traffic jams, bad weather and junction closures.
But on Mondays they share information about road deaths along with a pithy message as part of the Zero Fatalities scheme which has been running since 2013.
The message is also shared across social media, but fearing some people might not get this week's reference Iowa Department of Transport suggests anyone confused should "ask the nearest millennial".
For 24 hours, the Swift-inspired sign will be visible on 70 permanent message boards across Iowa and smaller boards in the city of Des Moines and some Iowa rest areas.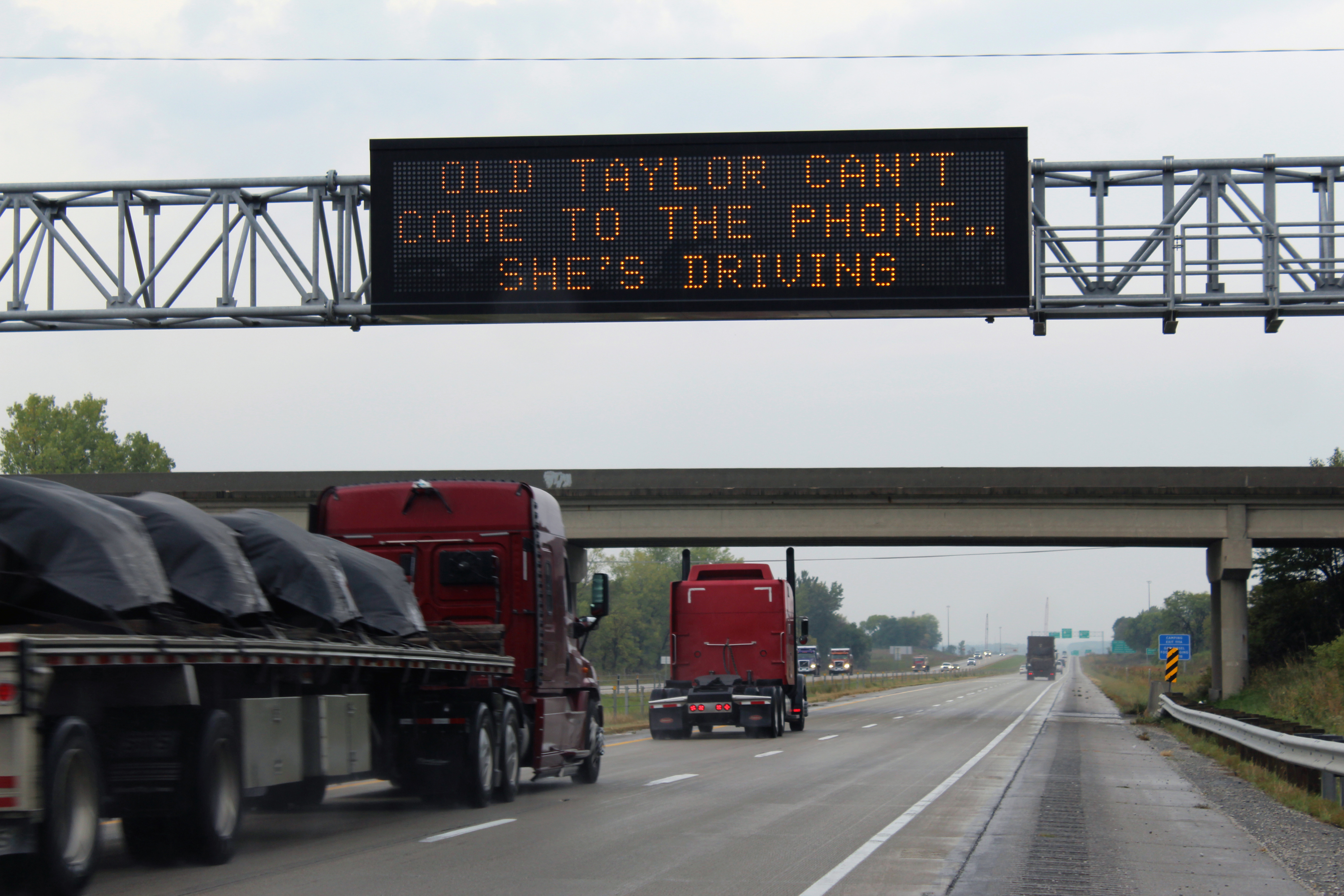 Tracey Bramble, from Iowa DOT, said: "The reaction is very positive. Our most popular messages relate traffic safety back to either pet peeves or pop culture like today's nod to Taylor Swift.
"Even when someone disagrees with the messages, it give us a chance to start a conversation about traffic safety that we would not have had otherwise."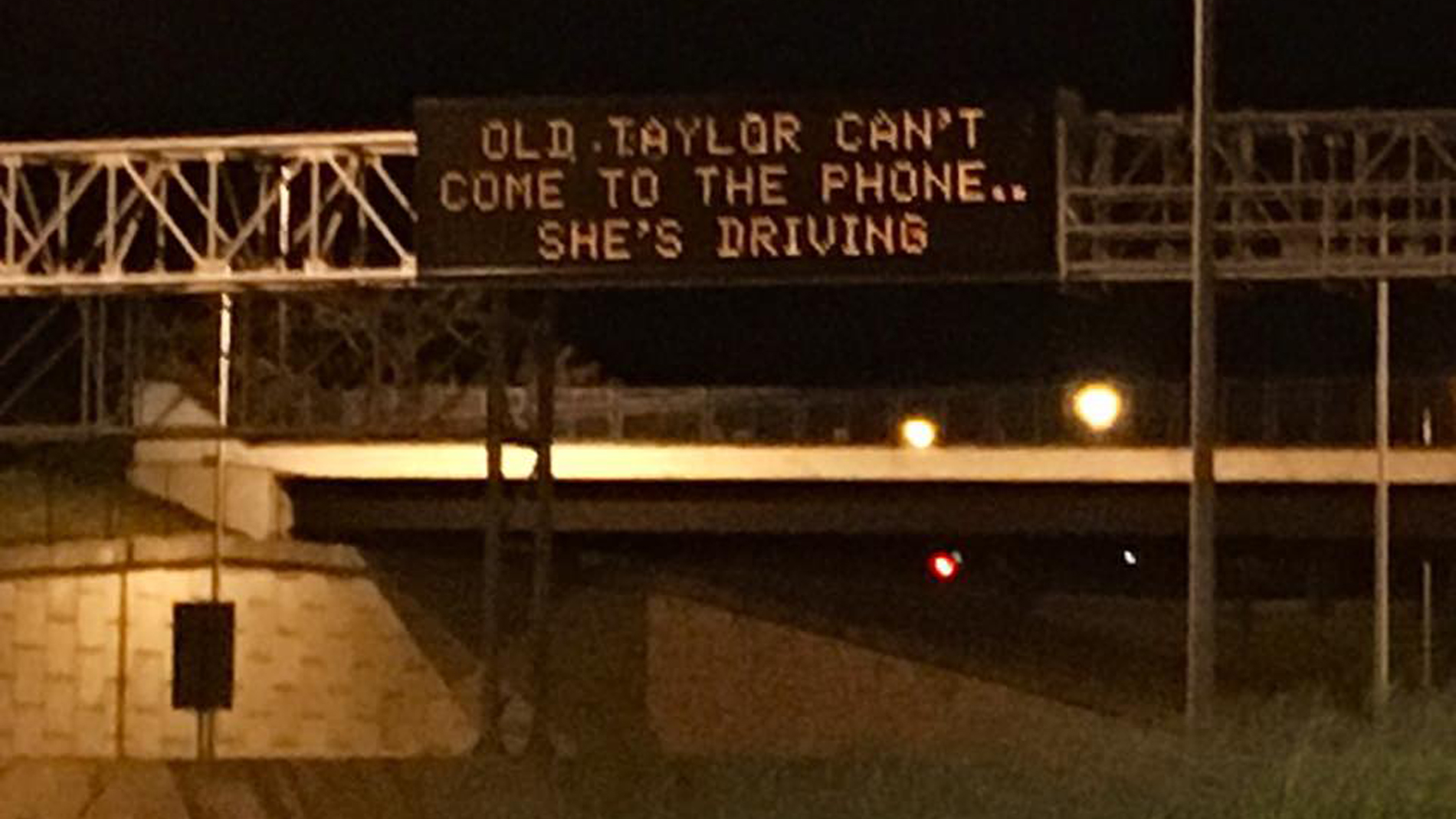 In 2016, 404 people were killed on roads in Iowa. So far this year 246 traffic deaths have occurred, an increase of 10 in a week.
Iowa DOT is using its sassy messages to warn drivers about being distracted at the wheel.
Messages on the overhead boards are limited to three lines of 18 characters each.
A special effort is paid to making sure they "push beyond traditional government tone."
Bramble added: "They are crafted to grab attention and reach a variety of audiences through different techniques including the use of humour, references to pop culture, emotional connection, and more."
People can suggest messages on the dedicated Zero Fatalities website.