Londoners: Here are some other ways you can get around without Uber
Taxi app Uber "will not be issued with a private hire operator licence", says Transport for London.
The ride-hailing app has 21 days to appeal but if it chooses not to, or is unsuccessful, what other options can Londoners turn to?
Gett
Gett is an app for booking black cabs. In fact, the company claims just under half of the black cabs in London are signed up to its service.
As well as connecting customers with taxi rides, the company recently announced a partnership with Citymapper for a fixed-route taxi service across the city for just £3 per passenger.
"Gett Together" will offer four routes in London, which can be accessed through the Citymapper and Gett apps: Ladbroke Grove to Aldwych, Belsize Park to Berkeley Square, Clapham Junction to London Bridge and Highbury and Islington to Waterloo.
Users can choose to be picked up and dropped off anywhere along these set routes. The taxis will run between 7.30-10.00am and 5-8pm.
Mytaxi
Mytaxi, formerly Hailo, is another app for ordering black cabs.
Users can pay by cash or through the app and it has many of the benefits of Uber, including in-app ordering, a live journey tracker and enabling the user to call their driver.
The app even offered half-price fares on Friday in response to Uber's licence woes.
Taxify

Taxify is a newcomer to the London cab market, having launched in early September.
The Estonian firm, which operates similarly to Uber with private cars, suspended services just days after its launch in London, so will need to overcome its own licensing hurdles to make the most of Uber's setback.


London Underground and bus services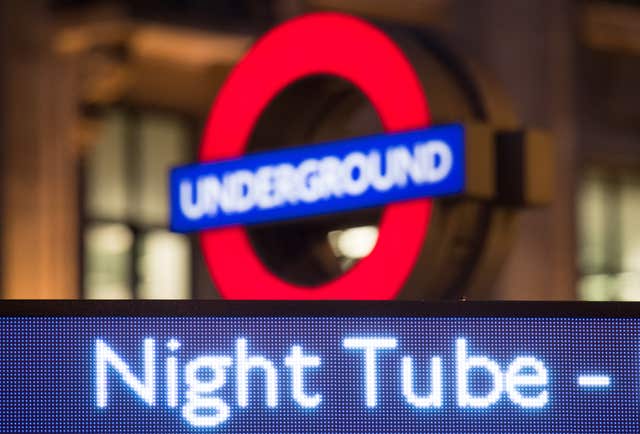 The launch of the Night Tube across five underground lines since August 2016 has made travelling around the city in the small hours easier for many Londoners.
The service operates on Friday and Saturday nights, charging standard off-peak fares for journeys through the night.
London currently has 52 night bus routes, of which eight were added to accompany the launch of the Night Tube.
Cycling or walking
Londoners can use their own bicycle or hire one using the Santander Cycle service stations scattered around the city.
The city has two Cycle Superhighways (East-West and North-South) to help cyclists get around the city safely.
For those who would prefer to walk, Transport for London provides walking times and guides between Tube and rail stations in zones one to three on its website, including a guide on stations it may be quicker to walk between than catch public transport.