You won't get bored waiting for luggage at Schipol airport due to its carousel art gallery
Travellers passing through Amsterdam's Schipol airport are being treated to an art exhibition – on one of its baggage carousels.
In partnership with the country's national Rijksmuseum, all 73 metres of carousel 16, baggage hall three have been decorated with 45 images of artworks from some of the the Netherlands' most famous artists.
Geertgen Sint Jans, Jan Mostaert, Rembrandt van Rijn, Johannes Vermeer, Vincent van Gogh, Gerrit Rietveld and Karel Appel are all featured, with reproductions from the museum's own collection.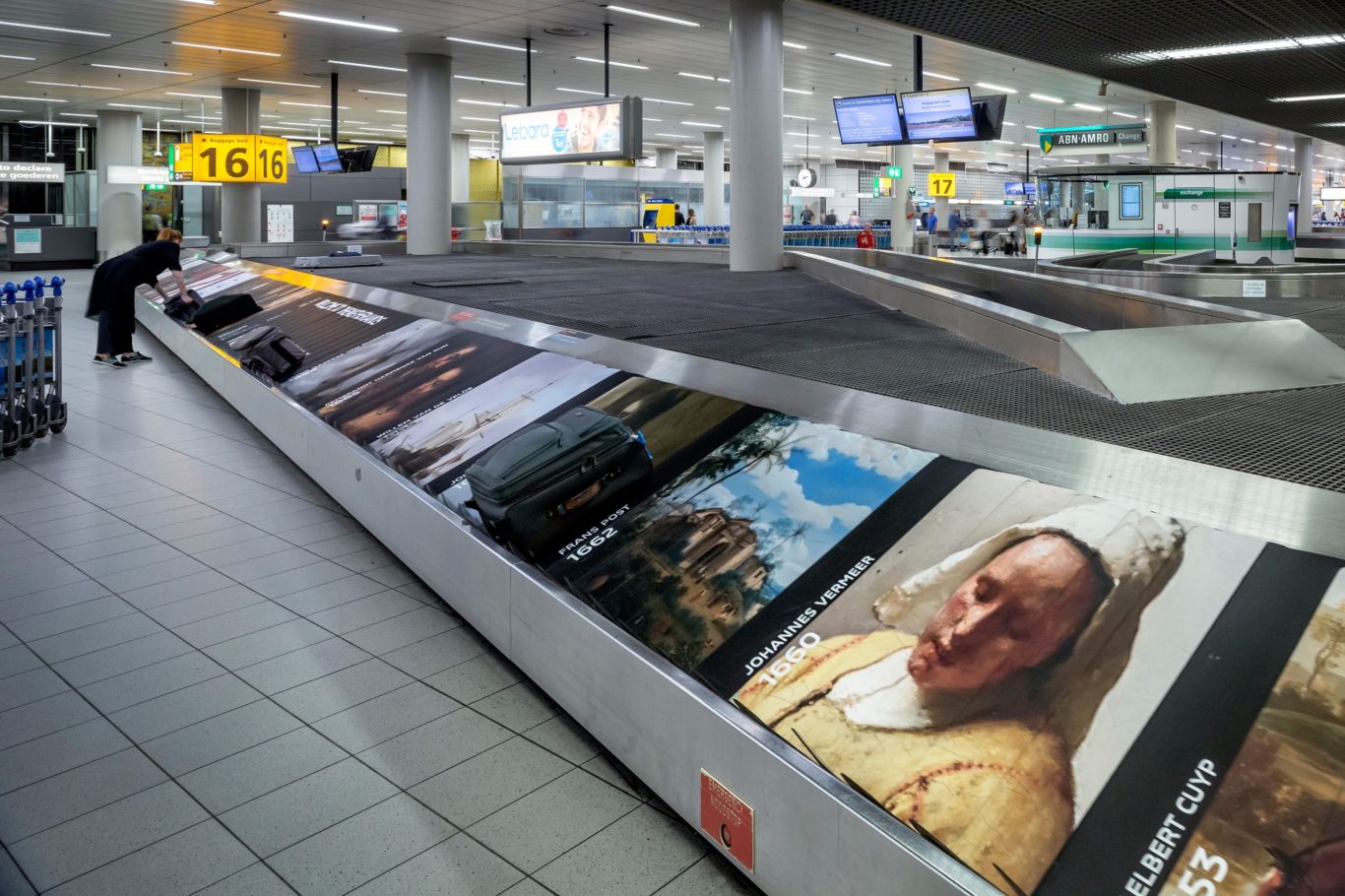 If travellers are hungry for more art, they can visit the Rijksmuseum's satellite gallery, which holds 10 paintings from the larger museum's collection.
It is the first and only museum to show 17th-century art in a terminal building and opened in 2002. It recently underwent a refurbishment and is now home to a science museum and library.
Entry is free and the museum is accessible all day, every day.
Every airport needs a distraction like this – losing your bag wouldn't be so bad if you could get cultured while you wait for it.