How a flowerpot is helping Sean Conway challenge the speed record for cycling across Europe
From a seasoned adventure athlete such as Sean Conway, perhaps you'd be surprised to hear that he is in something of a state of conflict with himself about his challenges.
"I get excited in the build-up and then immediately regret it about two days into the challenge," said Sean. "I think: 'Ah, I'm doing it again, but I've told too many people now and I've got a website so I've got to carry on!'"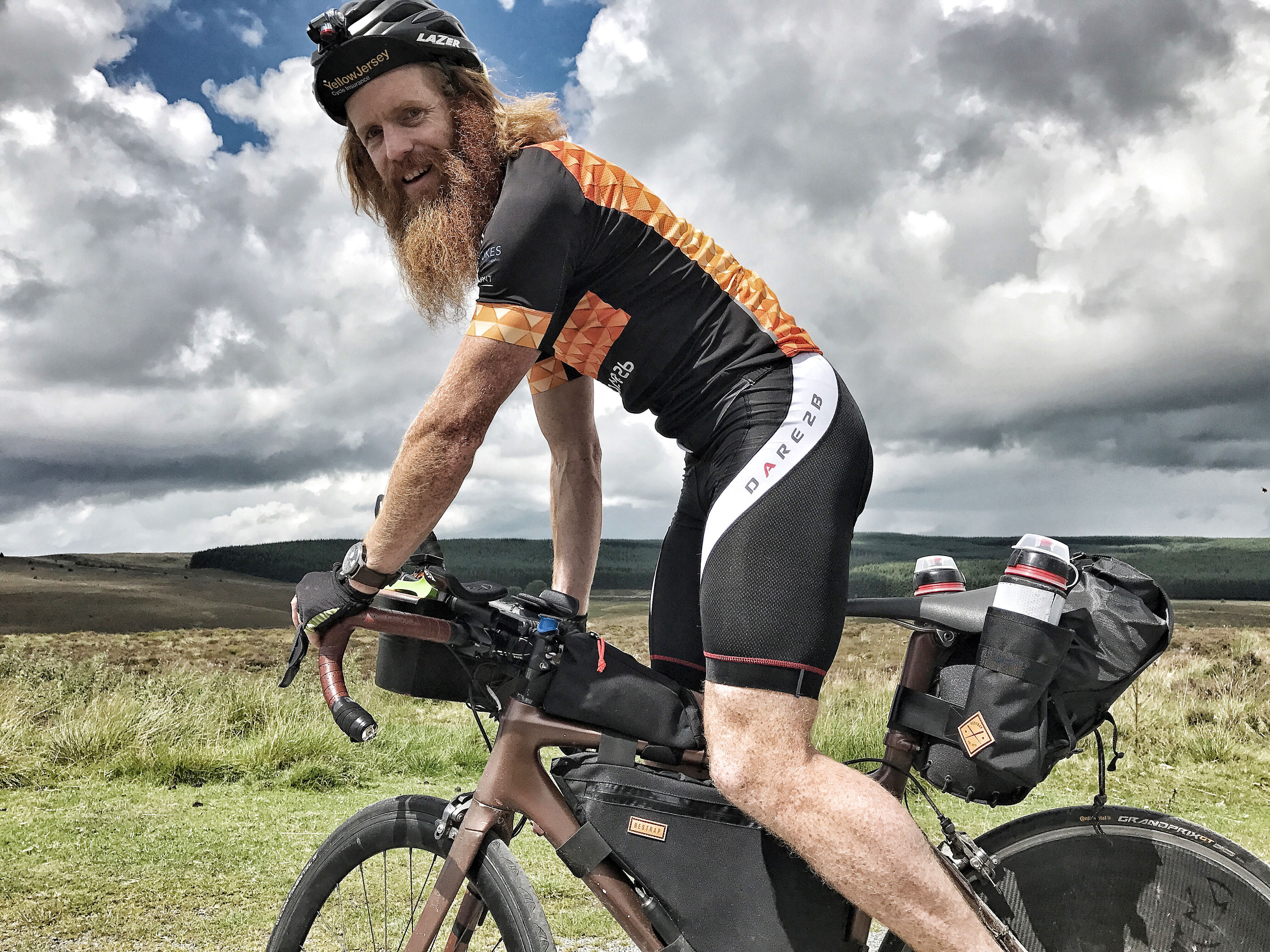 Sean's current challenge is one he might well grow weary of due to the sheer scale of it – the bearded adventurer is attempting the fastest unsupported crossing of Europe by bicycle, a 4,500-mile trip he hopes to complete in less than 25 days.
The previous record is 29 days 18 hours and 25 minutes, and Sean's hoping to knock over four days off that by covering around 180 miles a day – but don't worry about him growing to dislike this attempt, it's all part of the process.
"Usually when I finish something I kind of go, 'right, that's the last one, I'm never doing anything again, that was too difficult, I was miserable, I hated it all,'" said Sean.
"And then a few months go by, and you recover, emotionally, physically, mentally, and eventually after about six months, I start getting itchy feet again."
From that you might gather that this isn't Sean's first rodeo – in fact he's been attempting adventures like these since 2012, completing a 4,000-mile ultra triathlon in which he circumnavigated the entire coast of mainland Britain in 2016.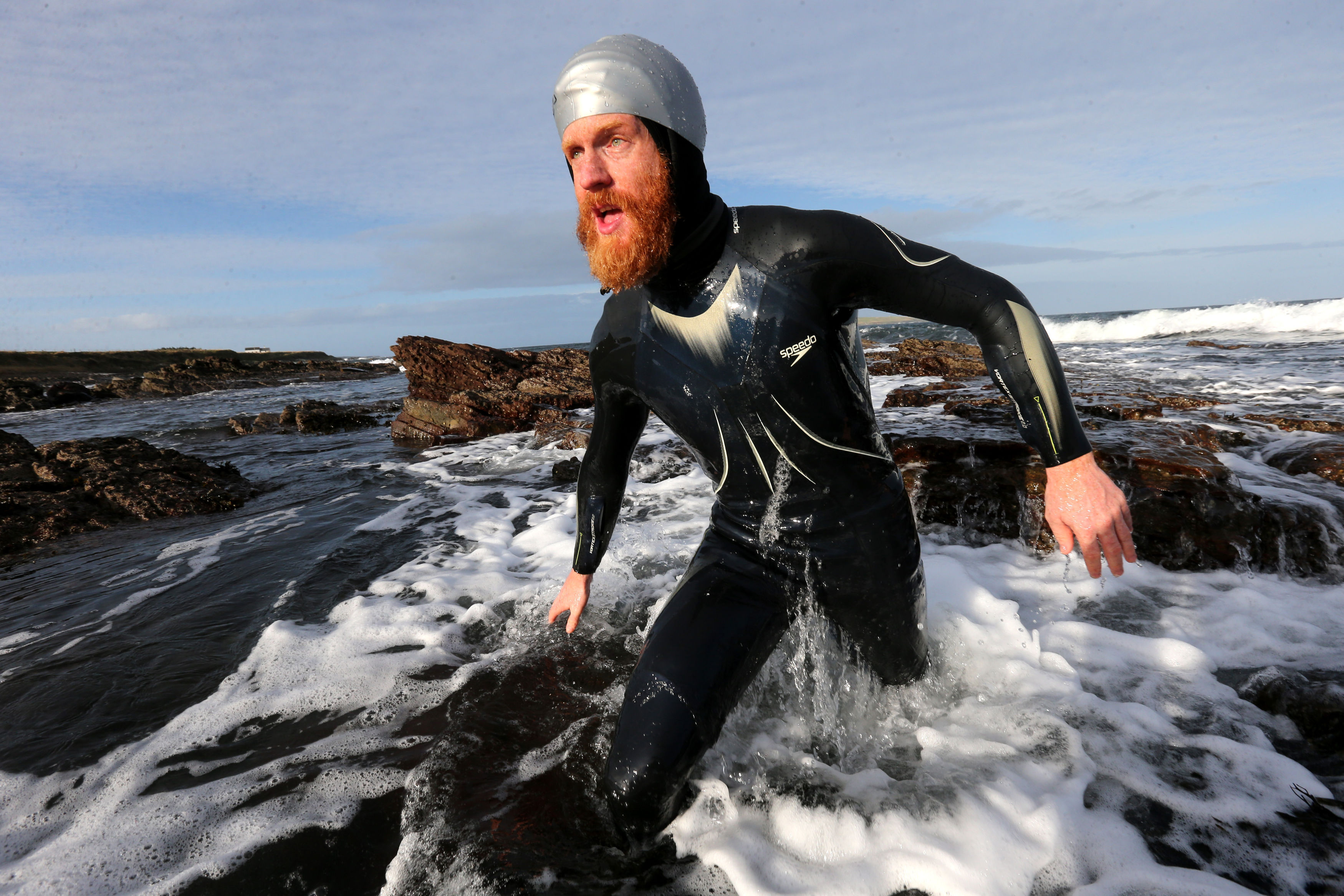 And while the challenges are there to be completed, they're not necessarily a means to an end – the 36-year-old believes that being physical and outdoorsy is the key to a better life.
"To be happier in life we should all eat better, have a physical goal in our lives – whether it's running a marathon or a 5k, or trying to swim a length of the swimming pool – and also we should be spending more time outdoors," he said.
Sean's journey, beginning on the west coast of Portugal and ending in Ufa, Russia, is over double the distance of the Tour de France, and he's doing it unsupported. That means taking all his stuff with him on the bike, including one pair of socks, shorts, a shirt and a jacket.
But two things will prove particularly useful.
"In the front I have a flower pot under my handlebars where I throw everything in," said Sean. "Food, nuts, bits and bobs, that's probably the most unusual thing about it!
"My downfall in endurance is eating – I tend to forget to eat. But I drilled holes in the plant pot so water would drain out, and it means I can eat as I'm cycling along."
But this time around there's something else that's going to make Sean's journey a lot easier.
"Language cards!" he said. "I've got little cards with four questions: 'where can I find food?', 'where can I find water?', 'is there a place I can sleep?' and 'where can I charge my phone?'
"My phone is my navigation and the reality is, every time I have to stop asking for directions, that's time I'm losing doing mileage."
Of course, not everything has to be stored in the flowerpot – Sean's facial hair is instantly recognisable, and pretty useful too.
"Apparently there's no aerodynamic disadvantage to having a beard in this challenge," said Sean. "Because it's right in front of your chest, so your chest would have taken that wind anyway.
"Also it gives me superpowers and I can store food in there, so it's all good."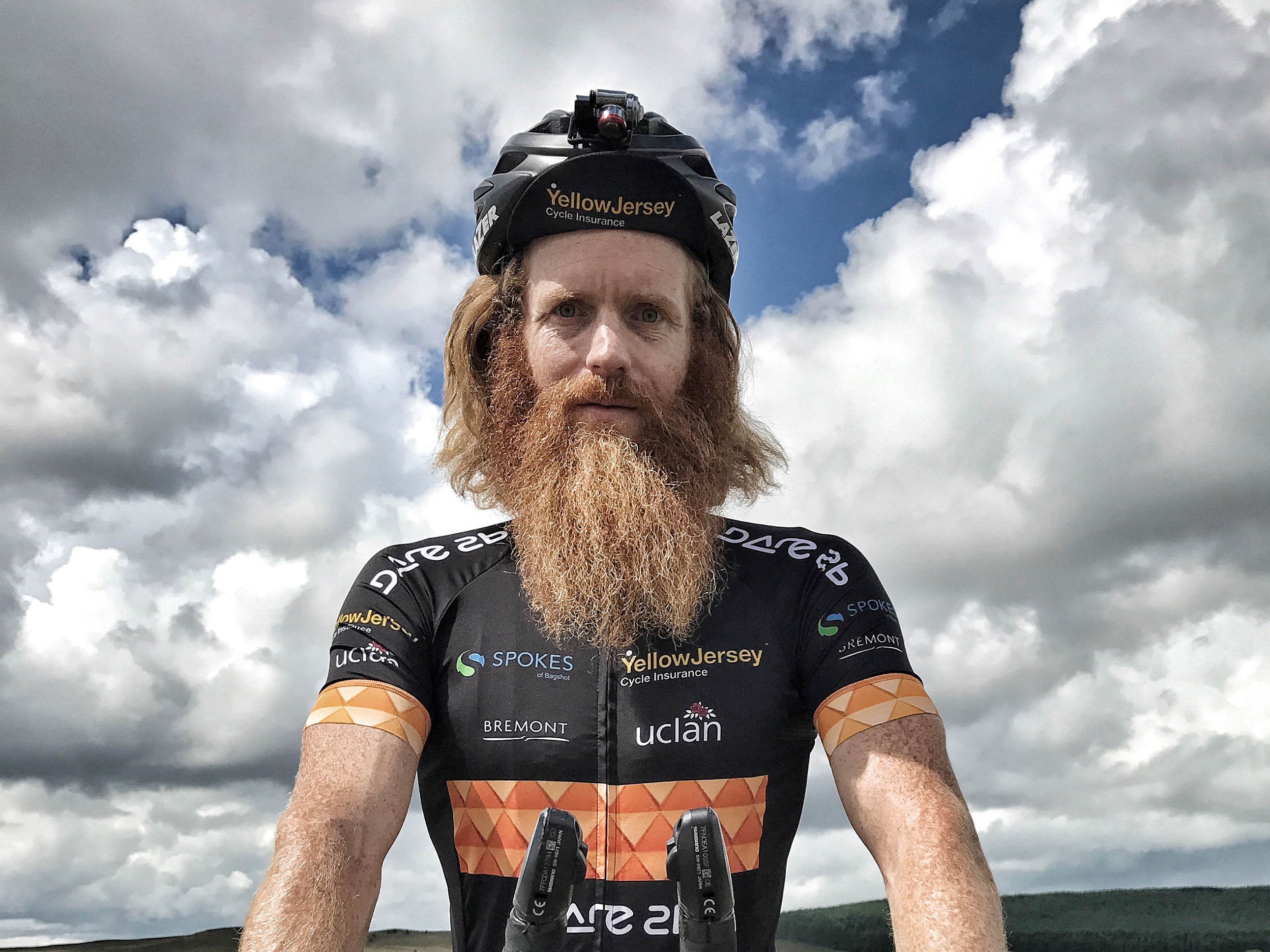 And while this trip across Europe is a massive undertaking, Sean's long-term plan already has him thinking about what else he'd like to accomplish.
"I'd like to do some really long runs, like the length of Africa. But I'm kind of scared if I do it now I won't have it to look forward to," said Sean.
"My biggest regret in my twenties was being in a rush to do everything. You do it all and then you get bored, and you inevitably don't do things properly either, so I'd rather spread them out.
"At the end of the day, life for me is just about getting a big, long list of pub stories."
You can follow Sean's live GPS tracker by clicking here.