This rescue dog is completely unrecognisable after being showered with love and attention
A rescue dog has transformed beyond recognition after being nursed back to health by a very persistent foster family.
Manon Starke-Middelveen quit her job in the Netherlands to move to Curacao in the Caribbean with her husband, where she's been volunteering with the Rescue Paws Curacao Foundation.
Back in May Manon came across a dog she'd come to call Jules, who had a dislocated hip and scabies all over his body. He wasn't a pretty sight, and according to Manon he smelt just as bad.
But after just a few months the once underweight dog, who the vets said was nine years old, looked and was acting completely different.
Scabies in dogs is caused by a highly contagious skin parasite, which is why when he was found Jules had almost no fur on his body.
After their first trip to the vet Manon left with a lot of medication, but her two young boys were not thrilled Jules was in the car with them.
Manon said: "He really smelled so bad. The kids did not want to come close to him the first weeks because of the scabies and smell and him not having hair etc… I have to admit that wasn't attractive."
All that's changed now, with the five and seven year old boys happy to pet Jules – unsurprising given how much he's changed.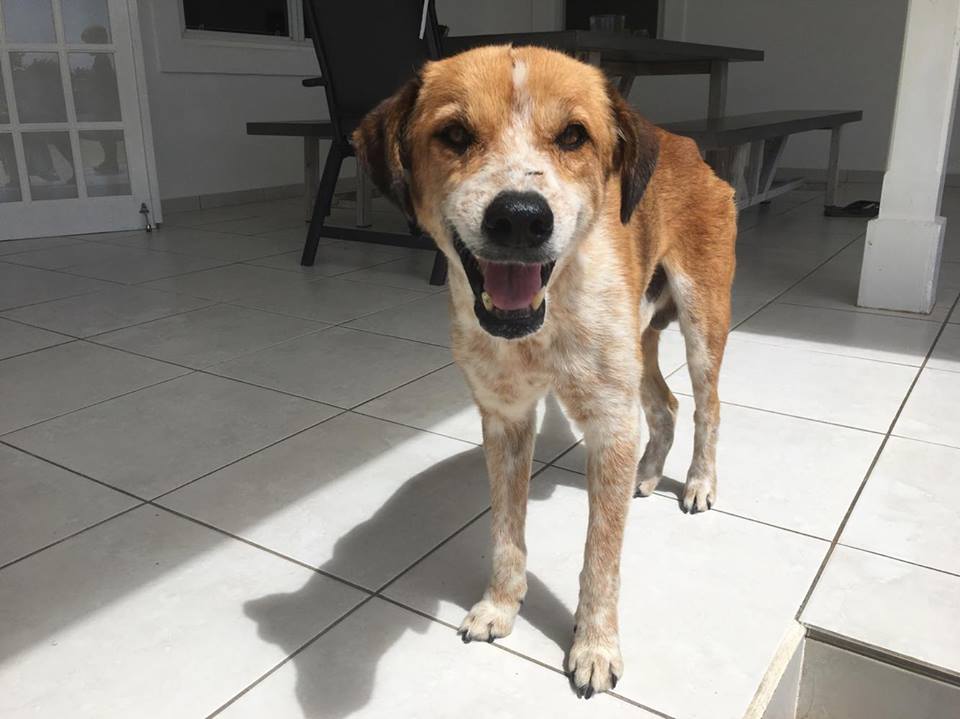 The dog had a dislocated hip when he was found, probably caused by an old traffic accident, and at first it seemed unlikely Jules would be able to overcome it.
After waiting a few weeks for his blood to stabilise, so he could receive anaesthesia, three vets attempted surgery only to find the trauma was too much – they couldn't put his hip back into place.
But as he became able to eat more Jules got strong enough to eventually receive surgery.
"The operation was tough but Jules did a great job," Manon said. "He probably will always walk with a limp but just a little bit, and it will be his weak spot, but he is not in pain any more and that's the best part."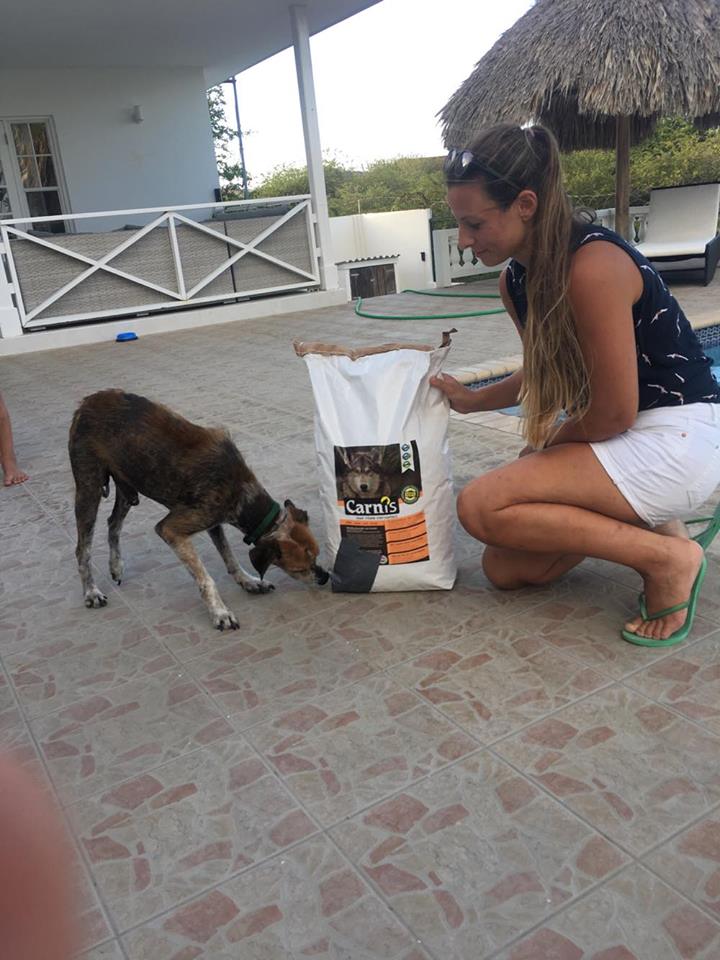 Jules and Manon swam every day to help strengthen the muscles around his hip, to the point where now his social skills are much better.
Manon said: "In the beginning he obviously had an issue against men, but now he lets them pet him as well. And I can tell he loves the attention. He is also friendlier when he meets other dogs now, primarily because he feels good and isn't in pain anymore."
The family are now looking for someone to adopt Jules permanently, something that will be hard for both Manon and the dog.
"He only trusted me in the beginning and didn't trust any of the other family members, it took some time. Now I can see he's so attached (that) when there are new people he defends me and is very attached to me.
"I definitely will miss him, but I want him to find a good home so I can rescue more dogs."
Donations can be made to Rescue Paws, who are also the organisation to contact about adopting dogs from Curacao.