Watch the incredible moment a single propeller plane landed on a highway in New York
A startled driver caught the moment a plane landed on a highway in front of his moving car.
Thomas Lupski, a real estate agent from New York's Long Island, was driving on Sunrise Highway in Yaphank, around 60 miles east of New York city, when he noticed the small craft swooping down a few yards in front of him.
The pilot made a miraculous landing, using the dual carriageway as a makeshift runway and safely bringing the plane to a halt on the hard shoulder.
Lupski posted the video to his YouTube channel and Facebook page, where it quickly racked up nearly 60,000 views in a matter of hours.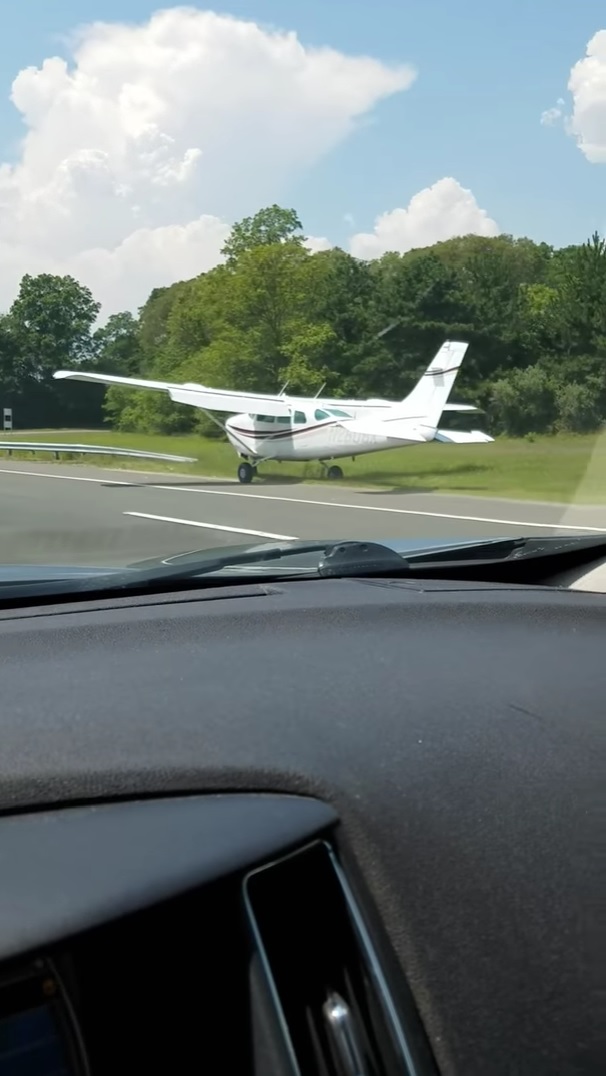 He said: "This just happened in front of me on Sunrise Highway in Yaphank. Excuse the language, not every day you almost get hit by a plane."
American news reports said the aircraft had made an emergency landing but were unable to confirm how many people were on board at the time.