How two 24-year-olds are masterminding Yeovil Town's social media success this summer
Yeovil Town finished 88th out of the 92 Football League sides in the 2016/17 season, narrowly avoiding relegation to the National League – so how does a club like that go viral?
Well it's all down to a two-man team, both 24 years of age. Alex O'Loughlin, press officer for the Glovers, and Lewis Hancock, the club's digital editor.
The summer of 2017 has been one of creative transfer announcements, with Premier League clubs such as Everton, Chelsea and Liverpool commanding attention with their intriguing reveals.
And despite the difference in league position, Yeovil Town are right up there with them, something Lewis says was not entirely planned.
"It was almost off the cuff really," he says. "Alex and myself were watching reveals like Everton's and we thought: 'Why not see what we can do?'
"The bog standard 'hold your shirt up and have a photo' is not going along with the digital age in my opinion."
And there's nothing bog standard about the approach at Yeovil. When the club signed midfielder Jake Gray, Lewis had an idea to capture the imagination of fans locally and nationally.
Using Snapchat's new map feature, the transfer was announced in very modern fashion.
"The Snapchat one, because I thought of it, is my favourite," says Lewis.
"The Snap Maps feature was really new when we did it, I think only a couple of days old," he continues. "I was clicking on the Bitmojis and all of a sudden the idea came to me, and we ran with it."
And it sounds like the players don't mind either.
"Jake (Gray)'s a really nice guy and I think he was genuinely happy that we were making something out of his signing," says Lewis. "It's a buzz for him going into the season."
Over 500 retweets and 1,000 likes is pretty impressive stuff for a League Two signing, but that's nothing in comparison with Alex and Lewis's most successful effort of the summer so far.
And you thought Fifa would never have a practical use…
"The Fifa 17 one just went mental," says Lewis. "I think it's still going now. We didn't anticipate how well that was going to go.
"That one's got to be the main achievement really, because it is an achievement for a club like Yeovil. Normally we get 25 to 30 retweets on a new signing, so to get thousands is remarkable."
So what's the secret? Well these are two guys who clearly know the digital age, but there are a couple of other things in their favour too, not least the support they have from the rest of the club.
"We haven't got anyone holding us back from above," says Lewis. "They like how we're being creative and putting the club out there, raising the profile.
"The players are buzzing too, because they're being talked about in the same sentences as Chelsea, Roma and Liverpool. Because of these announcements, their names are getting spoken about all over the world."
With all that extra engagement comes new interest, but not all feedback has been positive. Lewis doesn't mind though, accepting that with fame comes flack.
"The majority of responses have been really good. I think they appreciate we're just trying to be different and we're just doing it within our means," he says.
"You will get the odd one that is negative, but then they're still commenting on it, having an opinion. So in a way we're doing our job properly because what we're doing is being talked about."
And with plenty of time before the EFL season kicks off, might there be one or two more shareable tweets coming from the Somerset side?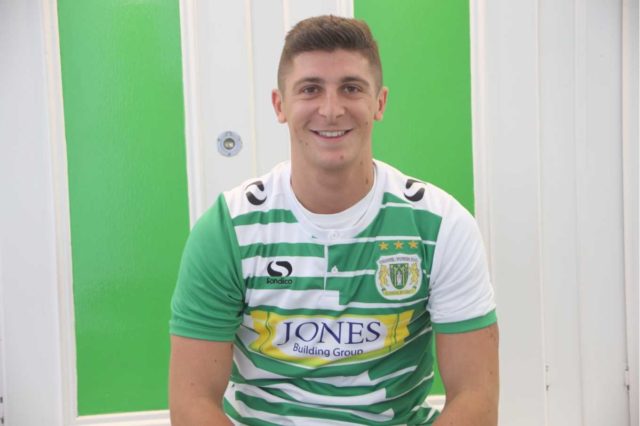 "There are certainly things in the pipeline, it just depends on the stature of the player," says Lewis. "Jake was an important signing so we went big.
"We've certainly got ideas. A few have unfortunately been used by others so sometimes you have to go back to the drawing board!"
As a result of Alex and Lewis's efforts, Yeovil Town have been nominated for Fanalyse's 'Best Fan Engagement' award alongside Championship club Sheffield Wednesday, and Premier League outfits West Ham and Brighton & Hove Albion.