Conor McGregor went bold for his latest press conference wardrobe choice
Conor McGregor decided to leave his trademark tailored suits on the rack for his latest press conference ahead of August's bout with Floyd Mayweather.
McGregor was snapped striding along the corridors of the Barclays Center in New York topless, with a fur coat emblazoned with a magnificent serpent on its back balanced across his shoulders.
To complement the look, the reigning UFC lightweight champion finished off with a pair of outrageously bright paisley trousers, cut short at the ankle.
McGregor told reporters: "I woke up and I was sweating: it's hot out, it was like humid weather.
"So I was like f*** it and I walked over to 5th Avenue and saw this babe and thought: I'm going topless and putting this on."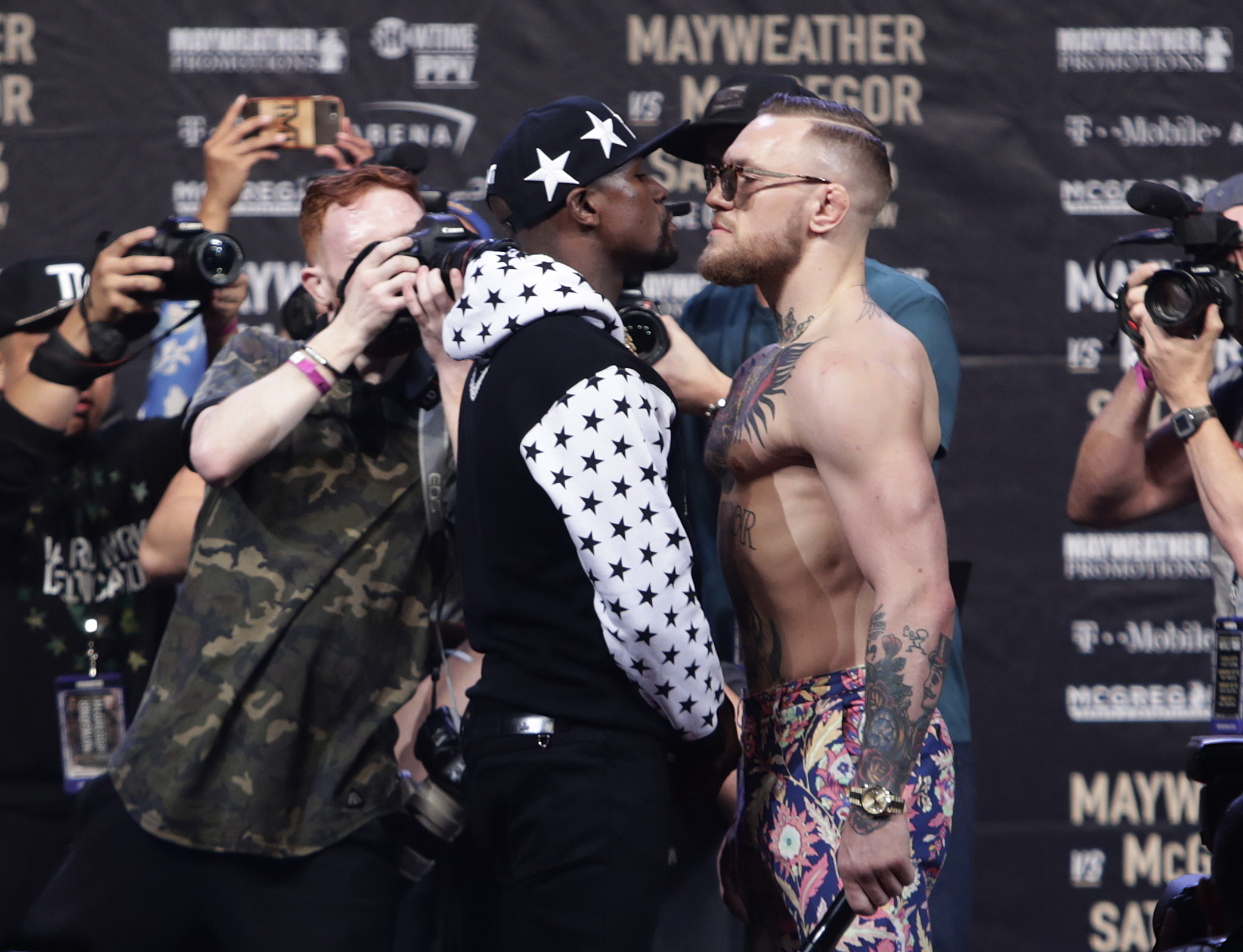 His opponent Mayweather looked subdued by comparison, adorned in a black and white hoody and black cap.
Yet the American still remains the favourite for the highly-anticipated match on August 27, with many believing McGregor will be unable to sufficiently adapt to the constraints of pure boxing after rising to fame in a mixed martial arts arena.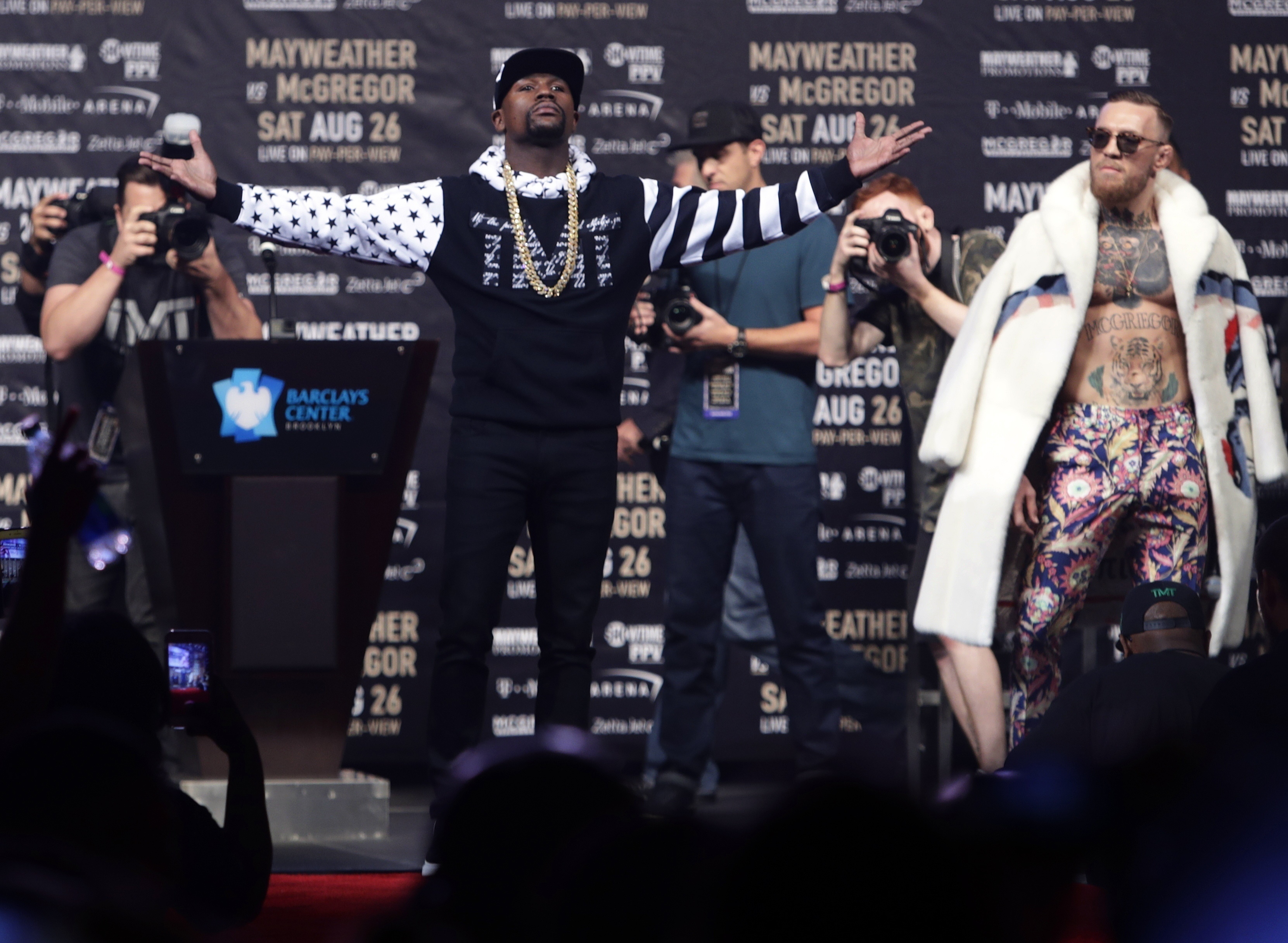 But if outfit choices have anything to do with it, on balance we'd probably have to peg McGregor as the favourite – for pure front if nothing else.
It's going to be a hard one to top.