This football club is making a huge effort to end inequality between men's and women's football
While England's best male footballers regularly earn upwards of £100,000 a week, the best female footballers in the country struggle to make that in a year – however, one football club is hoping to change that.
Lewes FC's men and women both play at The Dripping Pan in East Sussex, and the club is planning to make sure that's not the only thing they have in common.
The club's men's team play in the eighth tier of men's English football while the women play in the third tier of the women's game in the UK. Through the Equality FC campaign, Lewes FC hope to bridge the gap between men's and women's football, starting with equal pay.
With that in mind, the first portion of funding for the campaign has been approved by the club's board – it will go towards ensuring parity of pay between the men's and women's teams, making them the first professional or semi-professional club to pay both female and male players equally.
But that's not all the club are hoping to achieve through their Equality FC project, which has several key aims.
Lewes FC will look to provide equal resources for coaching and performance/strength/conditioning staff, and want to invest in local grassroots outreach to drive equal participation in the game from both girls and boys, among other aims and goals.
The club will rely on donors and sponsors to achieve their aims, and encourage people to become owners of Lewes FC at £30 a year.
Jacquie Agnew, Lewes FC director, said: "At Lewes FC we believe that there should be a level playing field for women in football.
"By committing to paying our women's and men's teams equally, and providing equal resource for coaching, training and facilities, we hope to spark a change across the UK that will help put an end to the excuses for why such a deep pay disparity has persisted in our sport."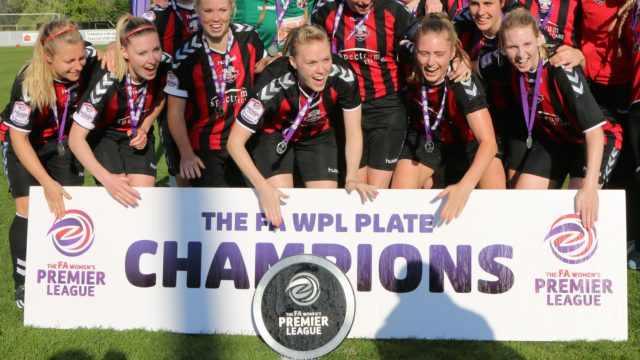 And John Donoghue, Lewes FC women's first team manager, was keen to point out the importance of the campaign not just for the team, but for footballers nationwide.
"For female players to have the same rewards as their male counterparts for doing the same job is a fantastic leap forward for women's football," he said.
"This sends a powerful signal to not only our players and our club, but to the whole UK football community that women's football deserves an equal voice and support to men's."