What are prisons like in hot weather?
Temperatures in Britain hit the 30s this week, but while most can take a stroll outside or enjoy the benefits of air conditioning some people had to suffer through it in a concrete cell.
Prisons can become "unbearable" during a heatwave, according to author and ex-prisoner Alex Cavendish, whose blog has helped him build up a network of prisoners across the UK.
"Prisoners call it cooker cells. In the past there have been cases where prisoners have seriously self-harmed just to get out of those environments," Alex, who warned it can lead to an increased risk of violence, said.
Depending on the prison, a lack of ventilation, windows that open only slightly or not at all, and shared cells can contribute to an environment that can get significantly hotter than elsewhere, according to Alex.
"When you have a really intense heatwave as we're having at the moment, even if the temperature outside is in the high 20s it can get a lot hotter. You're often talking mid 30s."
Some prisoners have reported only getting an hour out of their cells each day, due to a "restricted regime", Alex said.
He said: "They just don't have the staff to safely unlock people, and it can be particularly bad at weekends when you have a skeleton staff and you just don't have enough to open the cells."
The chairman of the Prison Officers Association in Northern Ireland last year described the conditions Magilligan Prison staff face as "atrocious".
"The conditions our members are working in are at times atrocious. In hot weather like this, it is like being in a sauna, while in the wintertime, it is far too cold."
Magilligan Prison in Derry.
Alex, whose background is in anthropology, spent time in Bullingdon prison during the summer of 2012.
He said despite cell conditions being "horrendous" and "oppressive" in the heat Bullingdon had the staff to make the situation more bearable.
He said: "I was in a shared cell the whole time there. You couldn't open the windows – these sort of little side grills that didn't really function – and it was quite hot in the summer of 2012.
"The one thing that stopped it turning into disorder was that there were, in 2012, enough staff on the wing. What they used to do is, if you weren't working or in education, then during free time they would open the cells in the whole block and everyone would go out and sit in the sun on the yards. There was a garden for older prisoners, and it was okay.
"It was like not being in class during the hot weather in school. So we just sort of sat on the yard and chatted and that sort of thing. They sort of diffused it there."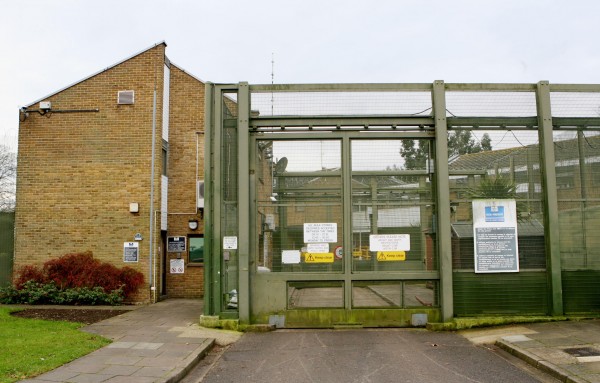 But with prisons over-capacity and staffing levels cut dramatically – Department of Justice figures published last year show the number of prison and probation staff in England and Wales has dropped by over 10,000 since 2010, around 24% of the workforce – Alex doubts it would be the same there five years on.
A Prison Service spokesperson said every prisoner is afforded a period of "domestic time" each day.
The cuts to staff have coincided with a rise in violence in prisons – described as "spiralling out of control" by a Council of Europe report – and Alex feels summer is always a "risky period" regardless.
"This protest at Rochester, that's the second protest there's been at Rochester this year where prisoners have got on the roof," he said. "And they were protesting about bad conditions."
Reports on the protest at Rochester last weekend suggested high temperatures were the reason for the action, but a Prison Service spokesperson denied this.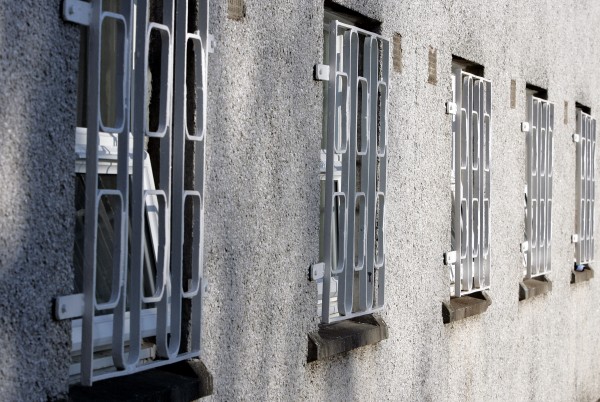 Britain struggles to deal with extremes, whether that be from heat or from cold, but some prisons are better equipped than others to deal with the heat.
Alex said: "Some prisons do have opening roofs actually, I've been in prisons where they've had that, but because of poor maintenance they can't actually open them."
The Prison Reform Trust's Ryan Harman believes that while long-term action needs to be taken to prevent "unbearable" conditions during a heatwave, action can also be taken now.
He said: "In the short term, prisons should ensure that regimes operate as planned and that there are no unnecessary lock-downs due to staff shortages. People need to be able to get out of uncomfortable cells as often as possible and to have time in the open air. Consideration should be given to extending these periods if possible."
He added: "It would also help if related maintenance issues are addressed promptly. Prisoners we speak to often report problems such as jammed windows, which are often overlooked by prison authorities, but that further limit ventilation and cause unnecessary discomfort and frustration."
A Prison Service spokesperson said: "The safety and welfare of people within our custody is our top priority.
"Governors are legally obliged to ensure that temperatures within their prisons are reasonable. They can use a range of measures, including the provision of fans, additional water, and opening vents to lower temperatures during hot weather."