This hot weather is well and good, but what about this lot who couldn't sleep last night?
The Met Office issued a level three amber heatwave warning this week, as temperatures soared to as high as 32C (91F) in west London on Monday.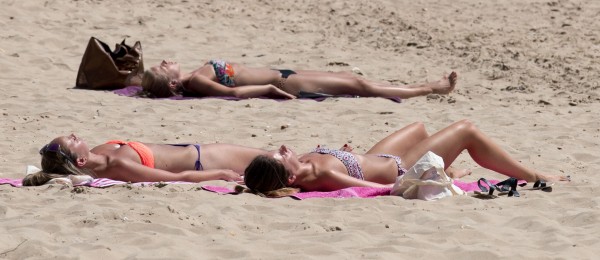 In short, it's really hot. And it seems if there's one thing sleepers across the UK don't like – it's heat.
Some were just roasting.
Others, were… uncomfortable.
Some had some big questions on how to stay cool.
While others tackled the big problems – duvet, or no duvet?
One hardcore fan turned to Jason Derulo for comfort.
While others, it seems, just turned to a fan.
After all this heat it had one poor tired individual wishing the weather would be a bit more British again…
And after a difficult night under – or should that be over – the sheets, there are sure to be a few members of the public struggling in work today.
Be strong – keep cool.
If you're worried about getting too warm, the NHS advises people to "spend time in the shade when the sun is strongest, between 11am and 3pm" and to "keep rooms cool by using shades, have cool baths or showers and stay hydrated".
You can find more information here.