Meet the imam being hailed as a hero for protecting Finsbury Park suspect from mob
An imam prevented a mob attack on the suspected terrorist van driver who just minutes earlier had mowed down Muslim worshippers at a mosque.
A man, who was being pinned to the floor by locals, had earlier said "you deserve it" and "I did my bit", eyewitnesses said.
Imam Mohammed Mahmoud had just finished leading prayers when a panicked worshipper rushed inside the mosque in north London.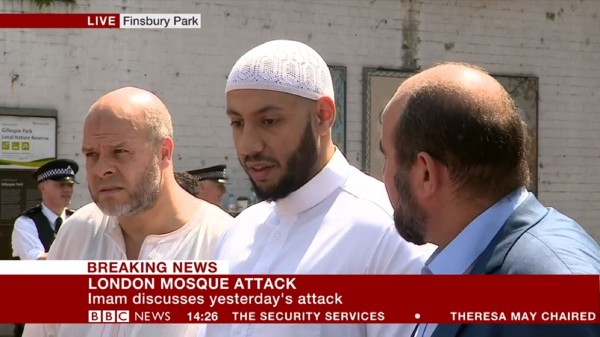 The imam said: "We arrived at the incident within minutes. We found the assailant on the floor.
"He had been restrained by about three people. The injured and the deceased's brother were being tended to.
"We found a group of people quickly started to collect around the assailant.
"Some tried to hit and punch and kick him.
"By God's grace we managed to surround him and protect him from any harm.
"We stopped all forms of attack and abuse towards him that were coming from every angle."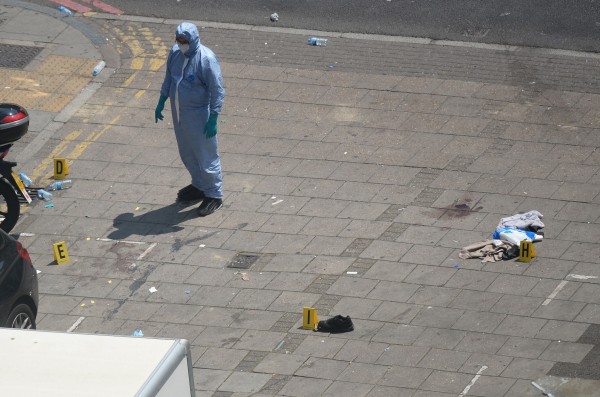 The imam said two men, who he described as brothers, helped prevent a vigilante attack as passions ran high and said they "extinguished any flames of mob rule".
A passing police van was flagged down and officers were told the suspect was restrained but "if you don't take him, God forbid, he might be seriously hurt", the imam said.
He added: "There was a mob attempt to hurt him, so we pushed people away from him until he was safely taken by police."
The imam said about five minutes after prayers had ended he was alerted by a worshipper.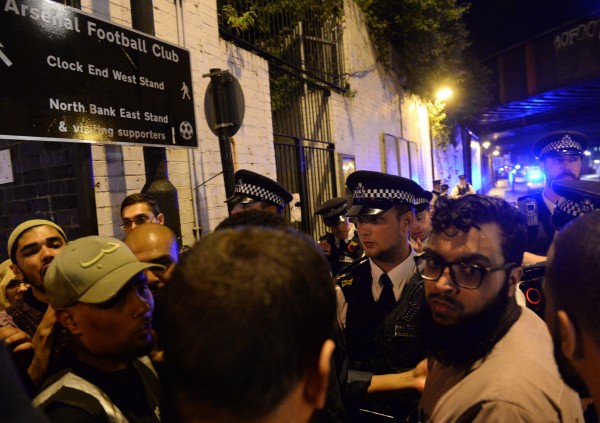 A man had collapsed and a van had driven into a group of people.
The imam rushed out and saw about 15 people on the scene who were tending to the injured and also giving CPR to the man who has since died.
There were also three people restraining the assailant.
The imam said: "The deceased collapsed. People came to tend to him. They brought him a chair.
"He regained consciousness and then, as he regained consciousness, the van drove perpendicular to Seven Sisters Road."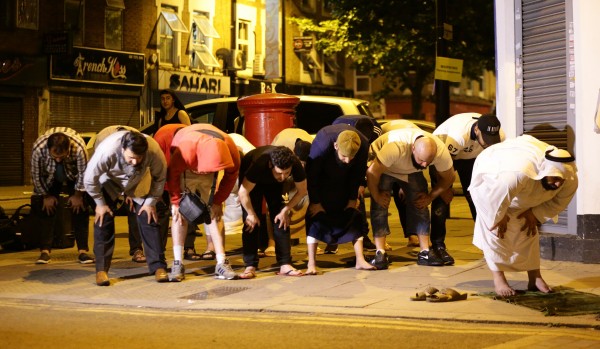 He said that two people were dragged beneath the van adding "one of whom we are worried may be paralysed for life because he said he could not move his arms and legs and said he could not feel them".
He condemned it as a "tragic and barbaric terrorist attack" adding "all life is sacred".
He hoped those who try to demonise the Muslim community for ulterior motives and to divide the country would not win.