All the weird and ridiculous things that happened in the election overnight
General elections are hugely important occasions – but they can also be extremely silly.
Here are some of the weirder things that happened in the small hours as it became clear Britain was heading for a hung parliament.
1. Gerry Adams left counters and reporters baffled by his bizarre Animal from Muppets socks.
More snappers taking pics of my socks than candidates. Not much else doing. Counts continuing. By the way it's 'Animal'. 'Beware the Beast' pic.twitter.com/mFV0FnhU6F

— Gerry Adams (@GerryAdamsSF) June 9, 2017
2. David Dimbleby went into battle against a fly.
The election is Dimbleby's big time to shine, so the last thing he wants is to be overshadowed by a fly.
He also became hugely irritated by the sound quality of the broadcasts from the counts.
3. Lord Buckethead made a name for himself…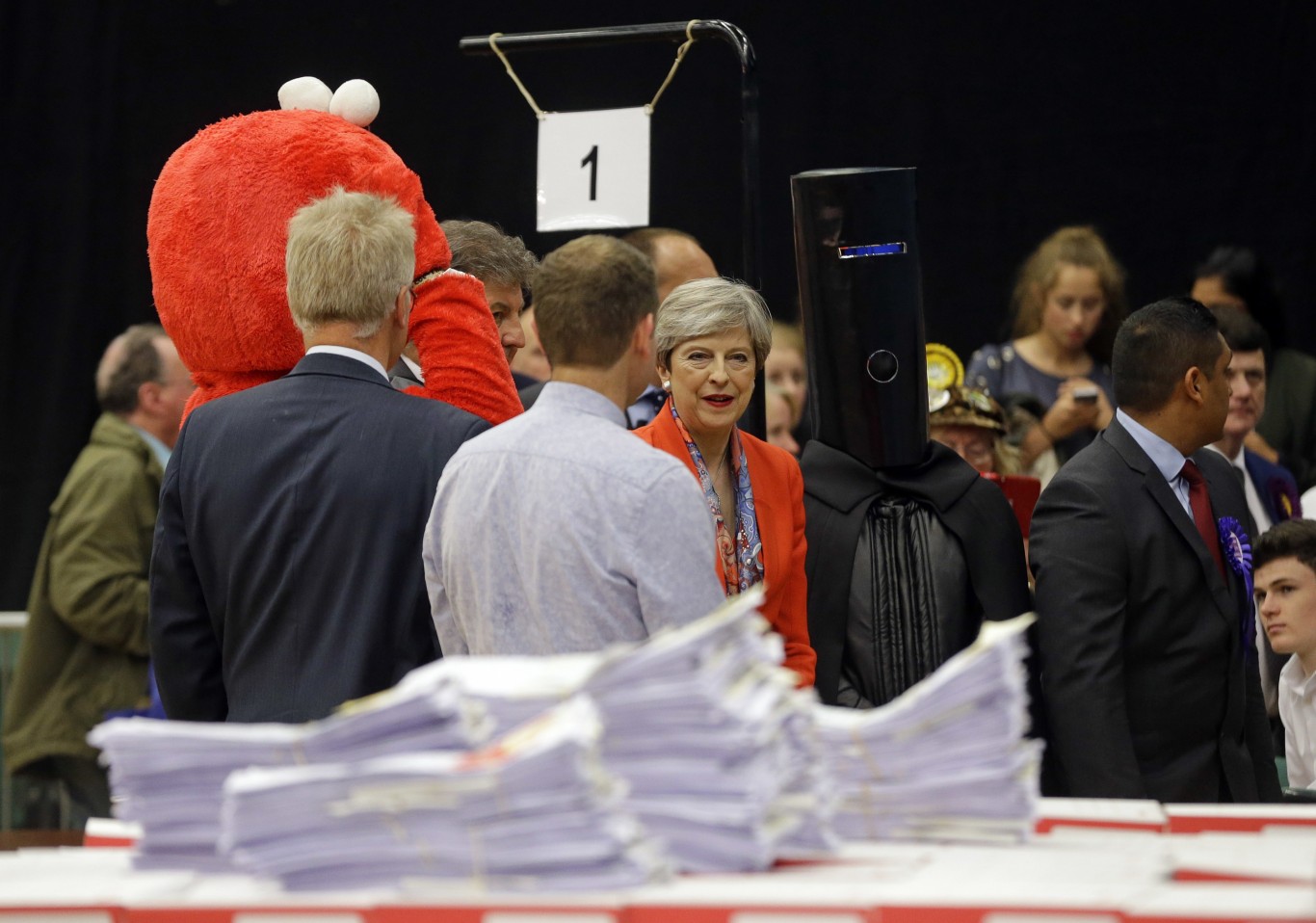 While Theresa May was making a serious speech about what the results might mean for the Conservatives and the country, everyone watching on TV was mostly looking at Lord Buckethead.
Lord Buckethead was one of a number of unusual candidates standing in the Prime Minister's Maidenhead constituency, alongside a man dressed as Elmo who got just three votes.
4. …and so did a fish finger.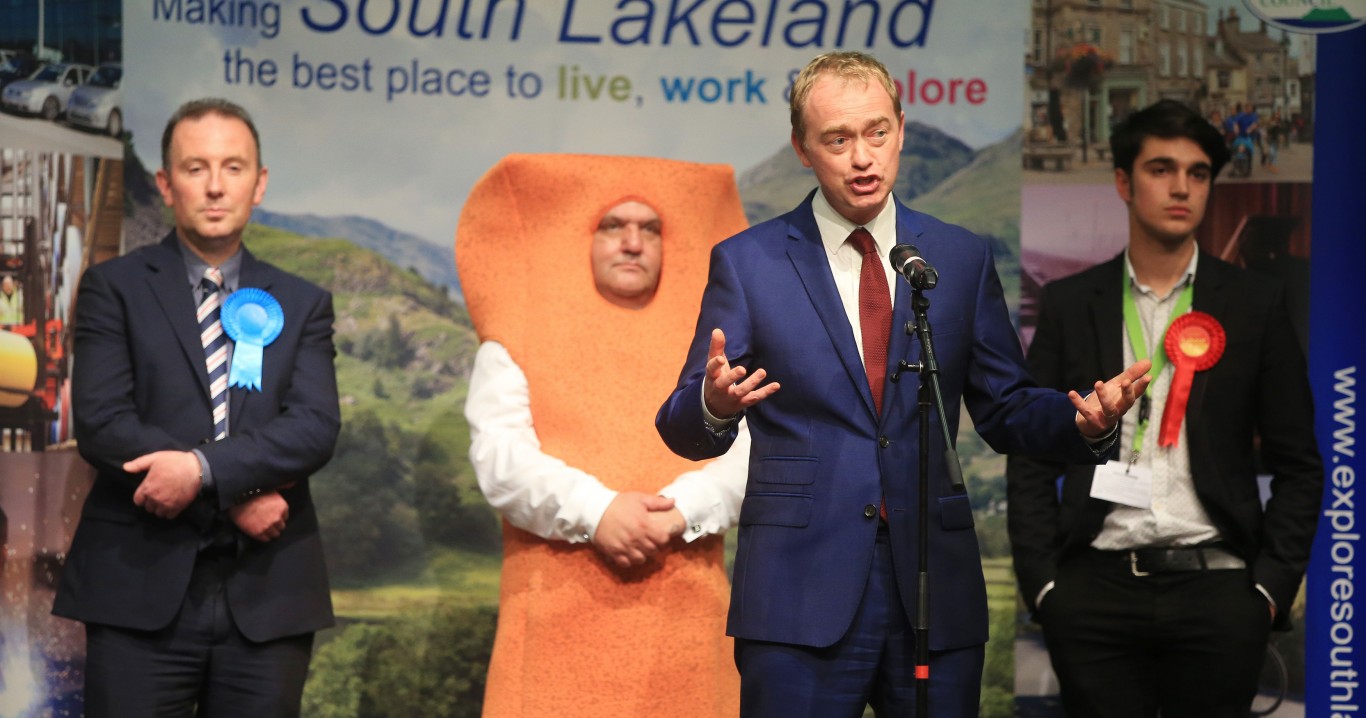 That's Mr Fish Finger, who stood against Tim Farron in Westmorland & Lonsdale. Farron had a nervous night, in the end fending off a Tory challenge with a majority of just 777 – so Mr Fish Finger's 309 votes were almost crucial.
4. George Osborne and Ed Balls formed an unlikely bromance.
ITV boldly threw together George Osborne and Ed Balls – former rivals as chancellor and shadow chancellor – on their election sofa, and it seemed to work.
As well as Osborne's very frank assessments of the Tory campaign, viewers enjoyed the surprising bond between the pair.
5. Jeremy Corbyn accidentally high-fived Emily Thornberry's chest.
The Labour leader was joined by Thornberry in front of the cameras at the counts for their respective Islington seats. They enjoyed a little hug, but then when Corbyn went for a high five it all went wrong.
Thornberry's hand stayed by her side and Corbyn's palm smacked awkwardly into her chest. Impressively, Thornberry didn't even flinch.
6. Everyone discovered Jeremy Corbyn's middle name.
As the results were read out in Corbyn's Islington North constituency, the entire British electorate simultaneously discovered that his middle name was Bernard.
Everyone agreed this was pretty much the perfect middle name for the Labour leader.