Tony Bellew has named his terms for a David Haye rematch
Tony Bellew has his eyes firmly set on his legacy.
The Liverpudlian landed a stunning victory back in March when he knocked out an injured David Haye in the 11th round at the O2, but he wants more.
"I'd like to create some kind of legacy, do something that my city's never seen," he told Boxing News Online. And as far as Bomber's concerned, that can happen in two ways.
Bellew fought his way up to become a standalone pay-per-view fighter, with his largely unexpected victory over Haye sending his popularity and name skyrocketing.
After the fight there were suggestions of retirement, but it appears he's either got his eyes set on one of boxing's big belts or a very nice payday.
"There's only two options that mean anything and one of those options is Joseph Parker and the only reason he's an option is because he's WBO heavyweight champion of the world. And the other option is do a rematch and give this guy (David Haye) a second chance," he said.
But a Haye rematch can only happen on one condition.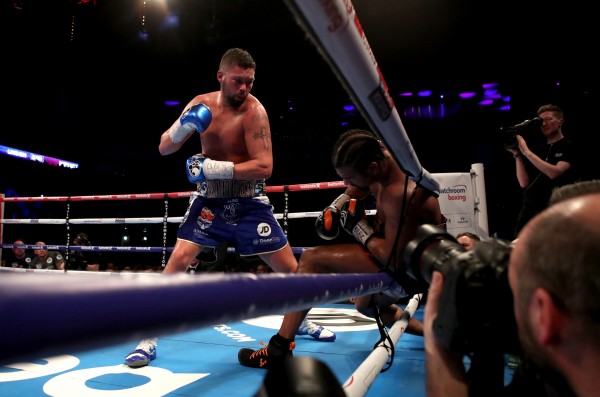 He said: "I will fight him as long our deal is reversed.
"So he's got to take the deal that I took for the first fight. That is the only way the fight's happening. There is no debating. There are no negotiations to take place. He's got to flip the deal round and it's as simple as that. That is the only way the rematch is happening and if he doesn't then so be, I'll fight Joseph Parker for the heavyweight championship of the world."
Bellew had predicted that Haye's body would fail him in their heavyweight clash, after spending two years out of the ring, and when the London fighter's Achilles was injured in the sixth round Bellew was proven correct.
But Haye reportedly took home £1.4 million more than Bellew despite the loss.
If there is a rematch it's fair to say there will definitely be interest, with promoter Eddie Hearn saying it's the biggest payday out there. Don't be surprised if we get Bellew v Haye II before the end of the year.