Paul Pogba cannot stop scoring volleys in France training
Paul Pogba scored 11 goals in 55 games during the 2016/17 season – but on this evidence, he might be ready to add a few more next year.
In training with France, Pogba is fed crosses from left and right, and dispatches them with ease every time.
He likes the ball in the air, does Pogba.
The initial goal is an inch-perfect header, but then the pure volleys start raining down.
The first is across the Manchester United midfielder, which he puts low to the goalkeeper's left. The second is a sensational volley which crashes into the roof of the net, while the third is struck into the pitch before finding its way into the corner.
But then, the world's most expensive footballer is no stranger to a sensational volley. Remember this from earlier last season? A sublime rising volley against Swansea City from outside the box.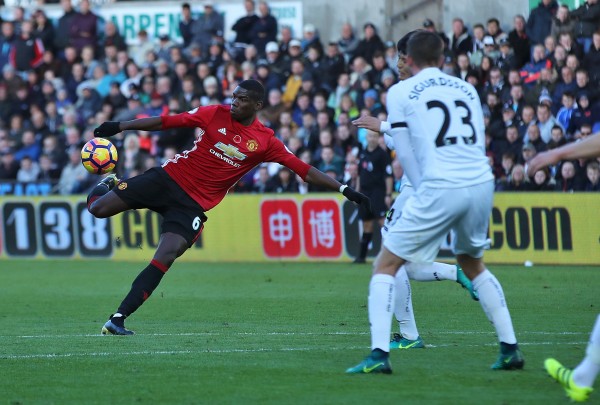 There you have it. If you want goals from Paul Pogba, you know where to feed him the ball.