Woman lets alpaca into her house to escape the rain, goes utterly viral
Owning an alpaca is a serious responsibility and one that Anne Scott takes very seriously.
As downpours struck across the UK on Tuesday, Anne let her pet alpaca Jacob shelter in her home in Drem, East Lothian.
Recognising the hilarity of the act, she sent the pictures to her daughter, Sarah.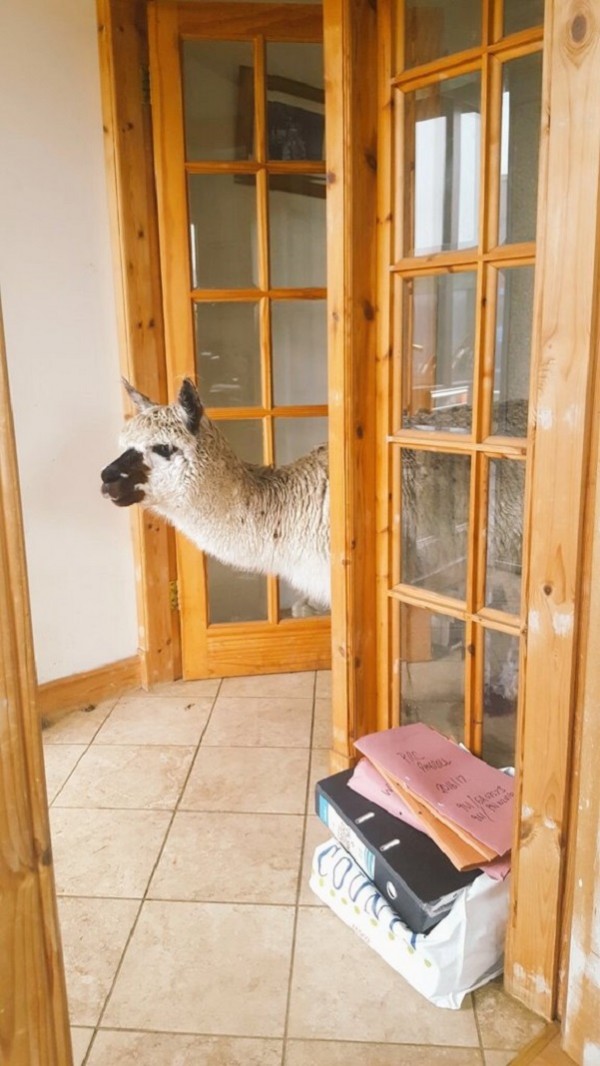 Apparently it was Jacob's first time in the house.
"Her office is at the front door and she leaves the door open when it's nice weather and he kept peeping in," said Sarah. "Eventually he managed to come all the way into the house."
Sarah decided these pictures needed to be shared with the rest of the world, so she posted them to Twitter.
Predictably, 2,400 retweets later and Jacob the alpaca is officially a Twitter sensation.
Anne, 46, adopted Jacob because his owner didn't want him any more, but he'll be the envy of his other alpaca mates now. Anne has bought three more to keep him company!
Sarah says this is typical of her caring mum. "She's a huge animal lover and can't say no to animals in need of a home."
Nice one, Anne.