Copenhagen's Little Mermaid statue covered in red paint in a protest against whaling
Copenhagen's iconic Little Mermaid statue had been hosed down after being covered in red paint by vandals.
An accompanying message, also in red, was scrawled in front of the statue, and read: "Denmark defend the whales of the Faroe Islands".
Danish media say it's a likely reference to the hunting of pilot whales which takes place during summer in the North Atlantic islands.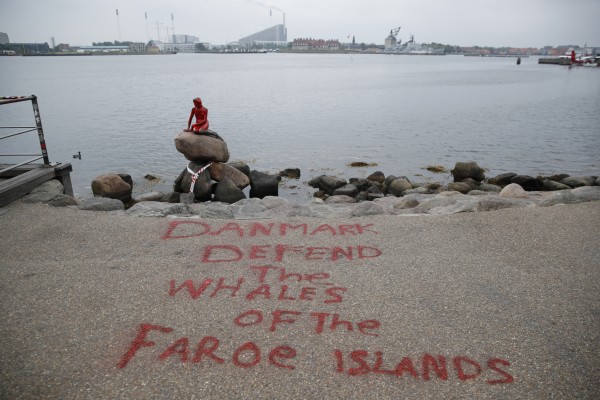 Faroe Islanders drive herds of whales into shallow waters before stabbing them to death. The meat and blubber of the animals are then shared among the hunters and their families – as part of the practice that dates back to the late 16th century that isn't commercialised.
Whaling has always been regulated with the law being updated as recently as 2013. It states the animals should be killed as quickly and humanely as possible.
Island officials put the pilot whale population in the eastern North Atlantic at approximately 778,000, with 100,000 in the Faroe Islands. They say 800 whales a year are killed on average during the whaling, and that this doesn't affect the "abundant" population.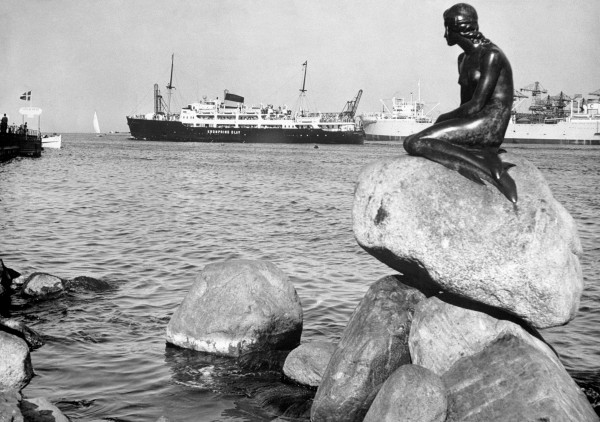 The Little Mermaid statue has been sitting at the Copenhagen harbour since 1913, and was created by Danish sculptor Edvard Eriksen in honour of fellow Danish writer Hans Christian Andersen, who wrote the original fairy tale.