Someone is actually opening a rat cafe
So you've heard of and can just about see the appeal in a cat or owl cafe, right?
Well this new pop-up animal cafe might just be a little harder to get your head around.
A rat cafe is opening in San Francisco, where for $49.99 you can enjoy a coffee and a breakfast pastry surrounded by, well, lots of furry rodents.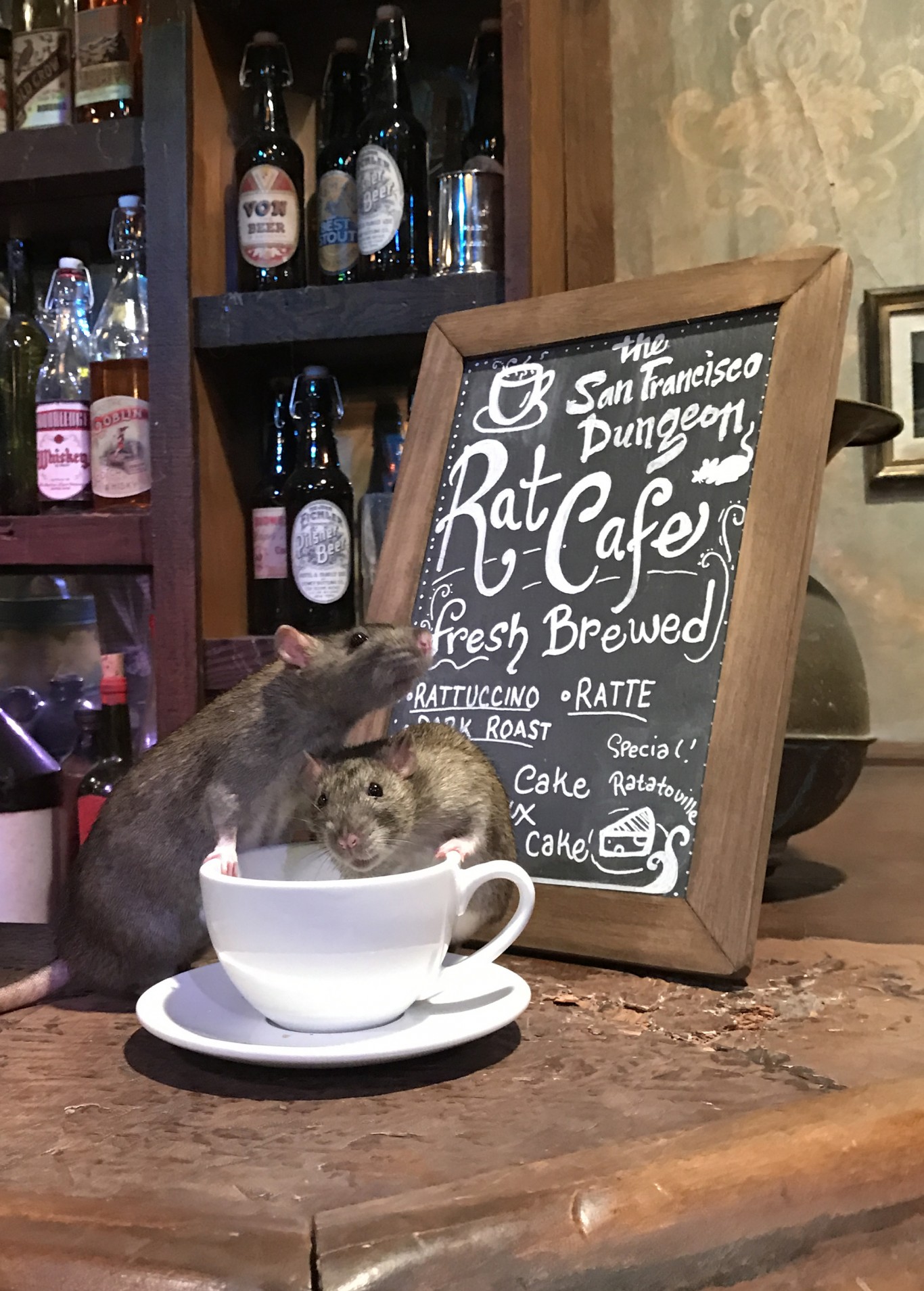 It's certainly unusual, given that you'd normally expect to receive money if you spotted a rat at a restaurant and not hand it out – but it makes a lot more sense when you consider where this new pop-up is opening.
The San Francisco Dungeon, an attraction offering a live-action tour through 200 years of the city's most "riveting" and "sinister" history, will be hosting the cafe. And it definitely sounds like an experience.
"Guests can sip their coffee while seated at bistro-style tables, nicely draped with red and white gingham tablecloths… all while being surrounded by live rats," the Dungeon said.
This one's actually pretty cute.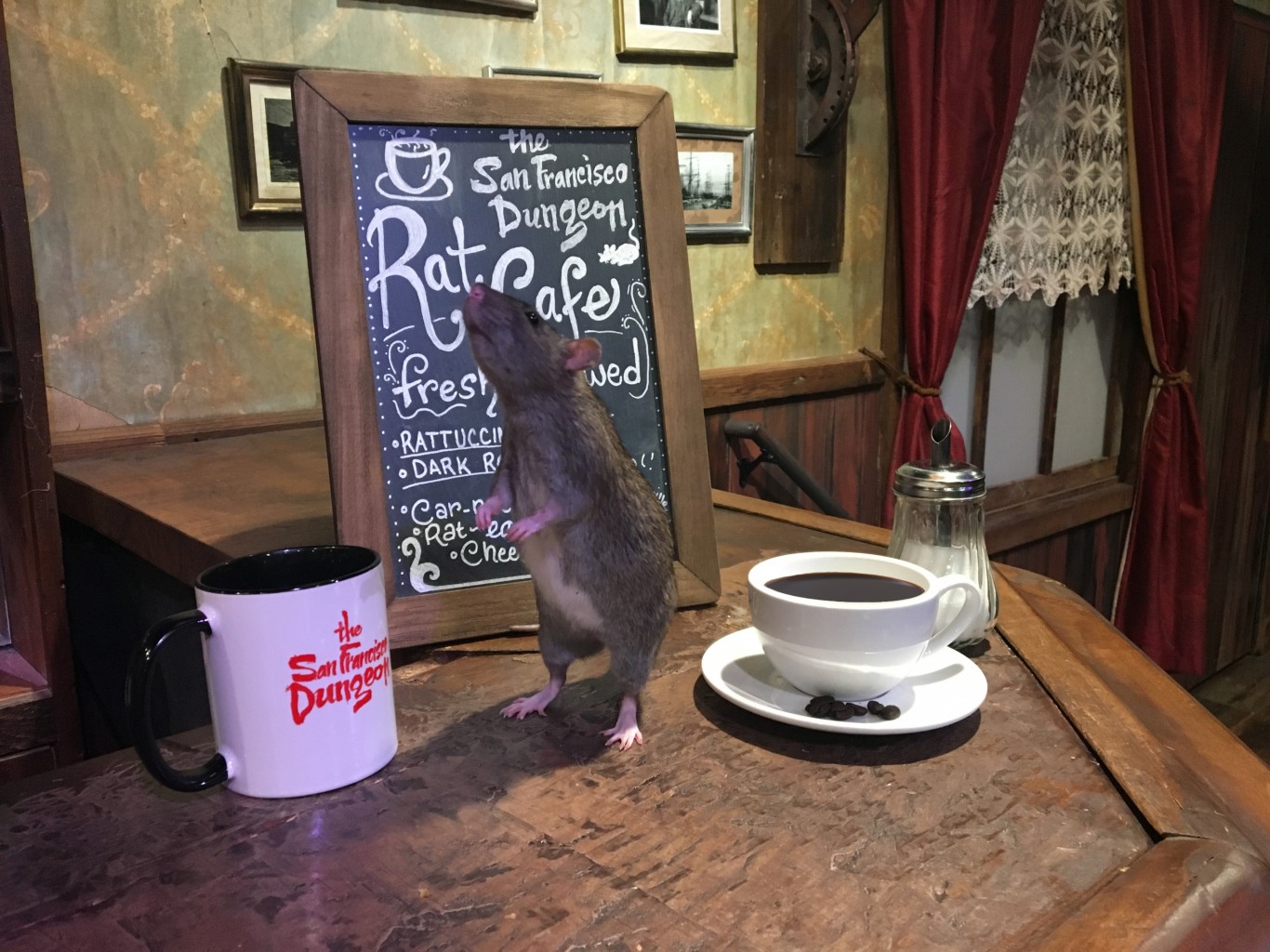 The rats will be provided by Rattie Ratz, an organisation that rescues and rehabilitates domestic rats – with "ambassador rats" on duty for the duration of the pop-up.
Your $50 pays for the full Dungeon experience, where you can learn about things like the California Gold Rush, the gangs of San Francisco, and even experience more rats while finding out about the Chinatown Plague.
So if a rat cafe is your ticket, the pop-up is open between July 1 and July 8.