This Golden Retriever who loves to hang out on the rooftop has become the internet's latest hero
A Golden Retriever in the US has become an internet sensation, thanks to his love of hanging out on the rooftop of his family home.
Five-year-old Huckleberry, or Huck for short, likes to spend every moment he has outside on the roof of his home in Austin, Texas, and has been doing so for the last four years because he likes to "check out the neighbourhood".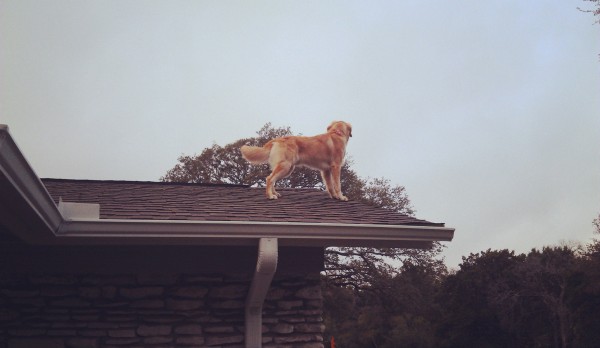 "We moved into our house about four-and-a-half years ago," says his owner Allie. "There is a three-feet clearance between a hill in our backyard and the roof over our house.
"It took him about six months to figure out the roof was an extension of his backyard. He now goes up every single time we let him outside."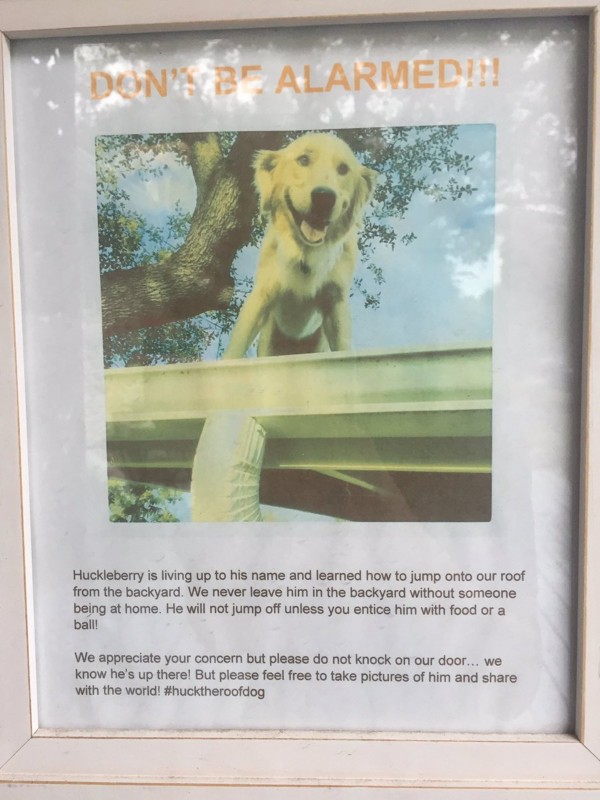 Huck's story went viral when worried neighbours and passers-by appeared on their doorstep, prompting Allie and her husband Justin to put a sign outside their house, saying: "We appreciate your concern but please do not knock on our door… we know he's up there!
"But please feel free to take pictures of him and share with the world! #hucktheroofdog."
Photos of the sign, along with pictures of Huck perched on the roof, emerged on social media.
Allie recalls: "At first, neighbours were scared we didn't know he was up there.
"We were getting about five to eight people a week knocking on our door asking about Huck.
"We finally decided to just put a sign up there to let people know that we indeed know he is there."
She says Huck has know become a centre of attraction.
"Now, they (the neighbours) come to expect him to be on the roof," says Allie. "They know he is happy and safe up there.
"Half the time people don't even see the sign… they are too distracted by Huck! They do get a laugh out of it once they see it."
Photos of Huck have appeared on Reddit, Twitter and Instagram and people have been posting their own photos of him using the hashtag #hucktheroofdog.
Allie says Huck now has what they call "roof time" every day.
"Huck being on our roof is part of our norm," she says. "He goes up there to check out the neighbourhood.
"He sits and waits for neighbours to pass by. The minute he sees a dog or walker, he is on the move running to the edge of the roof to say hello! He loves barking and welcoming his passers-by.
And what do Allie and Justin make of his new-found fame?
"We think it's great he is bringing joy to so many people," Allie says.
Meanwhile, the internet continues to express their love for Huck.