This 11-year-old Norwegian Prince has given the dab the royal seal of approval
Dabbing has been around for a while, but only now it has achieved regal status does it appear to have reached its zenith.
Prince Sverre Magnus is third in line to the Norwegian throne, but that didn't stop him breaking out the popular move during birthday celebrations for King Harald and Queen Sonja.
We can't picture our very own Prince George doing this.
Perhaps a little bored by the occasion, the 11-year-old, whose father is Crown Prince Haakon, sought to amuse himself and a couple of others around him, and succeeded.
What did people make of it? Well one Twitter user decided that being a prince and dabbing should be mutually exclusive things.
Others thought it was great – a dabbing prince? It's like something out of a fairy tale.
And hey, it's not like it hasn't happened before.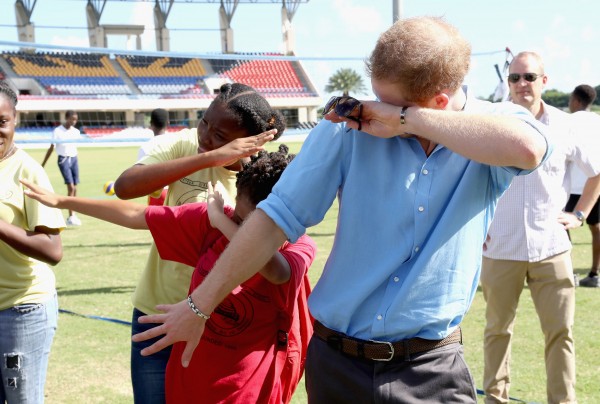 Prince Harry's dab could do with some work, however.