This teen made a matching prom dress for her adorable dog
A Florida teen spent an entire day making a matching prom dress for her dog so the two could spend the big night together in style.
Brenda Sierra, 18, created the outfit for her daschund Sasha from scraps of discarded material following a dress fitting.
Although she's dressed up her seven-year-old dog before, it is the first time Brenda has fashioned an outfit for Sasha from scratch.
She said: "Ever since I had Sasha I love dressing her up. From her birthday parties, going out to the park, going to the beach, I love getting her dressed up and she's very tolerant with it.
"I'm a hands-on person that loves to make all sorts of things so I made it from scratch with no tutorial."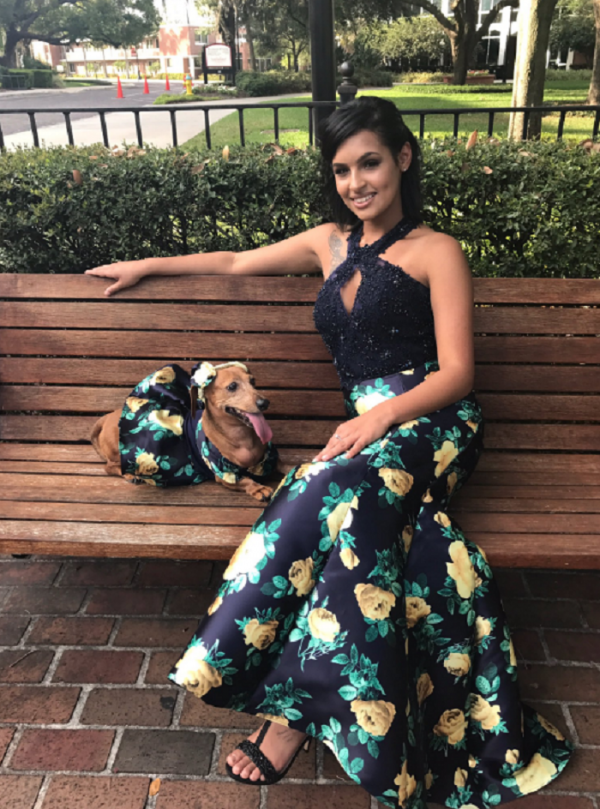 Before she headed to the prom with her date and best friend Rodney Sesler, Brenda hosted a photoshoot in which the trio could show of their outfits.
The Tampa teen said: "Sasha has her own personality and everyone loves her. She's like a daughter to me and we just get each other so well, she goes everywhere with me".
Unfortunately, Sasha wasn't able to accompany the pair to their prom and was taken home by Brenda's mother.
Brenda got Sasha five years ago from the Humane Society but she's not the teen's first dog.
Her first ever pet was a chihuahua named Marley who she'd hoped to dress up in a cute tuxedo for her Sweet 16th. However, Marley sadly passed away.
Brenda said: "I guess a little of my inspiration came from my childhood vision of wanting my pet dressed up at my birthday party".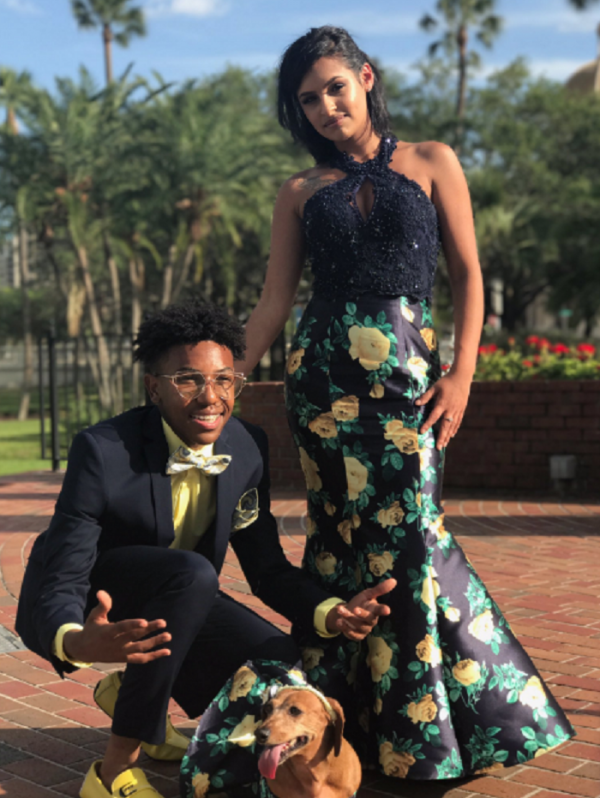 After sharing the pictures from the photoshoot on Twitter, Brenda headed off to her prom, unaware of the attention that was to follow.
She said: "While I was at prom my phone was going crazy with notifications and it shocked me and all of my friends, I never expected it to get this much attention.
"Sasha seems to love being famous. Where ever I go now everyone asks me 'where's Sasha?'"
Brenda has since been approached by other dog owners hoping to create their own matching prom outfits for their pets, and she's more than happy to lend a helping hand.
"It's definitely a moment I'll never forget and would love to pass that on to others".