This is what Donald Trump's 'beautiful chocolate cake' at Mar-A-Lago looks like
When Donald Trump shared that he told the Chinese president about the Syria missile strike over "the most beautiful piece of chocolate cake" at his luxury Mar-A-Lago resort, it didn't sit well with the internet.
Now pictures have emerged of what appears to be a slice of that chocolate cake – and it does look quite delicious.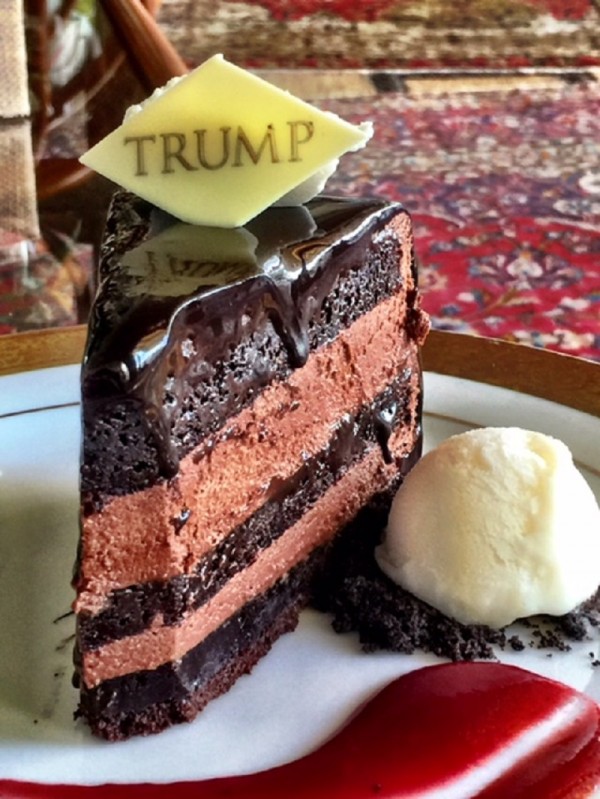 Lucas Ferrara from New York law firm Newman Ferrara LLP posted a photo of the cake to Instagram from a previous visit to the estate.
The three-layered chocolate cake, called Trump Chocolate Cake, is branded with his name in chocolate and served with ice cream in the luxury resort in Florida.