Watch as dozens of troops parachute from planes as part of an Army, RAF and Navy training exercise
For most of us, an average day involves some Excel spreadsheets and a sandwich from Pret. This couldn't be further from the reality of the life of a soldier, as this video makes clear.
Soldiers parachuted in from an RAF Hercules plane as part of a training operation to ensure British troops are ready to deploy at a moment's notice.
The three-week Exercise Joint Warrior involves 2,000 troops drawn from most parts of the Army and RAF, and some from the Royal Navy.
Lieutenant Colonel Duncan Mann, commanding officer of Second Battalion the Parachute Regiment (2 Para), said it is the biggest training exercise of the year and it aims to ensure they are "not strangers when we meet for the first time".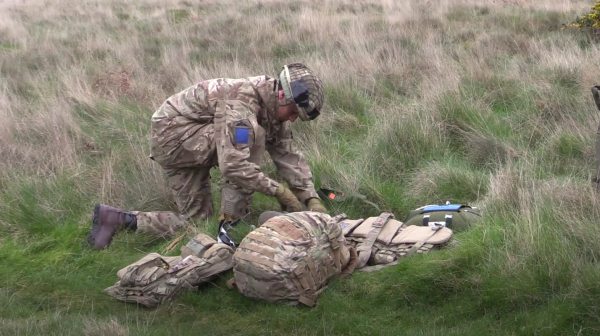 The final training exercise, to attack an insurgent stronghold, involved around 700 troops flying from Wattisham Airfield in Suffolk to Stanta training ground near Thetford, Norfolk.
A company of 180 jumped from an RAF Hercules in smaller groups, with the rest flown in by helicopter.
Yup. Definitely not your average day at work.