Liam Fox's visit to the Philippines has been met with some serious criticism
Minister Liam Fox is under fire for comments he made in an article about "shared values" with the Philippines as he visited the country's president Rodrigo Duterte.
Duterte was elected on a promise of taking a tough approach to drugs. He has been filmed urging the public to kill addicts, as well as claiming he had personally killed suspected criminals. Police figures show more than 7,000 people have died in Duterte's campaign against drugs, according to Human Rights Watch.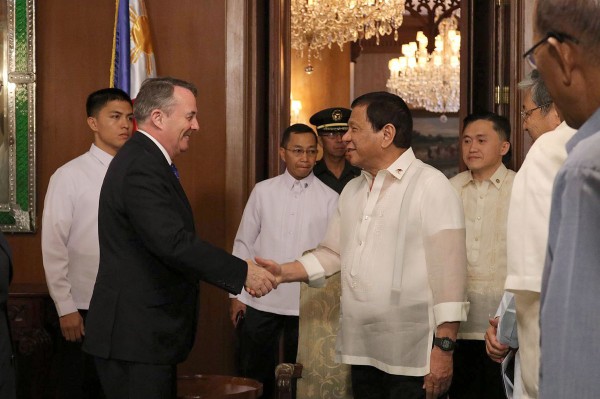 In an article for the Philippines' Business World, Dr Fox wrote: "The UK and the Philippines have a well-established and strong relationship built on a foundation of shared values and shared interests and we want this partnership to continue to flourish."
The visit comes as numerous government figures have visited nations across the globe for a trade charm offensive, including Theresa May's visit to Saudi Arabia this week.
However, politicians and activists from across the political spectrum felt the visit – and Fox's words – didn't set the right tone.
Despite the backlash, a Department of International Trade spokesman said closer ties would help Britain to address areas of concern.
He said: "We do not shy away from confronting barriers to trade and investment – including issues of human rights and corruption.
"Greater knowledge and understanding of one another will increase our ability to address those issues that concern us."