A turkey met a windscreen in New Jersey and, well, you can see what happened
The Taraboczhia family of New Jersey were probably in high spirits as they left Notre Dame, the school where daughter Riana had just been accepted.
Then a 30lbs (13.6kg) male turkey hit their windscreen.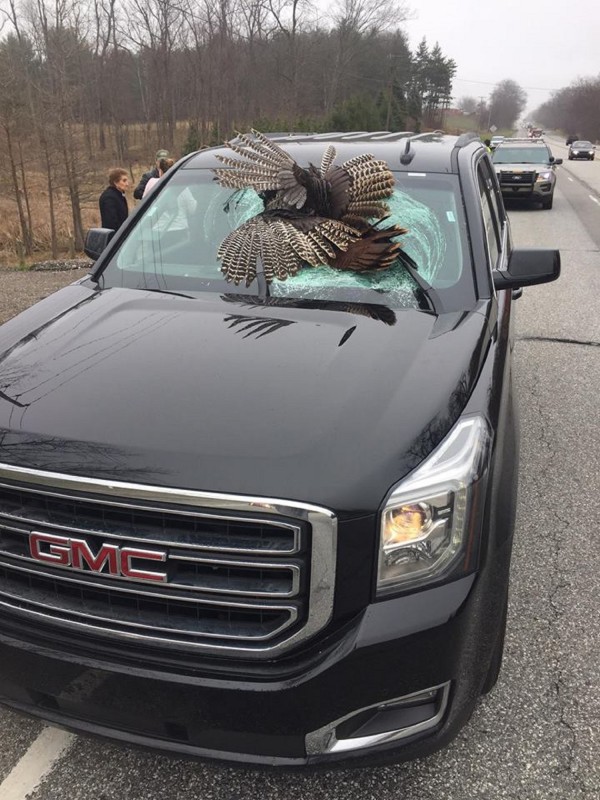 As you can see from the images posted by La Porte County Sheriff's Office, it was quite an impact. Perhaps, mercifully, the turkey died on impact, while fortunately those in the car only suffered minor cuts from the glass.
According to the police department it's mating season for turkeys – at which time they can be "as hazardous as deer" on the Indiana roads.
"I've been a policeman for 31 years and I've never seen something like that," Captain Michael Kellems, of the police department, told USA Today. "They are very fortunate not to have been hurt, if you see how far that turkey impaled into that interior compartment."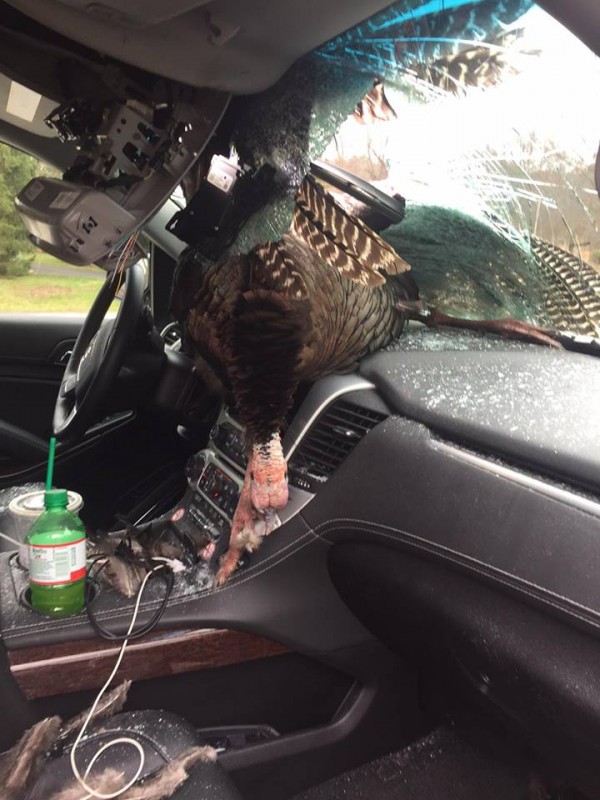 "They had a pretty good humour about it," Kellems told the New York Daily News. "When I talked to Mr Taraboczhia, I asked him 'What are your plans for Thanksgiving?' and he said their family is going to be eating ham from now on."