When England were champions: Remembering the 1997 Tournoi de France
Sports writer Max McLean looks back 20 years to a time when an England football team were the best in their class.
England winning the 1997 Tournoi de France might be described by some as a false dawn, but the little sunlight it did shine upon an England side brimming with talent was enjoyable to bask in nonetheless.
We rarely associate the Three Lions with silverware of any kind, and with good reason. A solitary World Cup is all these shores have to boast of, with not so much as a European Championship final to enjoy since that day in 1966.
But sandwiched between a Euros semi-final and a World Cup last-16 exit, Glenn Hoddle took a squad abroad and returned with silverware, in the shape of a big glass football.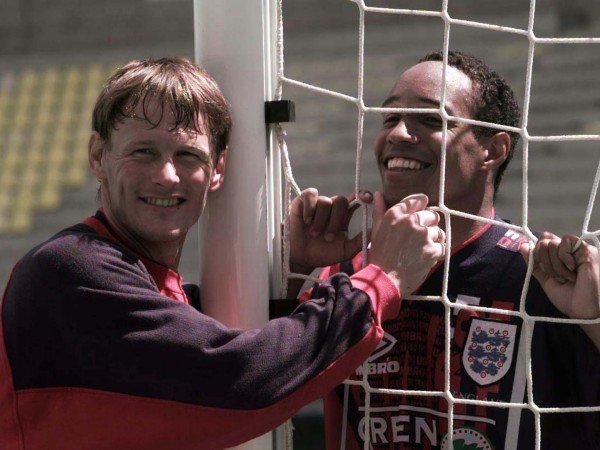 The 1997 Tournoi, organised as a warm-up event for the 1998 World Cup in France, included four teams: France, Brazil, Italy and England. The four teams shared eight World Cups between them, while France would add their name to the list the next year – this was no tournament for chumps.
Further to that, it takes only the briefest of glances at the various squads to verify such a claim: Italy (Paolo Maldini, Alessandros Del Piero and Nesta, and Gianfranco Zola), Brazil (Cafu, Ronaldo, Romario and Roberto Carlos) and hosts France (Patrick Vieira, Marcel Desailly, Zinedine Zidane and Lilian Thuram) had brought some talent.
But then, so had England.
If the Noughties generation of England footballers were described as the golden generation, the group before them were also worthy of precious metal. Hoddle brought David Seaman, Gary Neville, Paul Ince, Paul Scholes, David Beckham, Paul Gascoigne, Ian Wright and Alan Shearer with him, to name a few.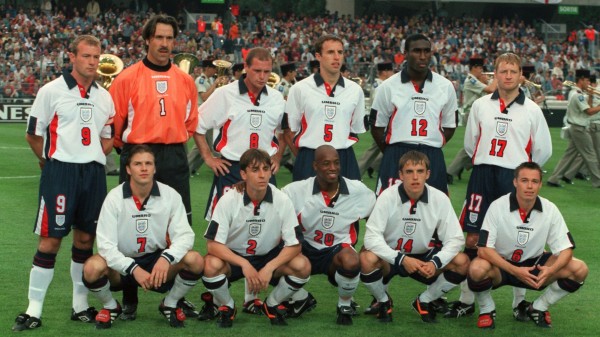 And it immediately paid off in a way which would have England fans of today positively awe-struck with nostalgia.
Hoddle's men would need to face Italy later in 1997 in order to qualify for the World Cup proper, so beating them 2-0 in the Tournoi opener was a fine dress rehearsal.
Of significance was the full debut of one Paul Scholes, who exchanged a goal and an assist with Wright to put the game beyond the Italians – his 40-yard ball over the top to Wright was a sign of things to come at club level too.
Next up: France. The hosts weren't quite so accommodating, but England demonstrated a crucial ability to adapt.
A youthful Sol Campbell impressed in defence, while Beckham and Gascoigne showed off their own defensive capabilities against a France side who had yet to add the cutting edge that would see them beat Brazil 3-0 in the 1998 World Cup final – Shearer netted the winner with four minutes to go.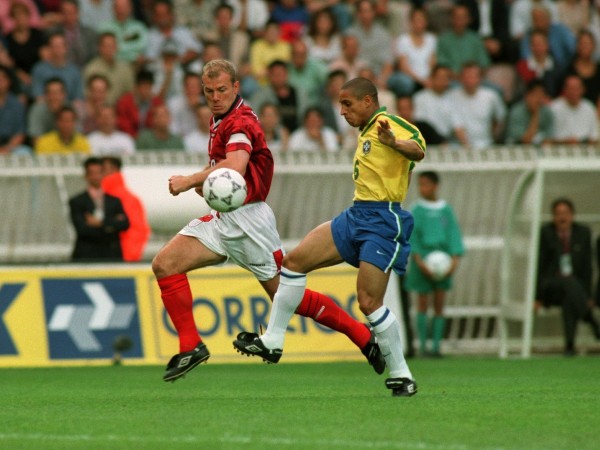 England lost the final game of the tournament 1-0 to reigning world champions Brazil, but by then the tournament was sewn up. Hoddle's men returned to England with the workings of a team that threatened to achieve more than it did in 1998.
Certainly, winning a warm-up tournament doesn't so much as give you any laurels to rest on, but between two glorious England failures (Euro 96 and France 98), the Three Lions became winners – it was only a shame it happened in the wrong year.