Even planes got involved in the debate over Arsene Wenger's future as Arsenal took on West Brom
You only had to look up to the sky over the Hawthorn to realise just how divided Arsenal fans are over Arsene Wenger's future as their manager.
The Gunners currently sit in fifth position in the Premier League table and their defeat to West Brom has piled yet more pressure on their boss, whose contract runs out in the summer.
And as the game started against the Baggies, an aeroplane towing a banner with the words "No Contract #Wenger Out" flew above the ground.
Then came a plane with an opposing banner that read: "In Arsene We Trust #RespectAW."
The whole situation got some laughs on Twitter, as you can well imagine.
And there was no stopping some people from sharing their own version of the banners.
Of course, there wasn't just a lot of debate over Wenger's future in the sky, but in the stands and on Twitter, too.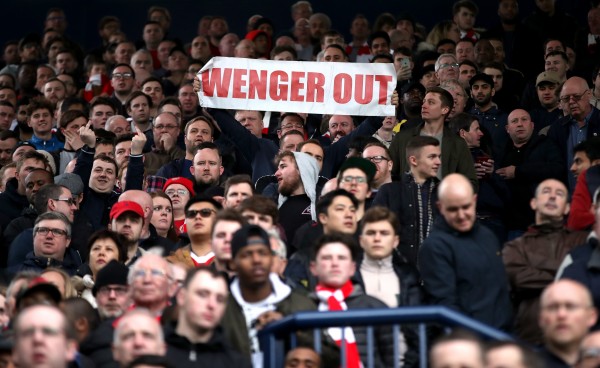 As the game went on, it seemed like all Arsenal's problems were in the air, to be honest.
The Baggies deserved their 3-1 victory from the moment when Craig Dawson headed them in front after 12 minutes.
And you knew this tweet was coming at some point, surely…