Jeremy Corbyn clarifies position on Scottish independence after earlier interview saying it's 'absolutely fine'
Labour leader Jeremy Corbyn has clarified his position on Scottish independence after claiming a row over remarks he made on the issue was sparked by "mischievous misreporting".
He faced criticism for saying, during an interview with the Press Association on Saturday, that if a second referendum is held "then it is absolutely fine".
Here's the interview in question:
Speaking at the BBC Radio 4 Today programme on Monday, Corbyn then accused the media of misreporting.
Here's how it went down:
Presenter Nick Robinson: "Many people say the policy has been unclear, and they say it's particularly unclear on Scotland, with the First Minister of Scotland due to make a speech in a couple of hours' time with some speculation she may even call there and then for a new referendum on independence, I'm not clear, is Labour policy in favour of this referendum or against it?"
Corbyn: "No, we're not in favour of a referendum."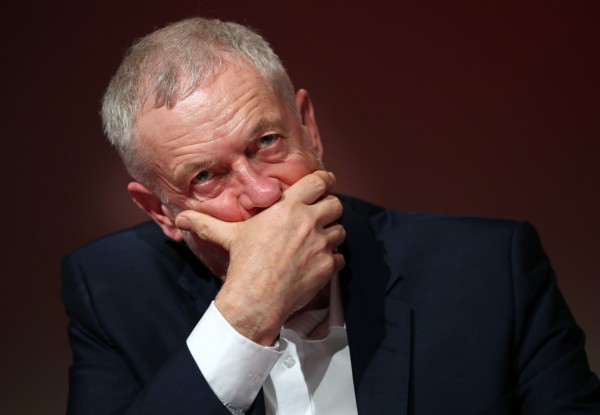 Robinson: "So why did you say it was absolutely fine in Glasgow, it should be held?"
Corbyn: "There was a bit of mischievous misreporting going on there.
"I did an interview during an economic development conference in Scotland hosted by the Labour Party and we were looking at economic development in Scotland.
"One thing is very, very clear, an economic strategy for Scotland based on oil prices doesn't work."
Meanwhile, the internet has been expressing its views on the matter:
Later a spokesman for Corbyn said: "Jeremy was not referring to the Press Association, which provides a good service, in his Today interview. He was talking about other outlets, which presented what he said out of context.
"Labour and Jeremy's position is clear; we oppose a second referendum, and will do so in the proper place, the Scottish Parliament.
"The 'absolutely fine' comment referred to a referendum agreed by the Scottish Parliament. Jeremy and Labour do not want a second referendum but believe it would be wrong for Westminster to block it."