Fabulous family days out for the long Easter bank holiday weekend
It's been a confusing time for the seasons. But now the clocks have gone forward and Easter is on the horizon, spring is officially in full swing. Warmer temperatures are an incentive to get outdoors and visit attractions, especially over the long bank holiday weekend.
From cute petting sessions with newborn lambs to unconventional Easter egg hunts in historical estates, attractions up and down the country are hosting a series of special activities.
If you're stuck for ideas this Easter break, here are a few of the cracking events lined up.
Riverside fun in the New Forest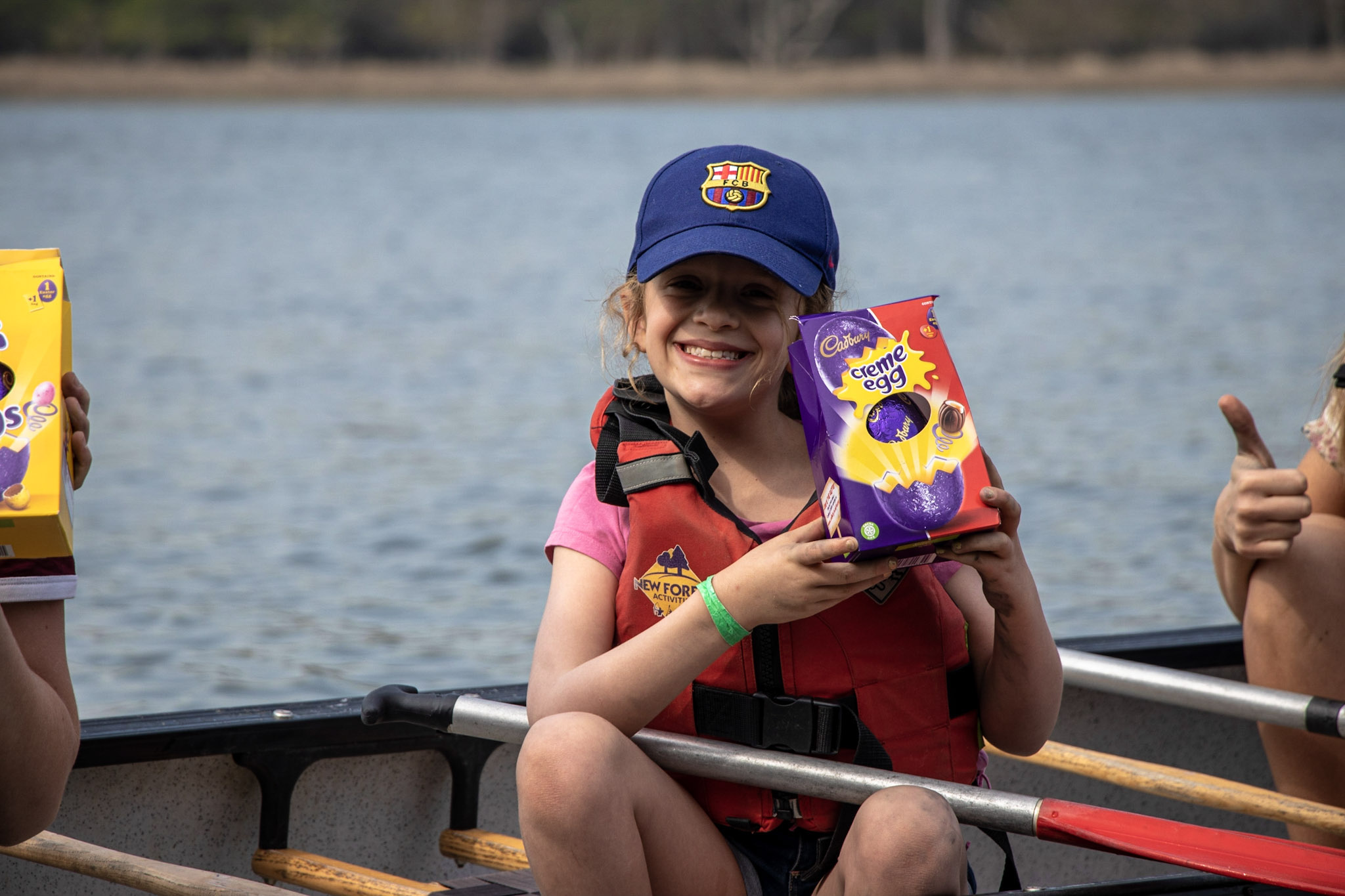 Not all egg hunts have to happen on dry land. At Beaulieu, in Hampshire's New Forest, searchers can join a guided paddle along the river in Canadian-style canoes seating two to three people. Dogs are welcome too – just bring along a blanket or towel for them to perch on in the boat.
Soak in the scenery during the two-hour trip, while keeping eyes peeled for the glint of shiny eggs hidden in some surprising places. Everyone is encouraged to hunt high and low, studying treetops and scanning riverbanks. But even if you fail to find anything, a take home gift is guaranteed – no matter how many years you have on the clock.
How: Adults £34, children £22. Suitable for all ages. Visit visit-hampshire.co.uk
Searching for gold bunnies at Hampton Court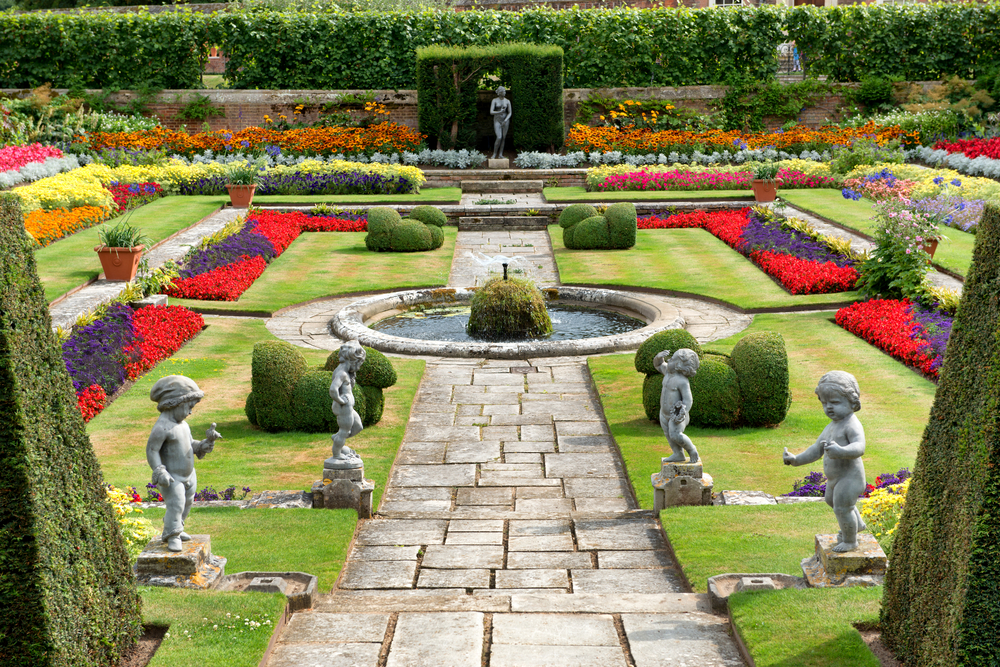 Guzzling chocolate has been a British pastime for centuries, a fact demonstrated by the Chocolate Kitchens at Hampton Court. Rediscovered less than 10 years ago, it's the only royal chocolate kitchen in Britain. Pop in to pick up a Georgian chocolate recipe and watch a chocolate cook-a-long.
While in the grounds, take part in an Easter egg hunt between April 1-16 (suitable for ages three to 12), designed to sharpen historical knowledge. Scour the 60 acres of King Henry VIII's former estate, matching the name of an important palace character on the trail to the red ribbon on a bunny statue at each location. When you've finished exploring, you'll be rewarded with a chocolate treat.
How: Activities included in the normal entry price, although pre-booking for the egg hunt is recommended. Adults from £26.30, children £13.10. Visit tiqets.com
Lambing in the Cotswolds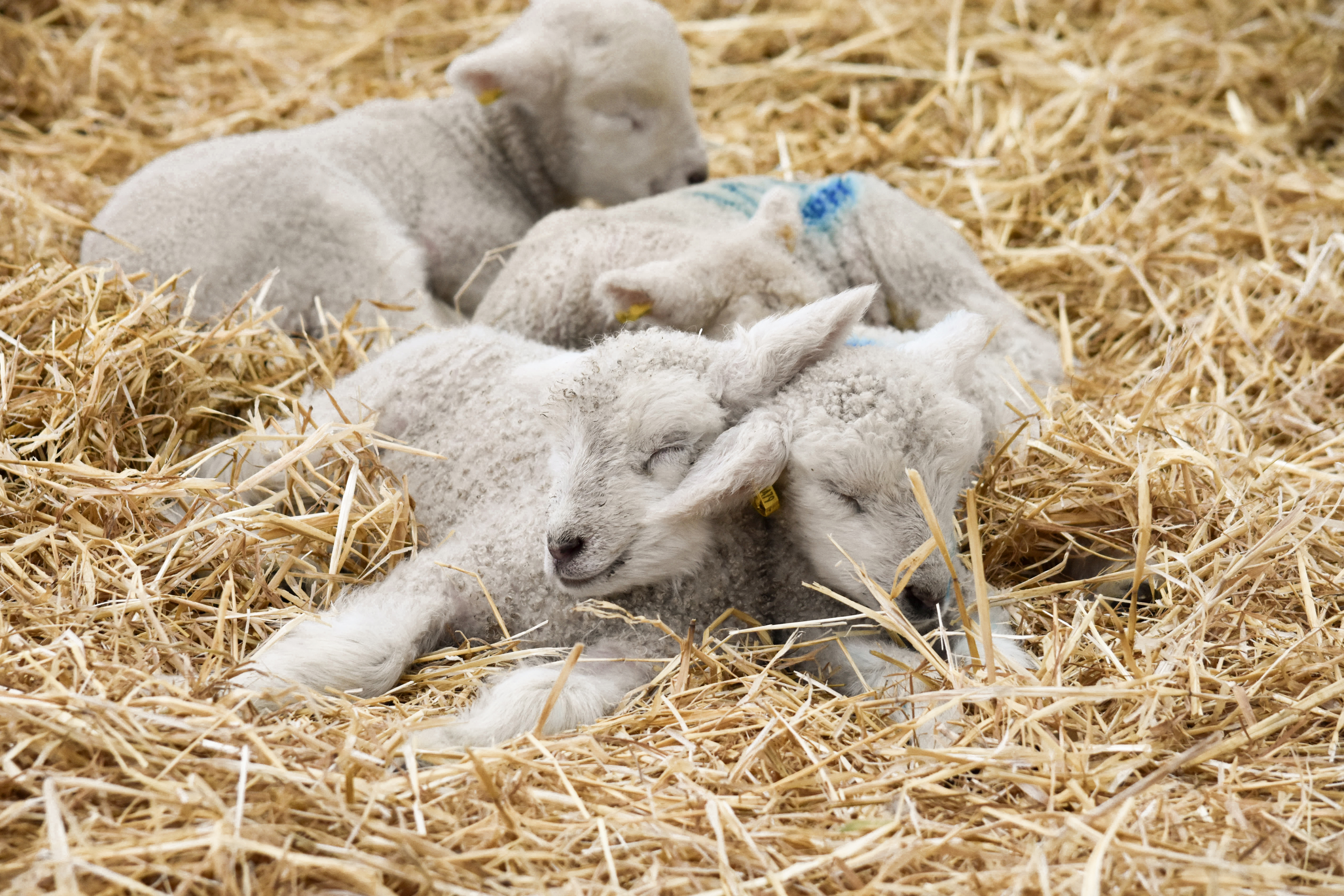 Bunnies aren't the only baby animals to steal the limelight at Easter. Spring celebrations coincide with the lambing season, when fields are filled with tiny white bundles. The UK's largest lambing event will take place from April 1 to 16 at Adam Henson's Cotswold Farm Park, allowing families access to the newest members of the flock. This year, over 800 new arrivals are expected – more than any other farm attraction in the UK.
Listen to lambing talks from experts, take part in face painting sessions and follow an Easter trail packed with trivia. There's also an opportunity to join a Larkswold workshop (£8.95pp) to decoupage an egg or block-print a canvas bag.
How: Adults from £11.95, children from £10.95. Visit cotswoldfarmpark.co.uk/easteronthefarm/
Discovering a wonderland on the Isle of Wight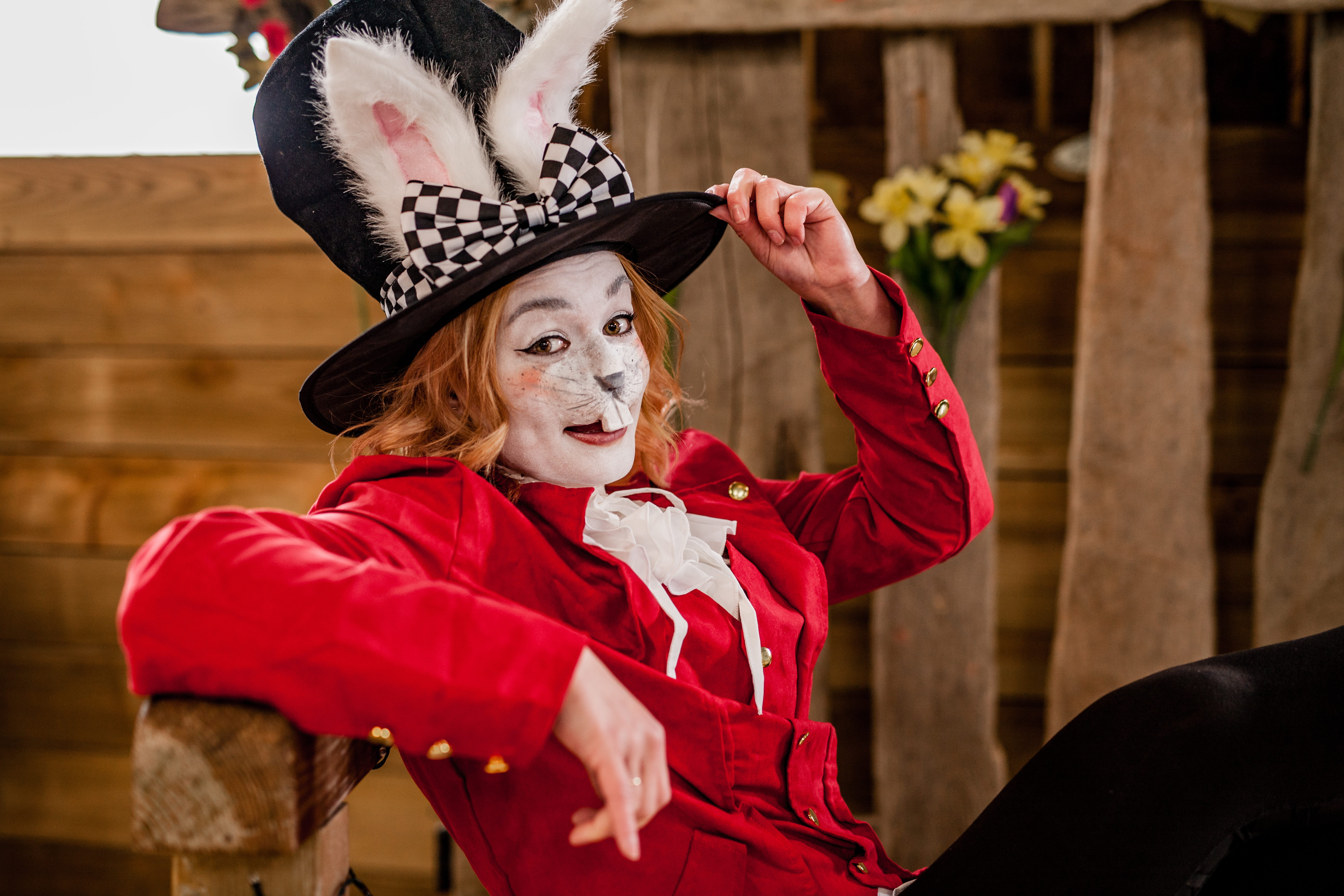 Who knows where adventures might lead if you follow the white rabbit? Alice In Wonderland certainly had her fair share of happy mishaps in Lewis Carroll's classic book, which sets the theme for Easter activities at the Isle of Wight's Tapnell Farm. Between April 4 to 14, visitors can make potions, compete in bunny hop races, join a scavenger hunt in the Mad Hatter's maze, or challenge the Queen of Hearts to a game of croquet. An acrobatic Cheshire cat aerial display will also be held on select dates (April 4-6 and 11-13).
Coincidentally, Lewis Carroll (real name Charles Dodgson) was a regular visitor to Sandown, on the other side of the island, and found the spark for nonsense poem The Hunting of the Snark during a holiday here.
How: Free tickets for timed slots should be booked in advance. Visit tapnellfarm.com
Unearth dinosaurs in Lincoln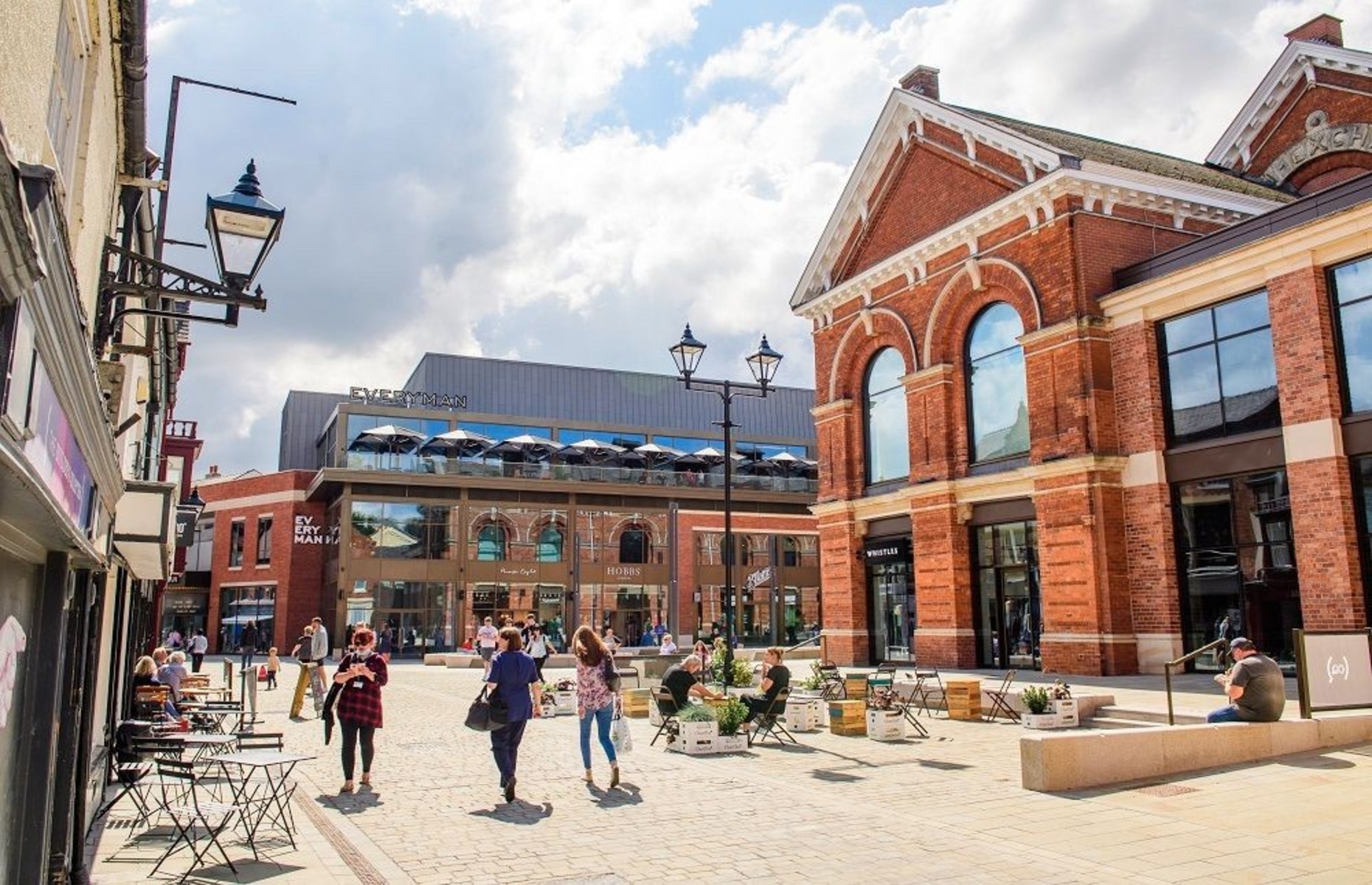 Even today, despite the advances of modern science, the fate of dinosaurs once roaming our planet remains a mystery. Share in the knowledge we do have by joining an adventurous trail across Lincoln, from April 1-16.
Immersive activities will include dressing up, meet and greets with animatronic dinosaurs and a chance to dig up a rare T-Rex fossil.
Lush in Lincoln will be setting up a stand at the DinoDig site in the Cornhill Quarter, offering everyone the opportunity to make a Comforter Dino Bar of soap on April 1, 8 and 15, from 11am to 2pm.
How: Free to attend. Visit lincolnbig.co.uk