What is the newly refurbished Oxfordshire 'cruise ship on land' actually like?
As I gently squeeze the trigger, my inner monologue paraphrases Mark Corrigan from Peep Show: 'Oh God, the first challenge of the weekend and I've got a gun, an actual gun'.
It's an air rifle, to be exact and, under the guidance of convivial tutor Tom, I endeavour to pepper a stationary paper target with a steady stream of ammunition.
While David Mitchell's comedy character struggled to impress his future father-in-law by reluctantly shooting pheasants, my country escape is anything but anxiety inducing.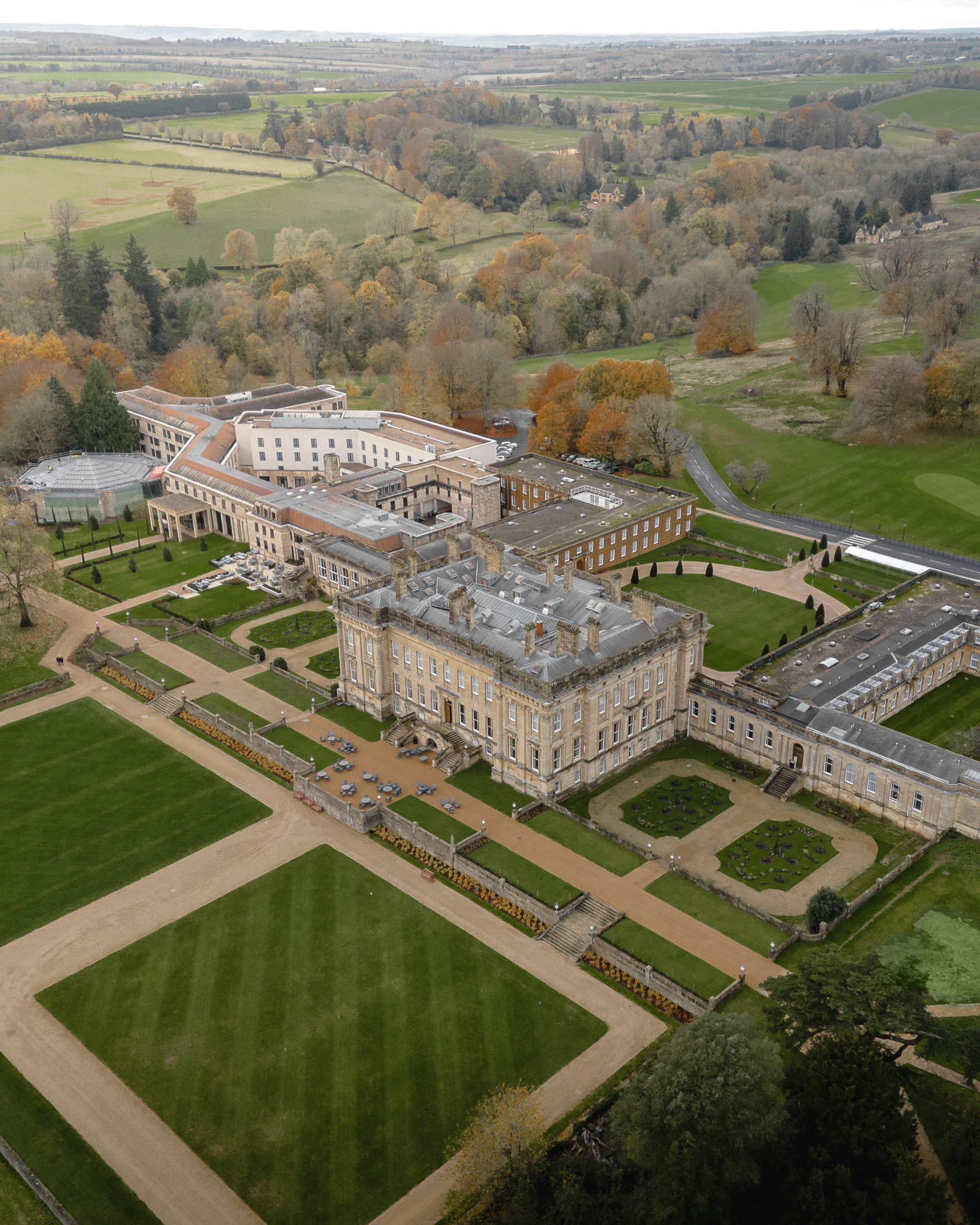 I am on the eastern edge of the Cotswolds to experience a three-night spa stay at the Grade II listed Heythrop Park.
The adults-only Oxfordshire estate opened in September as the 15th property in the Warner Leisure Hotels portfolio, following an extensive £40million refurbishment.
Rifle shooting is just one of the many leisure activities on offer here, and guests are free to be as involved – or idle – as they wish.
"Essentially, these are very, very fancy peashooters," explains Tom as our eyes meet through plastic safety glasses.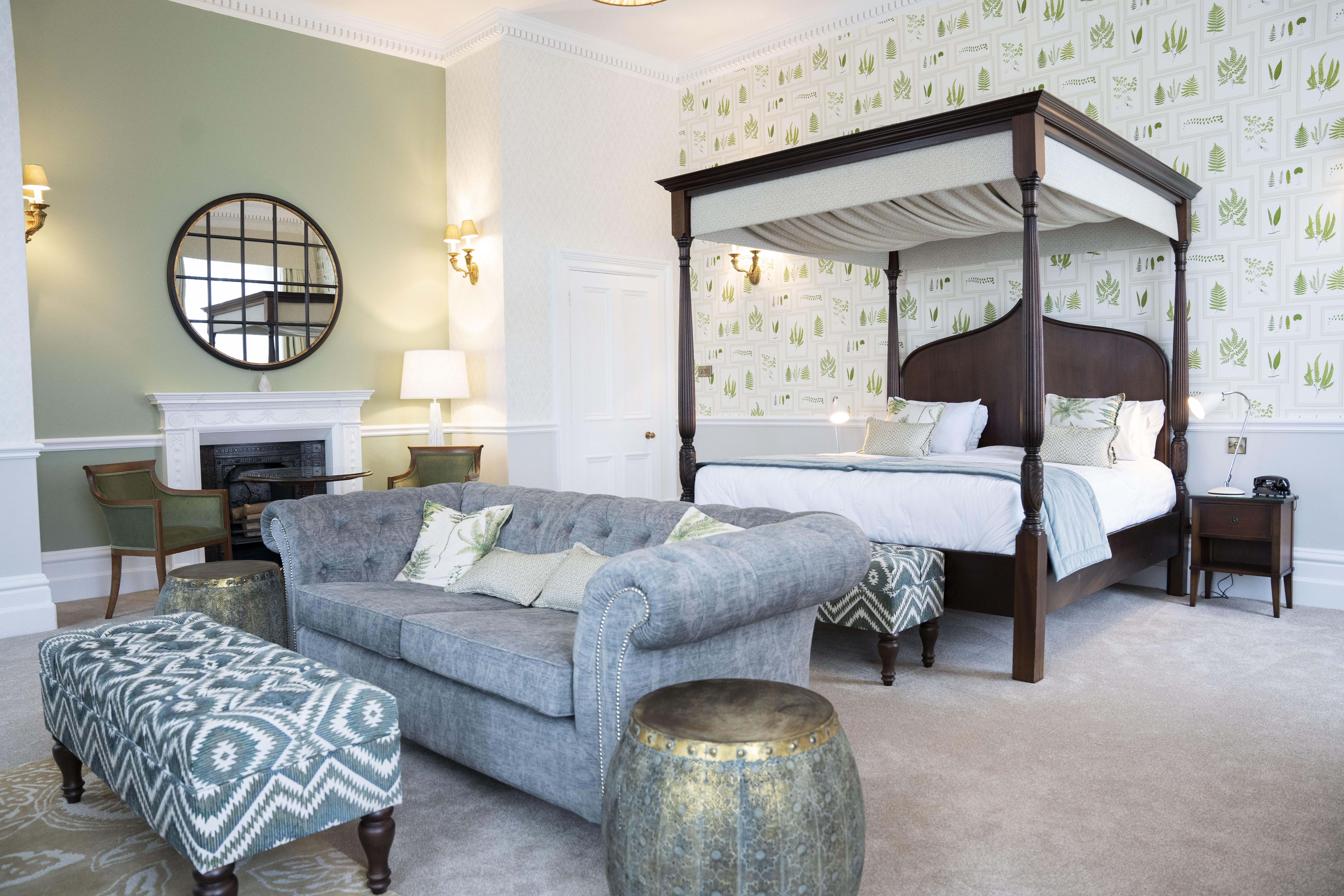 "With a bit of knowledge that I've picked up over the years, I'm going to try and get you to hold the gun steady, so you're proud of your target and it doesn't look like you've been firing out of a machine gun."
Billed as the biggest and boldest Warner hotel upon its unveiling six months ago, Heythrop is an opulent 18th century manor house, set amid 440 sprawling acres around five miles from Chipping Norton.
Charles Talbot, the first Duke of Shrewsbury, was inspired to create the Baroque palazzo during a five-year sojourn in Italy, with most of the project, designed by architect Thomas Archer, completed by 1710.
Two decades earlier, Talbot had been among a group of English nobles – dubbed the Immortal Seven – who urged William of Orange to depose James II.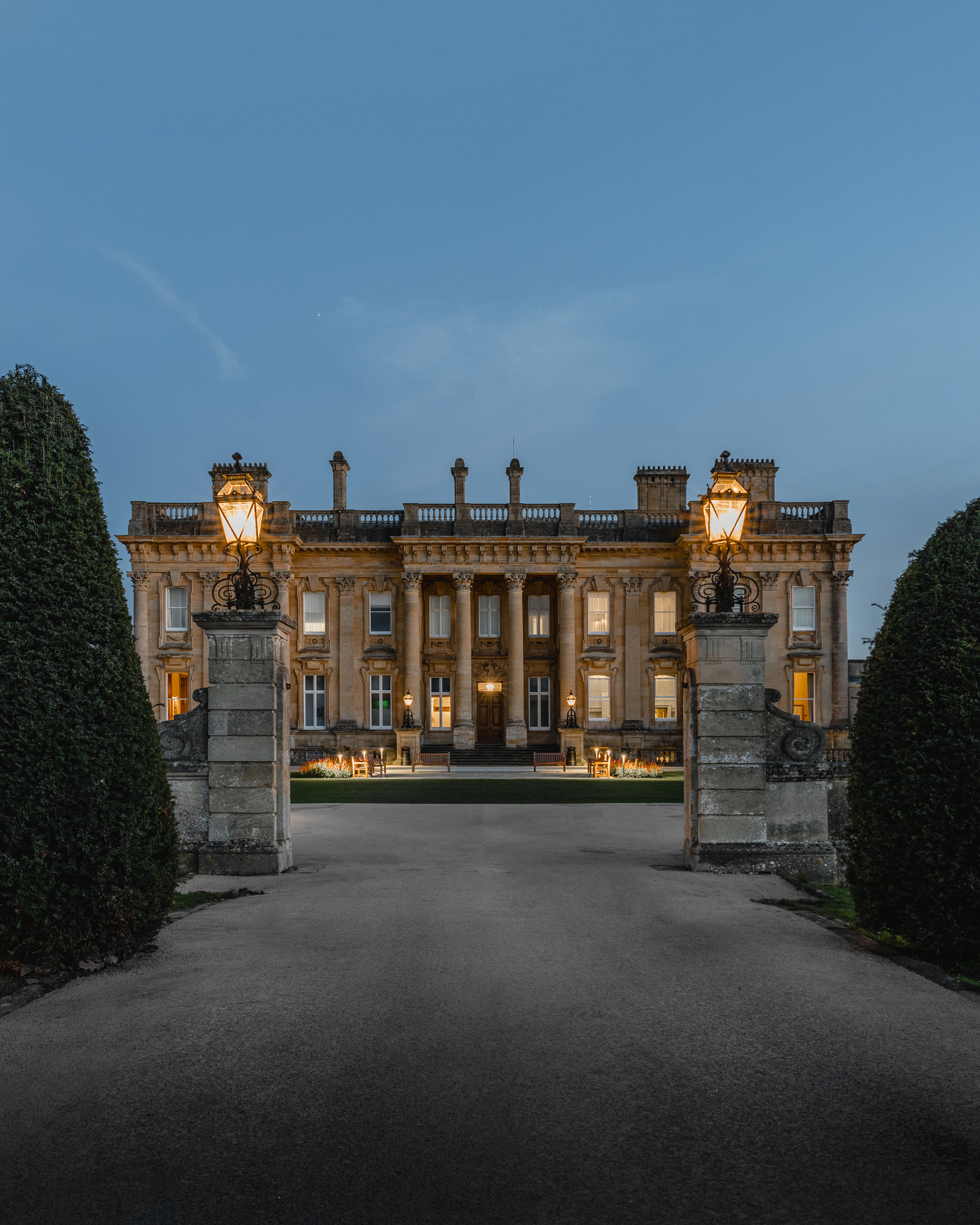 Fast forward just over 300 years and, after being gutted by fire in 1831 and 20th century spells as a Jesuit college and a NatWest training centre, his former home has undergone its own Glorious Revolution.
Beyond a sandstone facade of 12 columns and 11 bays, Warner Leisure has – without altering the footprint of a building first transformed into a hotel by ex-Oxford United owner Firoz Kassam at the turn of the millennium – created three restaurants, six lounges and two theatres in what has been likened to a cruise ship on land.
Substantial north and south wings, including an orangery, stretch out from the imposing stately centrepiece, surrounded by a championship-standard golf course.
"People want to come and create their own experience, as much as anything, and we give them lots of options," Dan Kent, Heythrop's general manager designate, tells me after my session at the shooting range.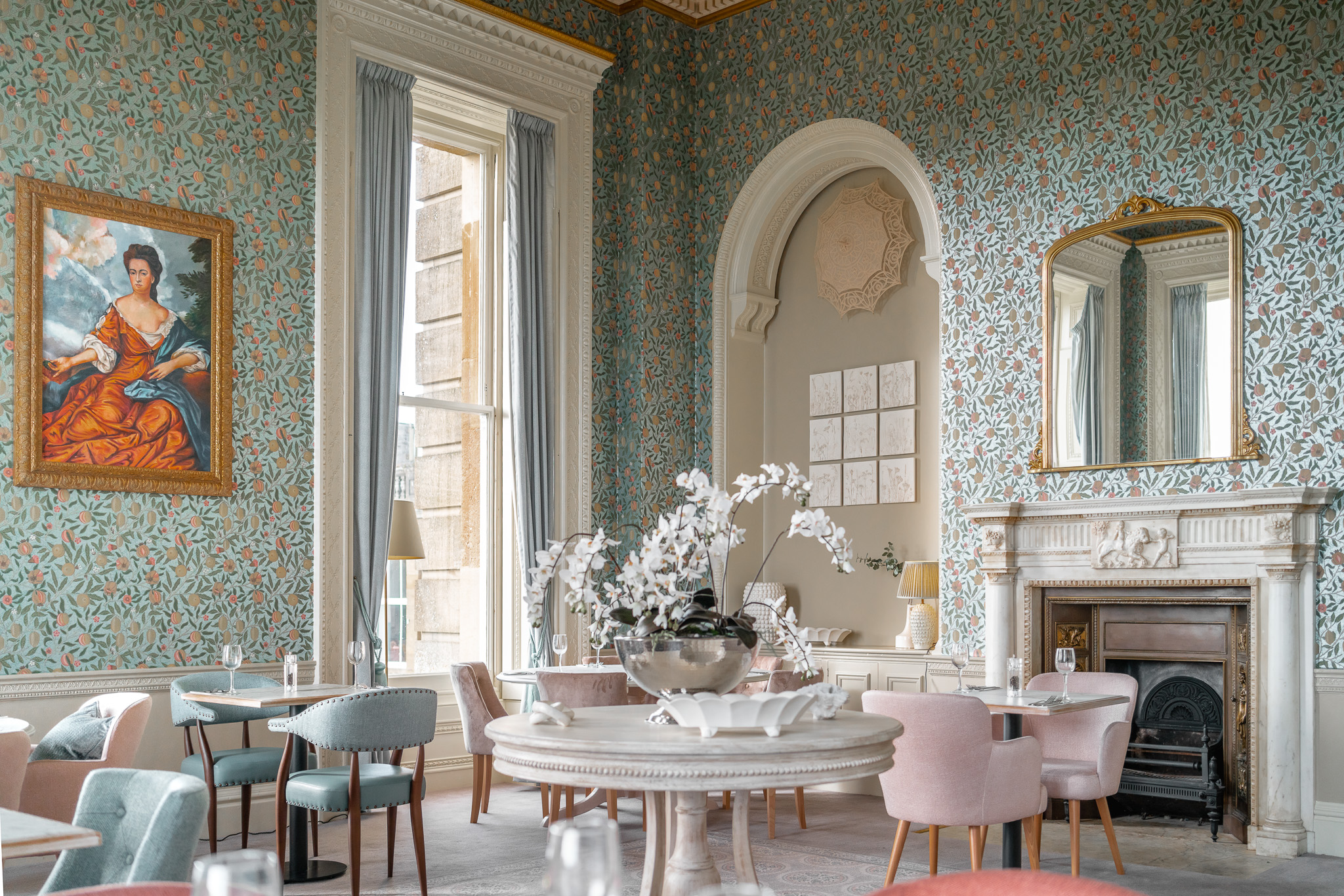 "If you're looking for that country house experience, that's here for you, but if you're looking for something more vibrant, fast-paced and energetic, then that's here for you as well."
Following the moderate morning workout of my right index finger, which yielded mixed results, I spend a tranquil afternoon in a fluffy, white robe at the resort's wellness centre.
An energy booster massage (£40 for 40 minutes) – focusing on the back, legs and feet – is simultaneously invigorating and soothing, and I follow it with a few languid lengths of the 20-metre indoor pool.
Spells in the sauna and steam room are also recommended, but the spa's piece de resistance is undoubtedly a pair of alfresco hot tubs.
Slotted into a new decking area, they are an ideal place for quiet contemplation amid the fresh country air.
Spotting planes from the nearby Enstone Flying Club gives me further opportunity for escapism, while a series of soaring red kites provide a natural alternative.
Guests eager to spread their wings have plenty of options for easy day trips from Heythrop. In addition to the lure of the Cotswolds, Oxford and Blenheim Palace – the ancestral home and birthplace of Winston Churchill – are also on the doorstep.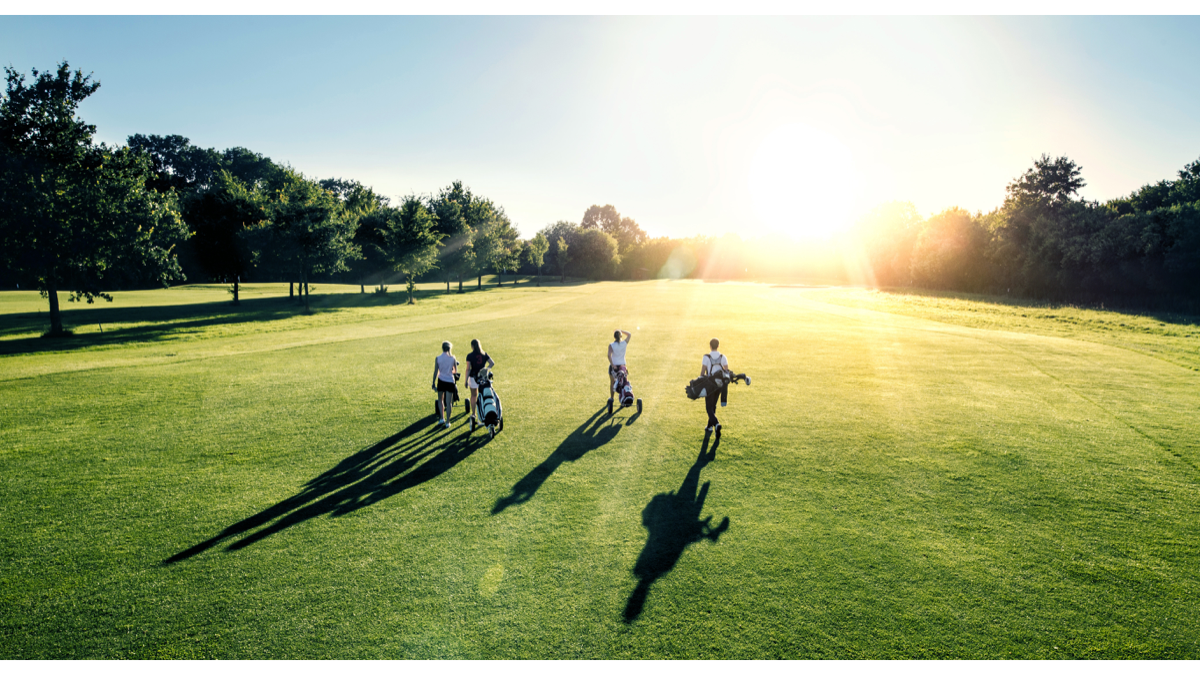 My partner, Katie, and I arrive via the market town of Stow-on-the-Wold after brief stops in the quaint Gloucestershire villages of Bourton-on-the-Water and Lower Slaughter.
A sweeping driveway sets the scene for the rural retreat.
"I think you may be the youngest here," smiles a cheerful receptionist, in reference to the popularity of Warner resorts among older generations, as we check in from the comfort of our car. The light-hearted remark is largely accurate, with the majority of approximately 440 guests aged 50 and above.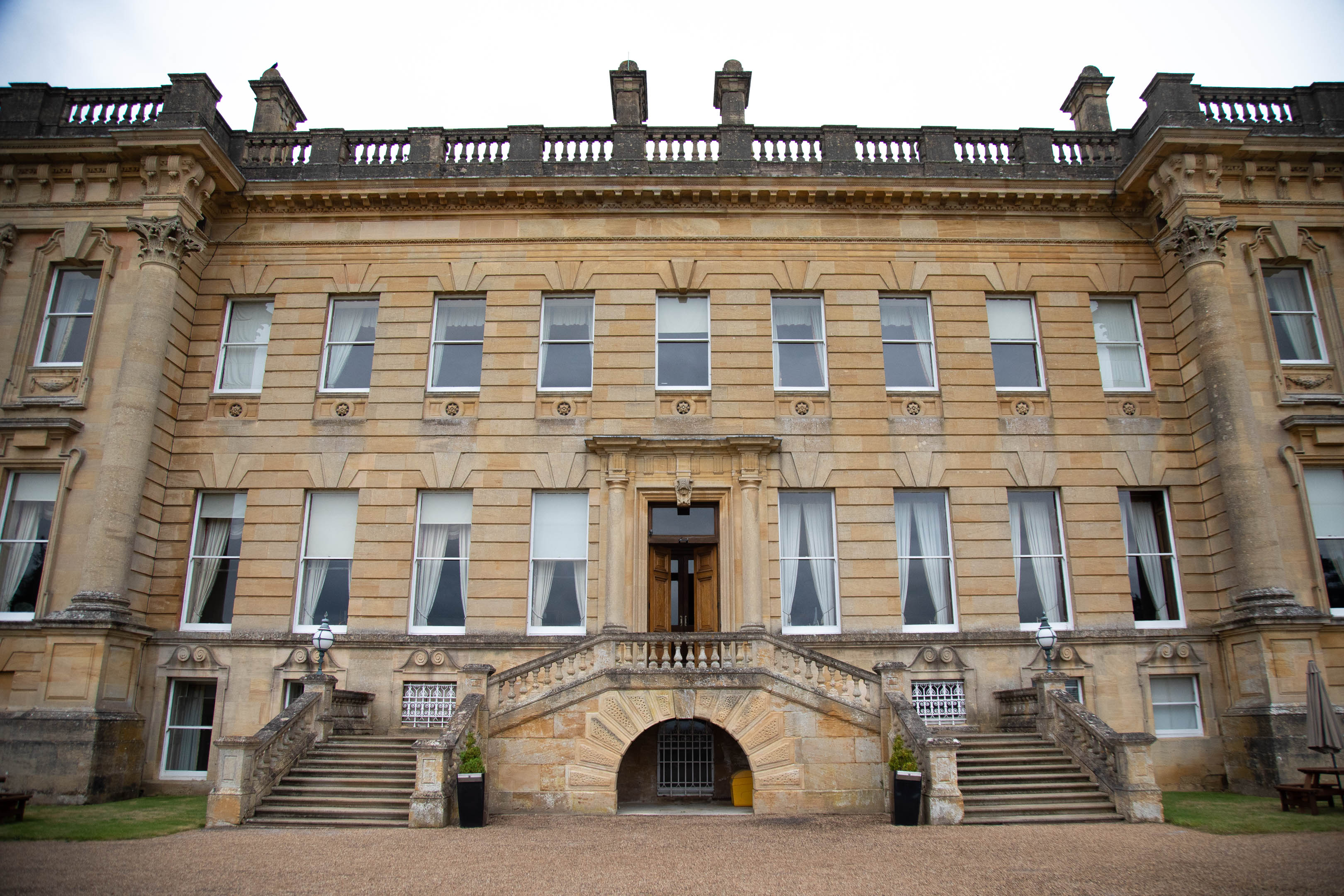 Yet, despite being in our mid-30s, we do not feel out of place, as there are many multi-generational family gatherings and a handful of other younger couples.
Heythrop has 337 bedrooms in total, but ours is one of just 16 in the main house. Accessed by a grand stone staircase and a mezzanine floor surrounded by arches, giving glimpses of a plush lobby complete with grand piano, it is spacious, luxurious and packed with period features, including a fireplace.
Floral Morris & Co wallpapers harking back to the Arts and Crafts movement of the mid 19th century enhance the bucolic theme, while a roll-top bath in an en suite overlooking the croquet lawn is perfectly positioned to take in expansive countryside views.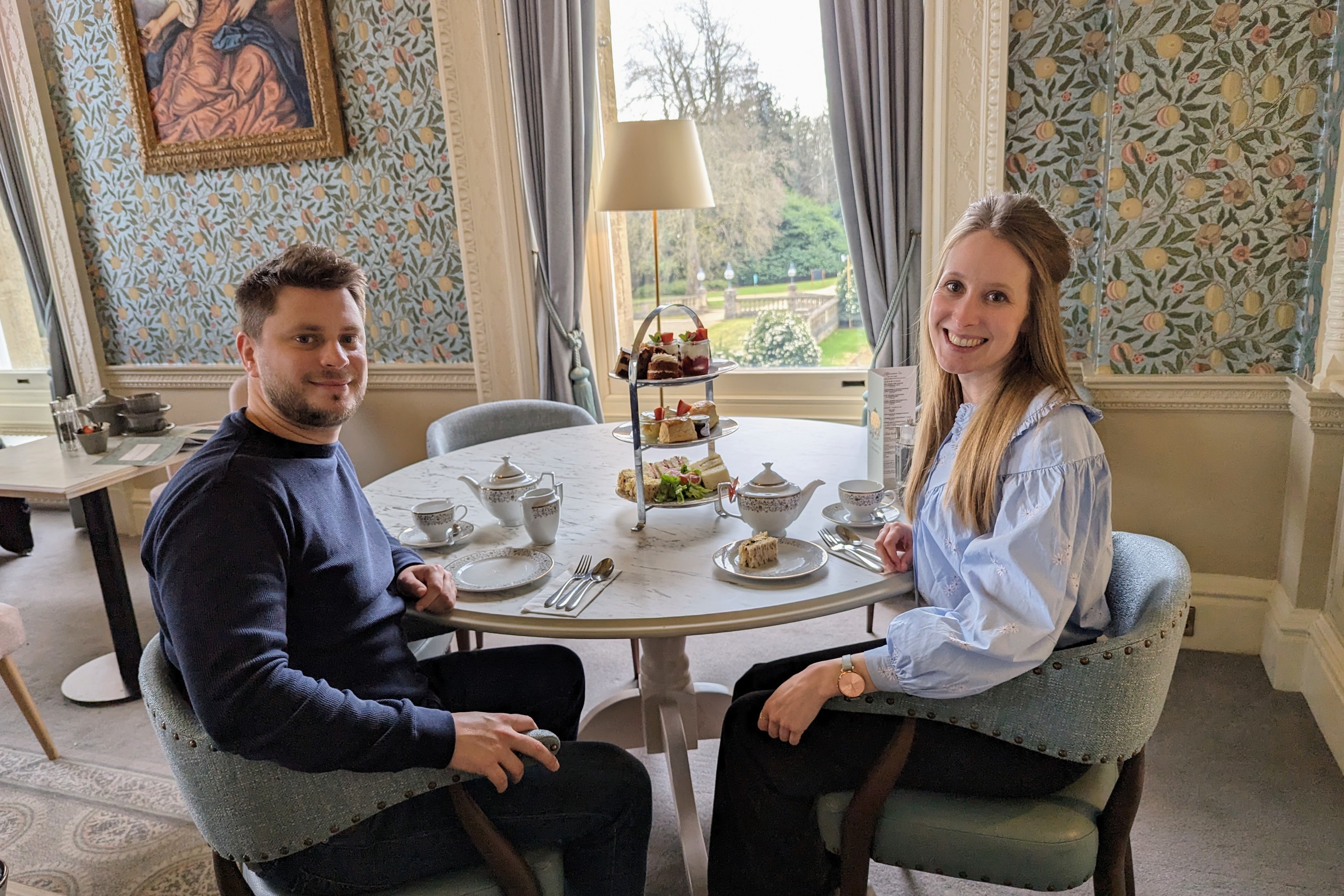 With a busy but pleasant schedule, we do not find time to master a mallet or enjoy a long soak in the tub. Our days are spent sampling tea (free) and gin (£15 per person) during organised tasting sessions, strolling the grounds, and partaking in bowls, archery, trivia quizzes and a few frames of snooker in the billiards room, while evenings consist of three-course meals in the trio of dining, areas followed by live music.
Former X Factor finalist Niqi 'Bupsi' Brown entertains as Tina Turner on our opening night, with the Ed Sheeran Experience – endorsed by the man himself – the headline act the following day.
The elegant Brasserie32, which has a fine dining concept and offers a glorious outlook on the gardens, is our favoured restaurant – and is also the setting for a sumptuous Sunday afternoon tea (£45 for two).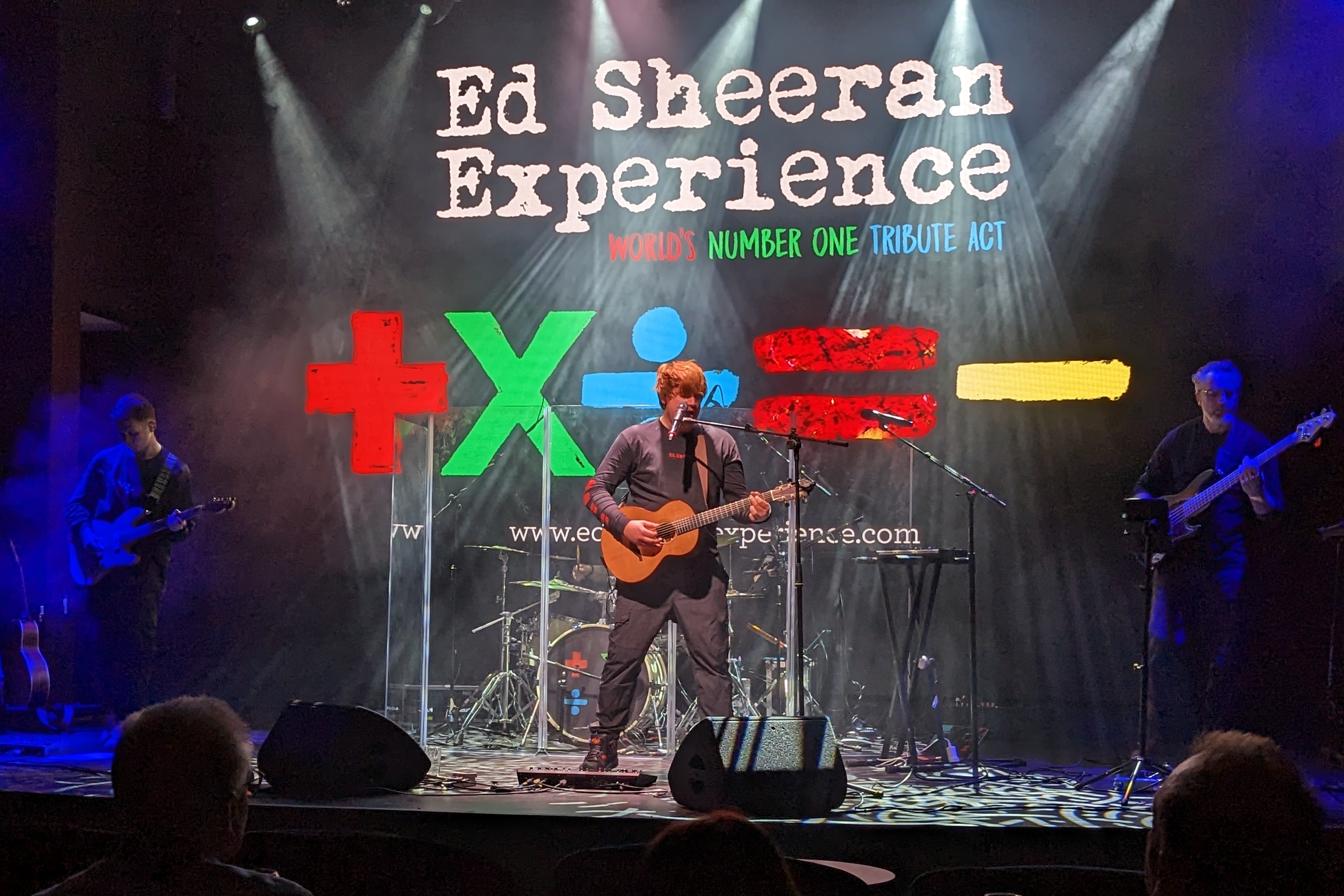 After nibbling a tasty selection of sandwiches, scones and sweet treats, I am then encouraged to bake a 'cake' of my own using a bow and arrow.
The archery exercise, set by youthful instructor Lucy, involves hitting each of the gold, red, blue and white areas of a target, representing eggs, the heat of an oven, water and flour respectively, without burning the metaphorical creation by drifting into the black section. A succession of satisfying thuds raise my hopes of rising to the challenge, before a careless shot abruptly reduces the imaginary cake to ashes.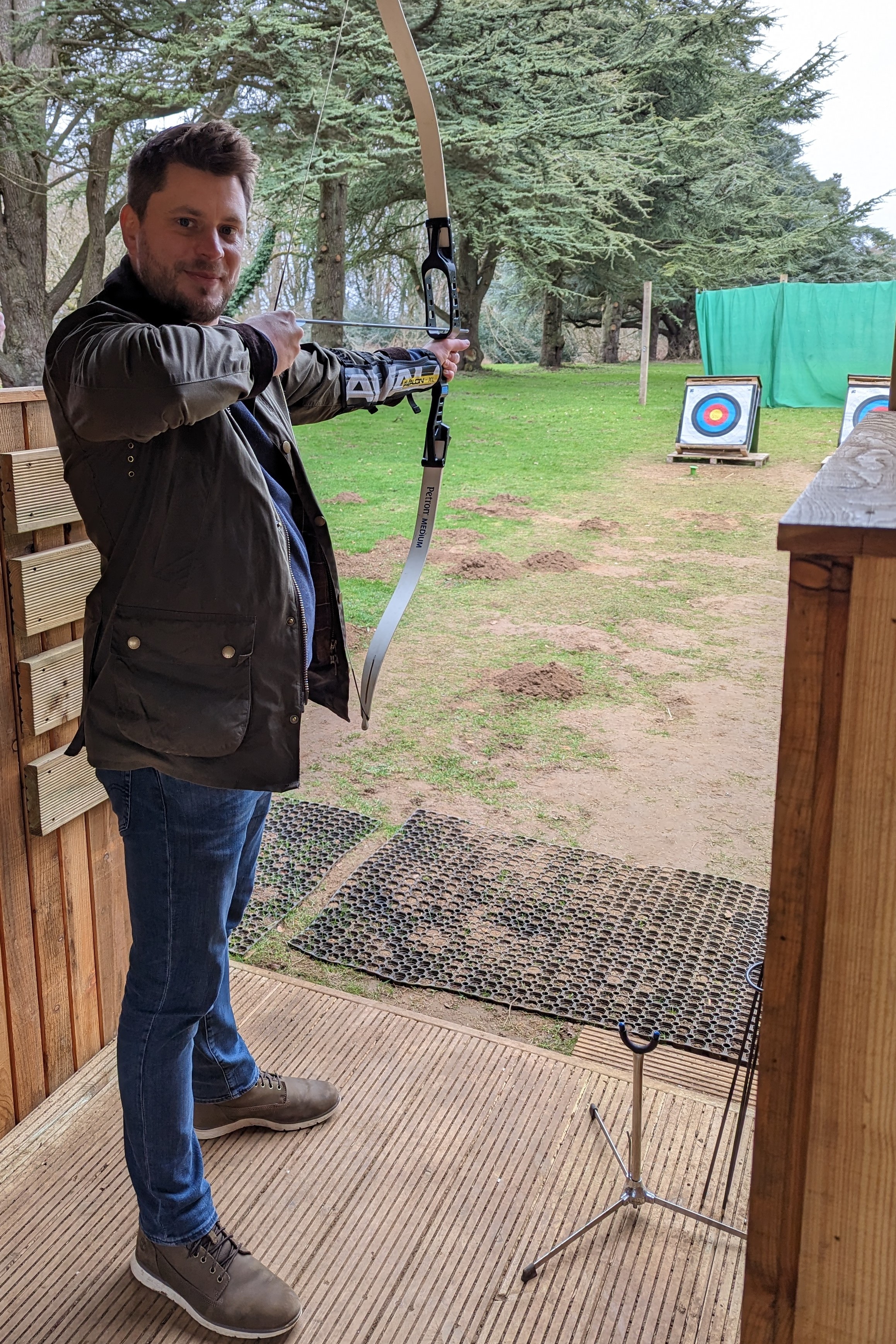 Eager to move on from the minor frustration, the final few daylight hours of our getaway pass during a return trip to the spa.
We came to the Cotswolds with the aim of feeling refreshed and rejuvenated. Aside from a few stray pellets and a couple of wayward arrows, everything hit the mark.

How to plan your trip
Three-night stays at Heythrop Park, including breakfast, three-course evening meals, activities and entertainment, start at £279 per person.