Andi Oliver on turning 60 and channelling her anger into power
Andi Oliver was already whipping up cauliflower cheese at the age of seven, and could make a full roast dinner by the time she turned nine.
So when she witnessed a home economics teacher pouring a packet of rice into a big, bubbling pan of water, leaving it to simmer then straining and rinsing it, she was puzzled to say the least.
"I was like, 'That's not how you cook rice'. And I got kicked out of the lesson," she says, chuckling at the memory.
"I had to stand in the hallway. I was like, 'What is she doing to the rice?'"
Not that this incident derailed the culinary career of the 59-year-old chef, restauranteur and Great British Menu host, who was born in Kent and has lived in East London for 25 years.
Oliver was taught to cook by her mother, who was born on the Caribbean island of Saint Kitts (her father hails from Antigua – the pair met in Leicester).
Soon, she was in charge of dishing up dinner for herself and older brother Sean, who died of sickle cell anaemia in 1990, aged 27.
"My mum was a teacher and my dad was off working and having philandering affairs, so when I came home from school I would make the tea for me and my brother."
Describing herself as a "latchkey kid", Oliver doesn't think she had a difficult childhood.
"That's just how it was," she says, as warm and jovial during our chat as she is on TV.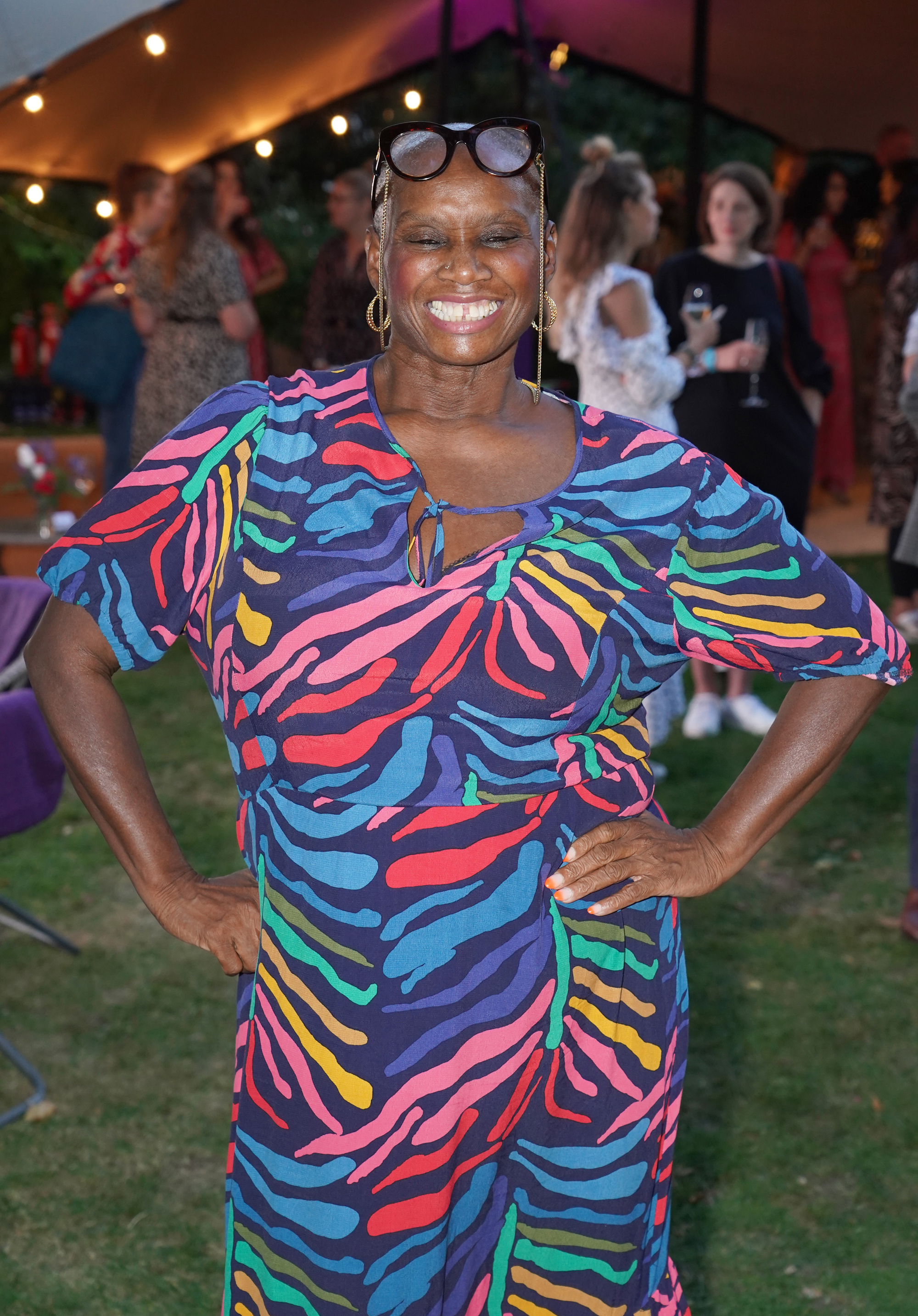 "I didn't feel bad about it. I didn't sit around wondering where my mummy was. It was just, that was life, that's what you did, you got on with it."
Nor was she devastated when her parents eventually separated: "I was thrilled! I was delighted. They didn't get on, they used to fight all the time. It was awful, so they were both much better when they weren't together."
Oliver and her partner – restauranteur Garfield Hackett, with whom she shares daughter Miquita, the TV presenter – are still going strong after more than 27 years together.
"The kindest man I know and my partner in life and all things" is how she describes Hackett in her inaugural cookbook, The Pepperpot Diaries.
An ode to Caribbean cookery, as well as detailing essential eats, the book also chronicles three months Oliver spent in Antigua – a trip which started at Christmas 2019 and had to be extended ("the best luck in the world") when lockdown began.
How would the chef – known for her colourful outfits and infectious grin – describe the region's cusine to the uninitiated?
"The legacy in each island is very different," she says. "But there are basic things like rice and peas, curry chicken and fried plantain, curry goat or goat water [a type of stew], fried fish.
"One of the things I really hope [with this book] is that people start to think about that difference and celebrate it."
Even the classic titular dish – a slow cooked stew made with smoked beef and pork, veggies and beans – varies from island to island: "There's a Guyanese pepperpot that's a completely different dish to the Antiguan dish. And then they don't really make pepperpot in Jamaica."
In her diary entries, the author doesn't shy away from discussing the tragic history of the Caribbean, explaining how slavery influenced the islands' food heritage.
"You can't really be in the Caribbean without thinking about those things," Oliver says. "The legacy of that past, dark though it may be, is right there in your face."
And she's keen to talk: "I think if you bring those things out into the light and discuss them we can divest ourselves of the pain of them and try to move forward in our lives."
Having experienced racism from a young age ("I've been told by people in England my whole life to 'go home', even though I was born here"), Oliver went through a "big angry phase" in her 20s.
"When I was younger, my anger and my fury used to work against me quite a lot," she reflects.
"But now, as an adult woman who's about to turn 60 I understand who I am and my power and where I come from and where I belong – where I have the right to be and where I want to be."
How did that angry youngster harness those emotions and channel them into a more positive outcome?
"Age! Age helps enormously because you have so many different experiences. You start to learn that unbridled fury is in fact giving away your power," she says.
"You need to redirect it so that it becomes your strength, becomes the fuel and the fire that drives you – not the storm that wearies you."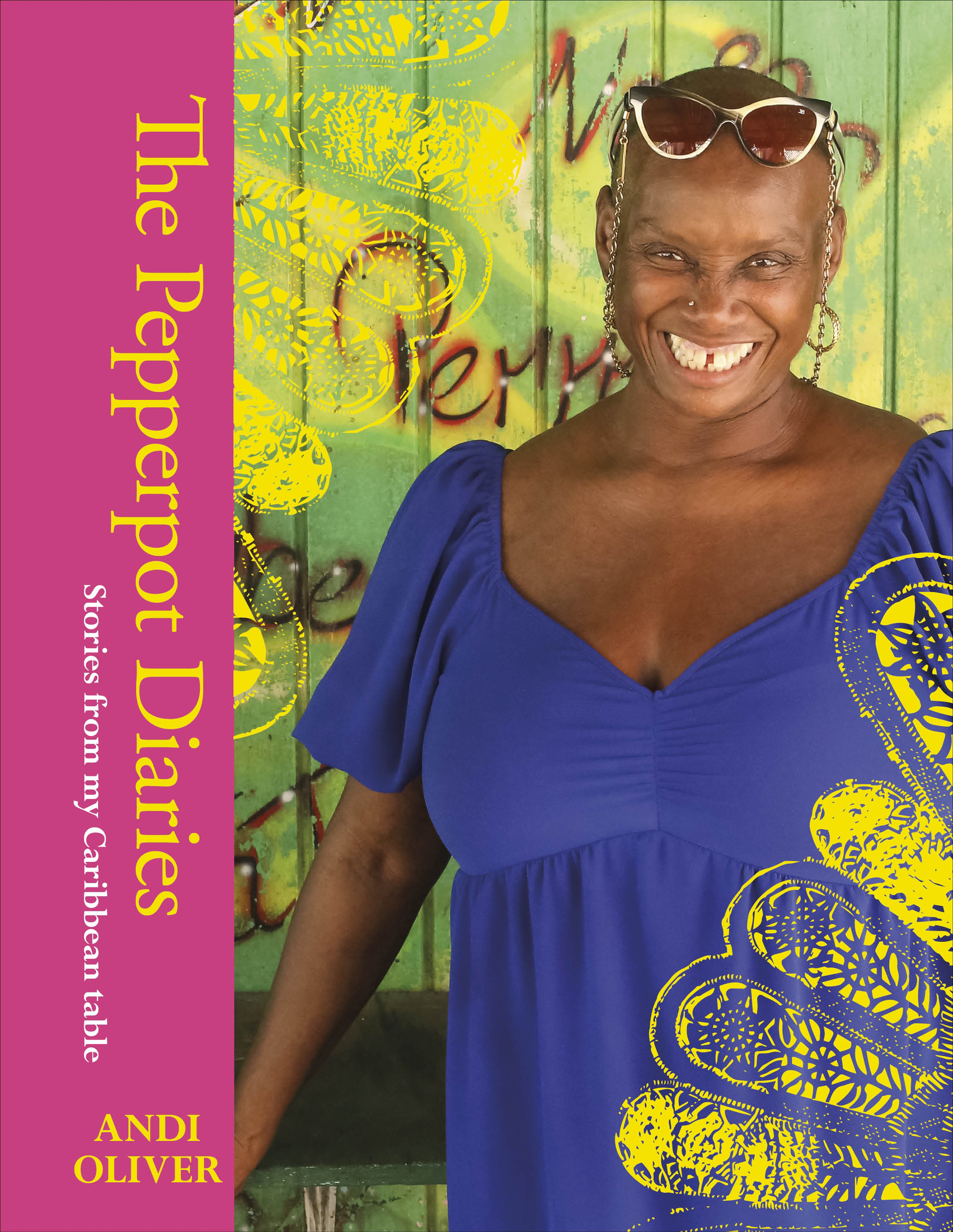 The Pepperpot Diaries: Stories From My Caribbean Table by Andi Oliver is published by DK, priced £27. Photography by Robert Billington. Available now.