How Claire Ptak went from growing up in California to baking a royal wedding cake
Baker Claire Ptak nearly missed out on the biggest job of her career: making the Duke and Duchess of Sussex's wedding cake.
An assistant to Harry and Meghan's wedding planner reached out ahead of the couple's 2018 nuptials, with Ptak confessing: "I almost missed the email, to be honest, because I didn't recognise the name.
"My manager at the time called me up and was like, 'Oh my God, you have to check the email – I think this is important'."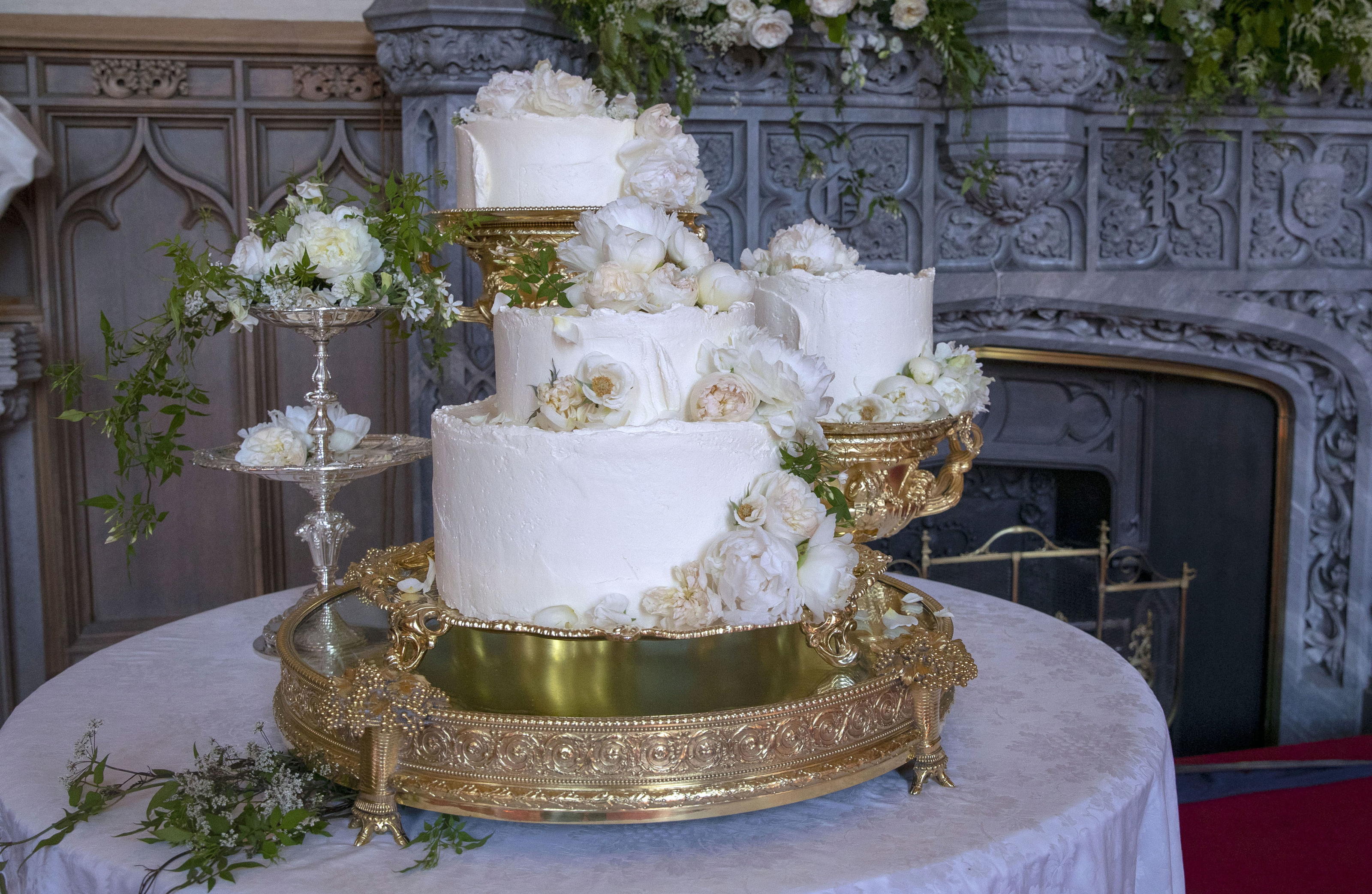 Ptak, 44, says Meghan first heard of her when running her now-defunct lifestyle blog, The Tig, which had featured the baker in the past. This got Ptak on the royal radar, but she didn't get the job straight off the bat.
"When I went to meet with them, I brought like six whole cakes – I wanted the job so bad, and was like, how do you bring a slice of cake to Kensington Palace? I have to bring a whole one!" Ptak remembers with a laugh. "So, I showed up with all these cakes, and they were so sweet and delighted – and that's how it happened."
Ptak ended up baking a layered lemon and elderflower cake for the couple's big day, and now you can make it yourself at home as the recipe is in her latest cookbook, Love Is A Pink Cake.
"I don't think you have to be so skilled as a baker [to make it], it's a pretty straightforward recipe – but it's very time-consuming," Ptak explains.
"You need to have patience, and I always say, read the recipe through a couple of times before you get started."
Ptak was the perfect person to make the Duke and Duchess of Sussex's wedding cake – their union is the combination of California and England, and Ptak is a Californian who has lived in London for 18 years.
"We were really lucky where I grew up – it's called Marin County, it's an hour from San Francisco. It's Northern California – it's not sunny LA, so we have a lot of rain, and it can be a little chilly," says Ptak.
The baker says her upbringing had a huge influence on her food philosophy and style. Foraging for seasonal ingredients was a big part of her childhood, and fruit was in abundance.
"We had apple trees and wild blackberries everywhere, and wild huckleberries. There was a lot of foraging berries and getting apples from a friend's tree, or another friend would have pears – there was a lot of exchanging going on. It's a pretty hippie, Northern California community, but a really, really special place."
Ptak learned to bake from her mother and grandmother and took summer jobs in bakeries and as a pastry chef, but for a while she thought she had to get "a more serious job" before realising she could bake professionally.
After moving to the UK, Ptak set up her bakery Violet Cakes, bringing a slice of Californian sunshine to East London with its "American-style baking".
Love Is A Pink Cake reflects Ptak's dual cultures, with half of the recipes spotlighting Californian recipes and ingredients – with the pictures shot in Inverness, California – and the other half transporting us to England, with bakes photographed in Herefordshire.
"I still feel so much a Californian – I am clearly from California," says Ptak, referencing her still strong accent.
"But I also really am a Londoner, I've lived here almost 20 years, my business is here, my child was born here, my life is here and I love, love, love London. There's a really nice thing here too, where there's a lot of love for California from Londoners I find. It's fun to be able to bring something here that makes people smile when it's deepest, darkest winter. Our little California bakery in East London, it's a nice juxtaposition.
"My roots are based in foraging and seasonal baking, really fruit-based, fruit-focused and ingredient-driven. My training is very much of that [American chef] Alice Waters farm-to-table school of thought – organic and seasonal."
But upon moving to London, she discovered the joys of English patisserie ("custards and traditional British bakes"), and Violet Cakes channels a bit of that too.
And while foraging might seem like a distant, Californian dream, Ptak emphasises it can be done in England – even in big cities such as London.
"There are things such as fig leaves, for example – and I have a recipe in the book for peaches BBQ'd on fig leaves, which is one of my favourite recipes – I know for a fact there are so many fig trees around London that are gigantic and laden with leaves, and they creep into the sidewalks.
"I feel like you can help yourself sometimes, or you can find them on trails in the parks. I live in Hackney, so out in the marshes there are a couple of trees I know about."
Elderflower is another one "you can forage all over London", she says, and this was a major reason she chose it as the central flavour to Harry and Meghan's wedding cake.
Elderflower is in season in May – the time of the wedding – and Ptak says: "It was really warm and really beautiful weather, and there was elderflower in bloom everywhere on the day of the wedding – it was really nice."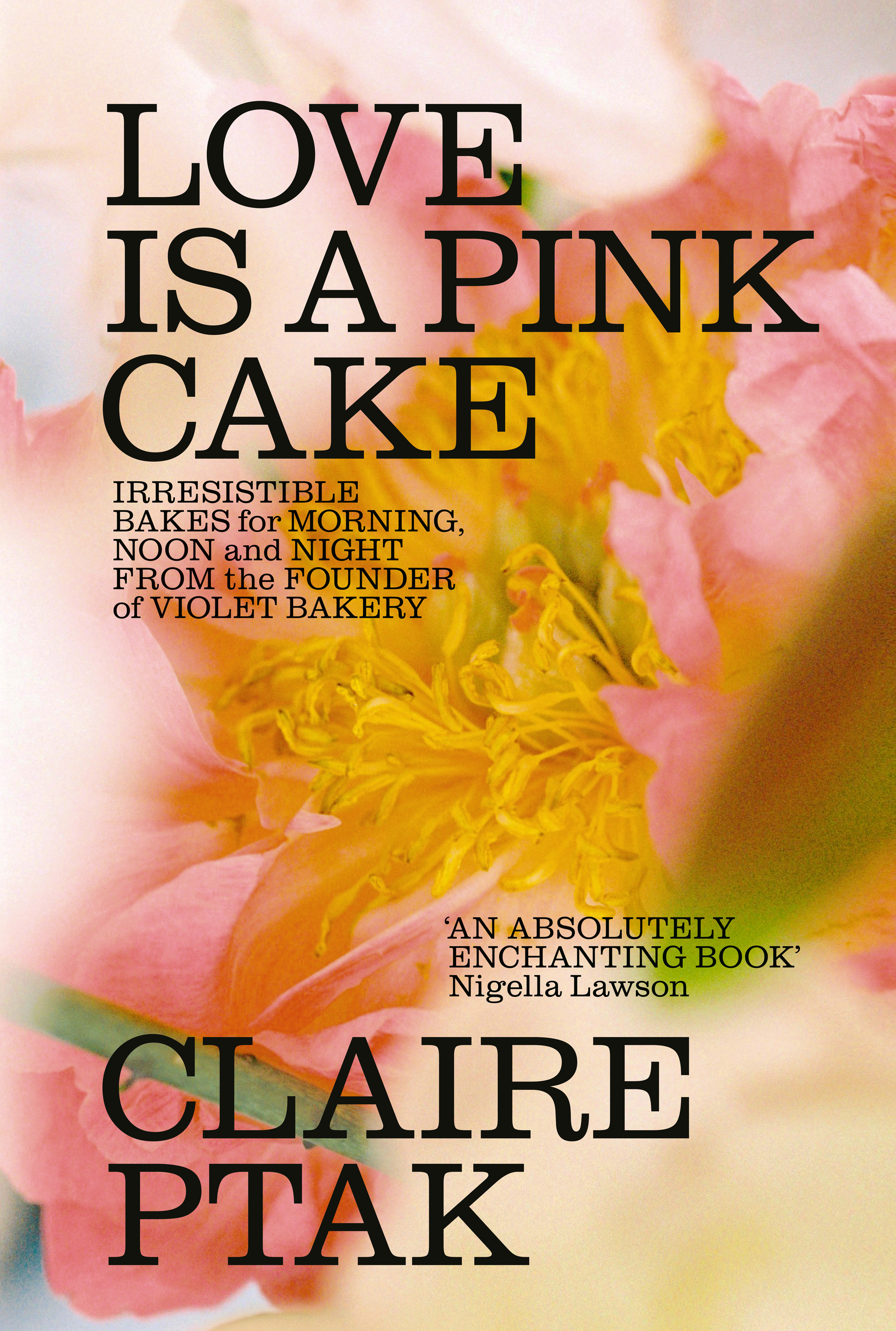 Love Is A Pink Cake by Claire Ptak is published by Square Peg, priced £27. Photography by Maren Caruso and Pia Riverola. Available now.