Gennaro Contaldo's split broad bean mash with greens
"This simple but highly nutritious dish originates from rural Puglia where two main ingredients – fava beans and wild chicory – are widely available," explains Gennaro Contaldo.
With just a few other ingredients, it's healthy and budget-friendly.
You can buy dandelion or puntarelle from greengrocers, pick your own, or use long-stem broccoli instead.
Fave e cicoria
Ingredients:
(Serves 4-6)
400g dried split broad beans, soaked overnight in plenty of cold water
4 bay leaves
5 garlic cloves, lightly crushed and left whole
4tbsp extra virgin olive oil, plus extra for drizzling
600g dandelion or puntarelle (gross weight)
Sea salt and freshly ground black pepper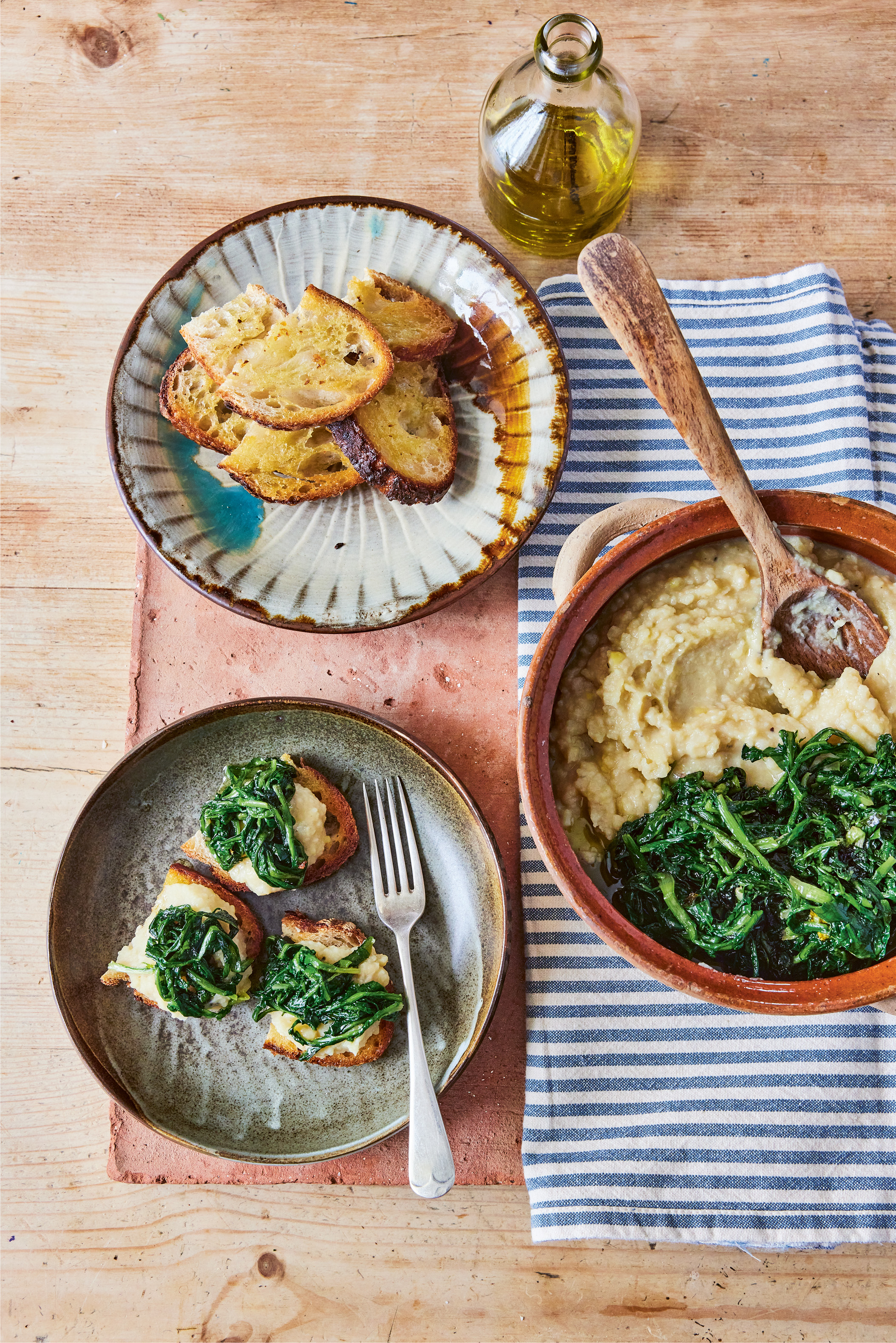 Method:
1. Drain and rinse the soaked broad beans. Place them in a saucepan, cover with plenty of fresh cold water, add the bay leaves and three garlic cloves, then bring to the boil and cook, partially covered, over a medium heat for about 45 minutes, until the beans are cooked through and tender.
2. Remove from the heat, discard the bay leaves and garlic, then blend the beans until smooth using a handheld stick blender. Season to taste with salt and pepper. Set aside.
3. Remove the leaves from the dandelion (and the heart if using puntarelle) and save the roots to make a salad. Take the leaves and blanch them in a pan of boiling water for a couple of minutes until tender. Drain well.
4. Heat the olive oil in a large frying pan, add the remaining two garlic cloves and sweat for a minute. Add the greens and stir-fry over a medium-to-high heat for two to three minutes, then season with salt and pepper.
5. Heat through the blended beans mixture, remove the whole garlic gloves and then serve with the greens, drizzled with a little olive oil.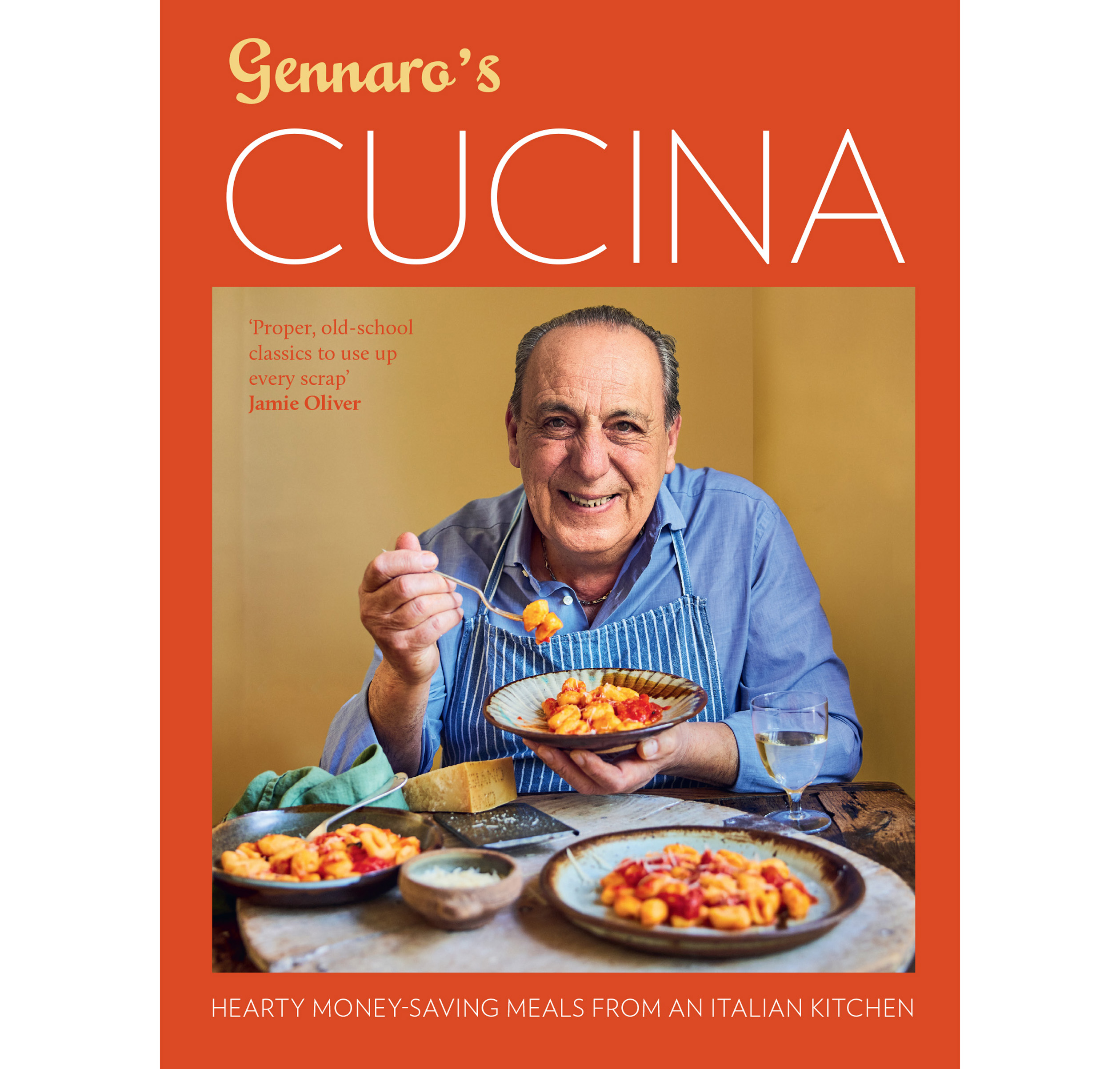 Gennaro's Cucina: Hearty Money-Saving Meals From An Italian Kitchen by Gennaro Contaldo is published by Pavilion Books, priced £25. Photography by David Loftus. Available now.