Gennaro Contaldo's breadcrumb and Parmesan pasta
"Originating in Emilia Romagna, this type of pasta consists of leftover stale bread, which is made into breadcrumbs enriched with egg and grated Parmesan," says Gennaro Contaldo.
Traditionally, a simple tool known as 'fer' is used to make the passatelli, but a potato ricer also does the job.
"This 'poor man's pasta' is traditionally served in a chicken stock, but it can also be cooked in a beef or vegetable stock, or cooked and served as it is with a sauce," he says.
Passatelli in brodo
Ingredients:
(Serves 4)
100g stale breadcrumbs
100g grated Parmesan cheese, plus extra to serve
2 eggs
2 pinches of grated nutmeg
Zest of ½ lemon
Plain flour, for dusting
1L chicken stock
Sea salt and freshly ground black pepper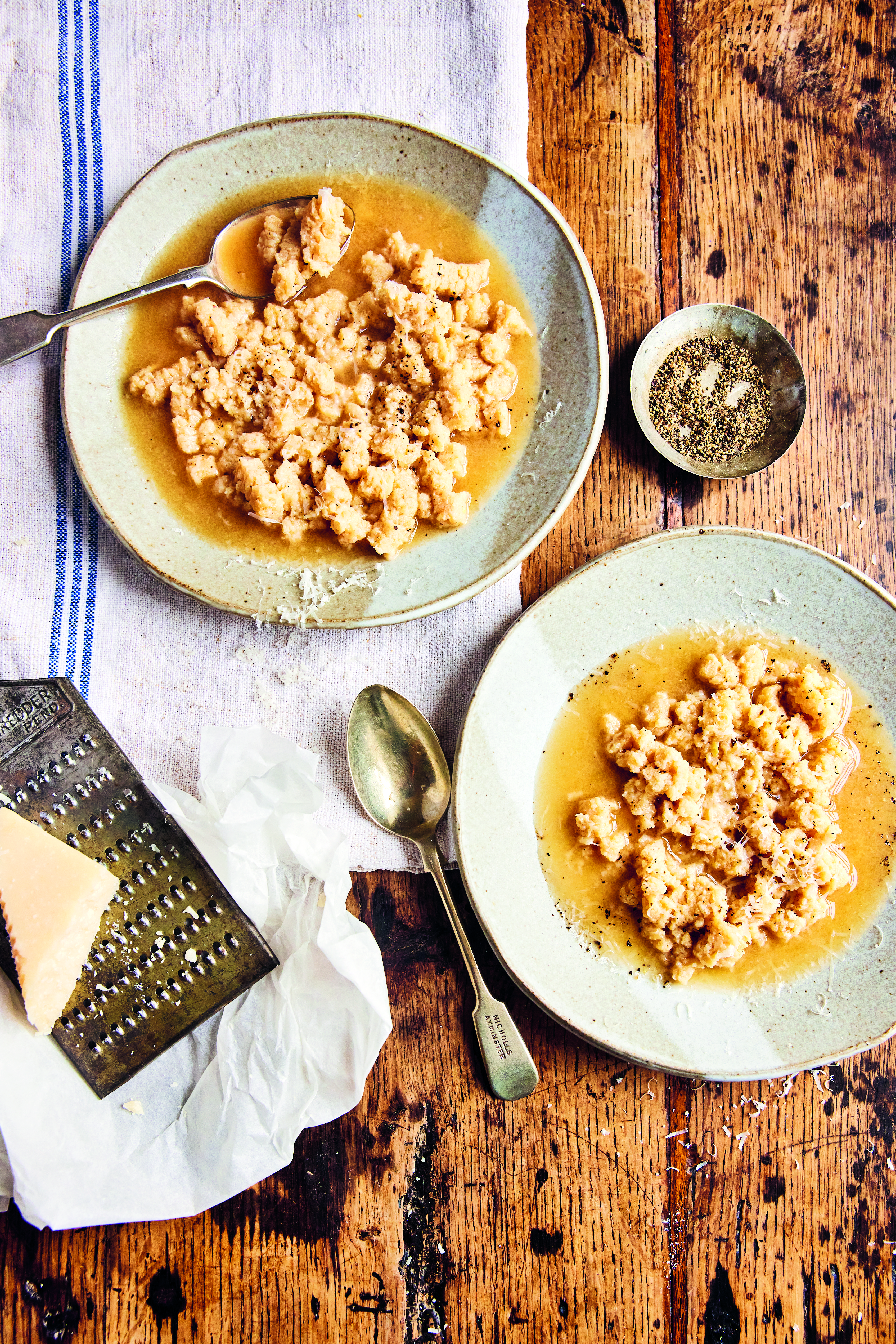 Method:
1. Combine all the ingredients (except the flour for dusting and the chicken stock), including a little salt, in a bowl and mix well until you obtain a dough-like consistency. Form into a ball, wrap in clingfilm and leave to rest at room temperature for at least one hour.
2. Remove the clingfilm, then take about a quarter of the dough and press it through a potato ricer with large holes, cutting it off with a small sharp knife when it is about five to six centimetres in length. You may get varying lengths and that's fine. Place them on a lightly floured board, taking care not to break them.
3. Repeat with the rest of the dough, a quarter at a time.
4. In the meantime, bring the chicken stock to the boil in a large saucepan, then drop in all the passatelli and cook until they rise up to the surface. Remove from the heat and divide the mixture between four individual bowls. Serve with a little black pepper and a sprinkling of grated Parmesan.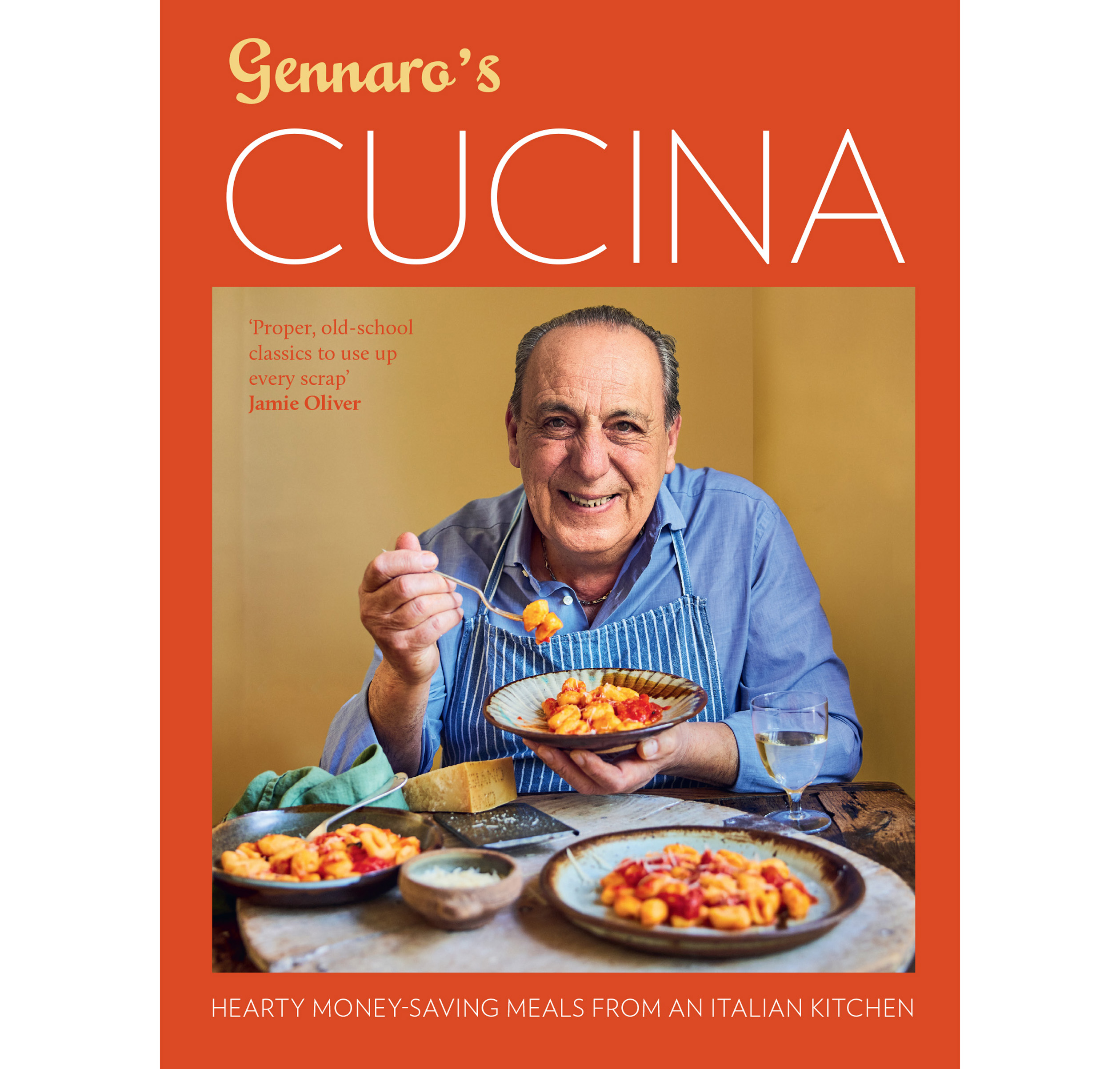 Gennaro's Cucina: Hearty Money-Saving Meals From An Italian Kitchen by Gennaro Contaldo is published by Pavilion Books, priced £25. Photography by David Loftus. Available now.