Gennaro Contaldo: If people learnt to cook they'd save so much money
Gennaro Contaldo puts a bowl of penne in front of me. "Eat! Enjoy it!" he says. It's 10am, but you don't turn down pasta at a famed Italian chef's house – no matter what time it is.
He made it from bits and pieces he found in his kitchen yesterday: Parmesan rind, carrot, a chunk of guanciale (cured meat), a jar of chickpeas, one shallot, celery, a single potato, some romaine lettuce – cooked down for 45 minutes with stock and served with a scoop of starchy pasta water and a glug of olive oil from the enormous vat sitting on his outdoor kitchen worktop. Very simple, very tasty.
The 74-year-old – known affectionately as Jamie Oliver's 'London dad' (he taught him everything he knows about Italian cooking) says he throws "nothing" away, adding it doesn't just annoy him when people waste food, "It really upsets me".
And not only for environmental reasons. In a cost-of-living crisis, throwing any food away is literally money in the bin. Knowing what you can do with leftovers is the key to cutting your food bill, Contaldo believes.
"If [people] knew how to cook, they would save at least half – at least! I really, really press everyone to learn how to cook because once you've learned how to cook, you can go around and use whatever you find in the house."
Classic, Italian cooking, at its very heart, is cost-effective. The basis of many of the most famous dishes is known as 'cucina povera' – literally translating to 'poor kitchen' or 'poor cooking' – "Because there was not much, whatever you had you cooked in many different ways and nothing used to be thrown away." This is reflected in his latest cookbook, Gennaro's Cucina, which focuses on hearty, money-saving meals.
For Contaldo, cucina povera is "proper Italian cooking: few ingredients, maximum flavour". And in that vein, "It's not 'poor', actually it means rich in a way".
If you're trying to save money in the current climate, Italian food makes perfect sense. Pasta is the ideal vessel for odds and ends languishing in your fridge. "If you go to a restaurant to buy fresh tomato pasta, it costs £11 or £12. From the market one bowl [of tomatoes] is £1 because they're off the vine and they're very good," he says.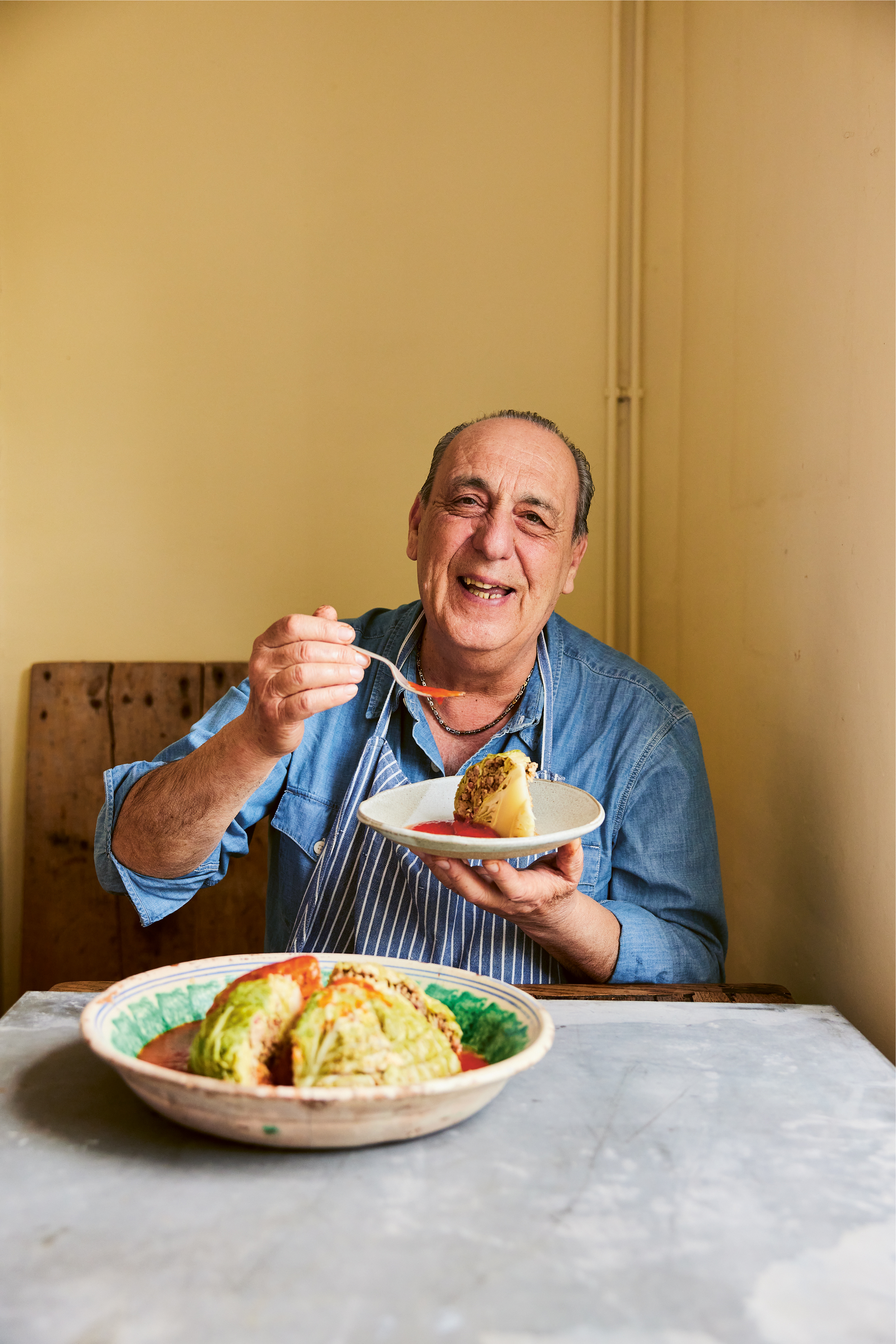 "People spend so much money on takeaway when you can actually do it yourself. Tomatoes, I can do in five minutes, I do a beautiful sauce. Cook them with a little bit of olive oil, a crush of garlic, a little bit of chilli, a little bit of water, boil the pasta at the same time, throw in the starch – if you've got some breadcrumbs, throw them on top."
In the Contaldo household in Walthamstow, east London, where bunches of tomatoes hang from hooks around his kitchen/diner ("They become very sweet and last at least a month"), a meal will last several days. People chuck away leftovers far too soon, he says.
"If you do roast chicken, do you know how much stuff you have left? Remove a bit of meat, chop it up and do some kind of ravioli, boil it, then serve it with the same gravy as you had for roast chicken.
"Then, when you think you can't do anymore – get that chicken, celery, carrots, carcass, put it in water, boil it, you get lovely chicken stock."
Beans, lentils, chickpeas and bread all play an important part in this way of cooking too. From passatelli in brodo (breadcrumb and Parmesan pasta) to acquasale (bread salad) and even padding out beef meatballs – or mondeghili – with stale bread to make the mixture stretch.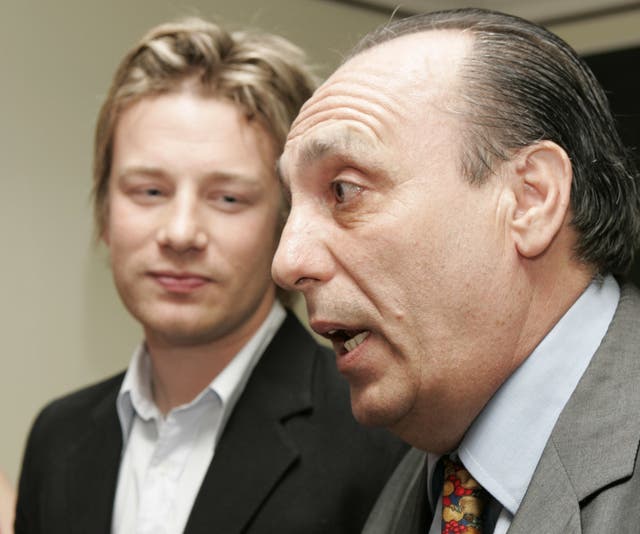 "And I hate expiry dates, just smell it, look at it – there's nothing wrong with it except when it's rotting. Even if you've got some milk left, when it goes sour you've got lovely ricotta."
He won't touch out of season fruit and veg flown thousands of miles to give us year-long supermarket produce. "Cherries are everywhere at the moment – when I see them in a shop, I won't even taste it," he says.
Contaldo, who moved to the UK in his early 20s, grew up in the village of Minori on the Amalfi coast – "The sea was my swimming pool and the mountains were my back garden" – and fondly remembers artichoke season in January to mid-spring.
"Everybody uses them, we enjoyed making it in many different ways. And then when the season is finished… Something else comes to the market. We remember those beautiful days when we sat altogether [eating artichoke] but when it's finished, we leave it, we forget about it, we wait for the next season – and look forward to it."
Contaldo's family's business was selling linen, but food was intertwined with all aspects of life. "We had to go around up the hills and mountains to collect money, because not everyone paid you. Many times, instead of taking money, you take a live chicken, a goat, salami, cheese, fruit, in exchange," he remembers, laughing.
Almost everyone kept chickens, pigs or cattle and sold their produce. "We were always talking about food: 'What are you eating?', 'My mum cooked this'. 'My mum is better than yours'."
He learned to cook himself because, simply, everyone did. "Inside my house papa wanted to cook, grandfather wanted to cook, my grandma would cook, my mama would cook, my sister was taught by my grandma.
"There was no information, not many people wrote recipes down – I, myself, have a recipe book here," he says, tapping his head.
"The Italians are very proud of whatever they're making, they express themselves through food. You see them at the table, 'Try this', 'Try that', they love feeding you."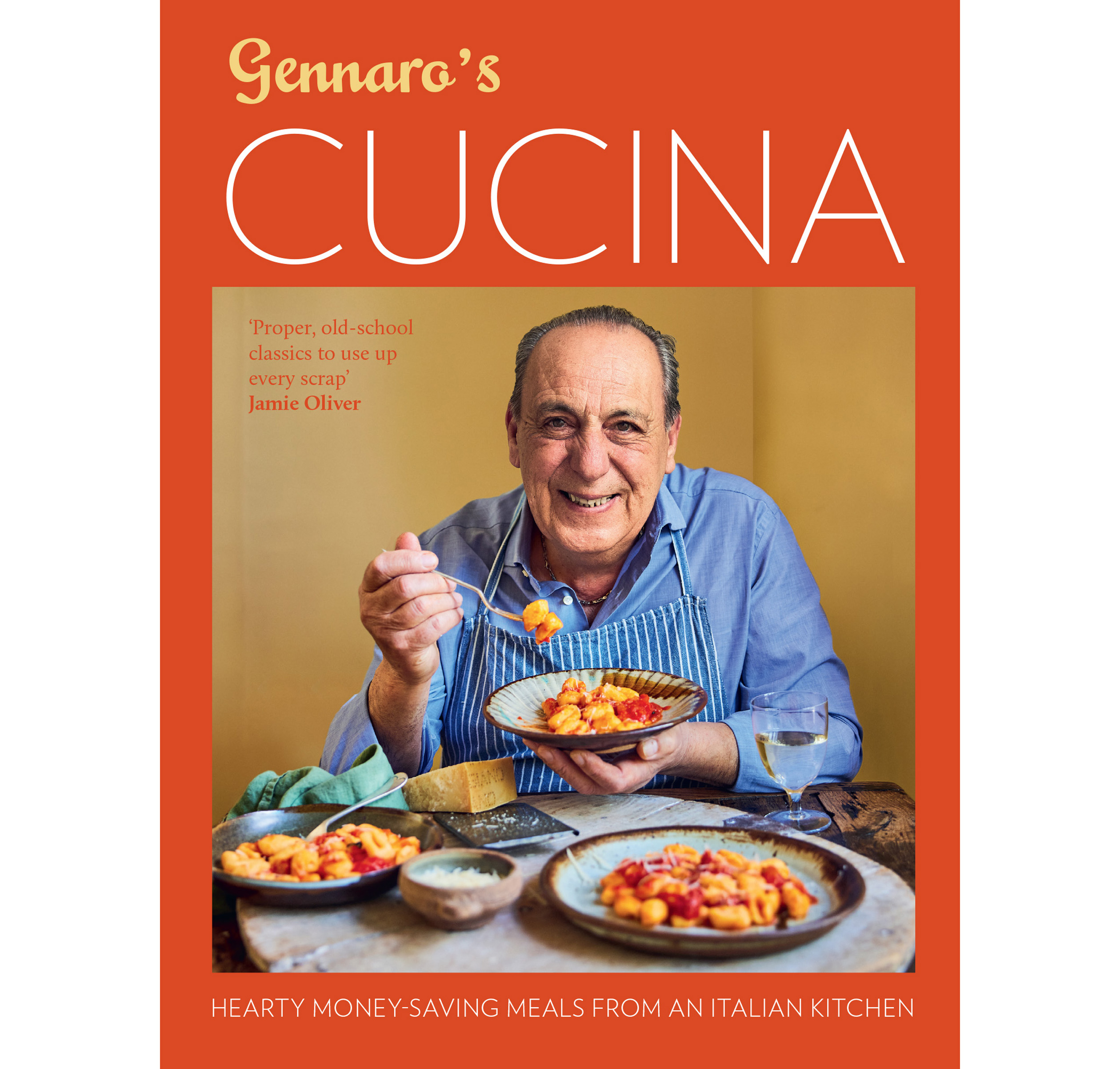 Gennaro's Cucina: Hearty Money-Saving Meals From An Italian Kitchen by Gennaro Contaldo is published by Pavilion Books, priced £25. Photography by David Loftus. Available now.