5 must-have bag trends for autumn
When it comes to new season must-haves, a handbag is right up there.
An easy style update without the fear of making a fashion disaster, whether you go designer or high street, you know you can bank on a bag being the one thing that's going to look good – and boost your mood.
And for a need-to-know, this season is particularly polished with ladylike top-handle bags to show off your nail art, reds to fire-up winter whites, double denim and black wardrobe essentials, silver silhouettes, and the oh-so larger-than-life XL tote.
"While burgundy and deep autumnal reds are always apt for A/W, we predict that bold, fiery reds will be a handbag staple this season," says Nia Davis, design manager at handbag and accessory brand, Fiorelli.
"With many of us turning to darker palettes to match the weather, a pop of bright red is a great way to break up dark outfits and make a statement."
Moreover, designers are offering up moc-croc prints, supersized bags with enough space to carry all your hardware, and more.
"Finally, bags are getting more practical and we're seeing customers trade into larger bags again, especially totes," opines Zoe Donovan, digital & marketing director, LK Bennett.
"They are perfect for every day, and you can fit your evening bag in there for those day-to-night situations."
"And secondly, like all fashion magpies, we've fallen for all things metallic, in bags, shoes and clothing!" adds Donovan.
Here's our pick of the pieces to see you through all of the above, and proffer style with substance…
1. Red
From practical, crossbody styles to slick, soft pouches, red is never too hot to handle.
And the beauty of a red bag is that you can team it with a striking slick of lipstick in the same shade, to add a little bit of drama to those dark, autumnal evenings. Think matchy-matchy for a quick wardrobe and beauty fix.
The Drop Women's Avalon Small Tote Bag, £32.90, Amazon.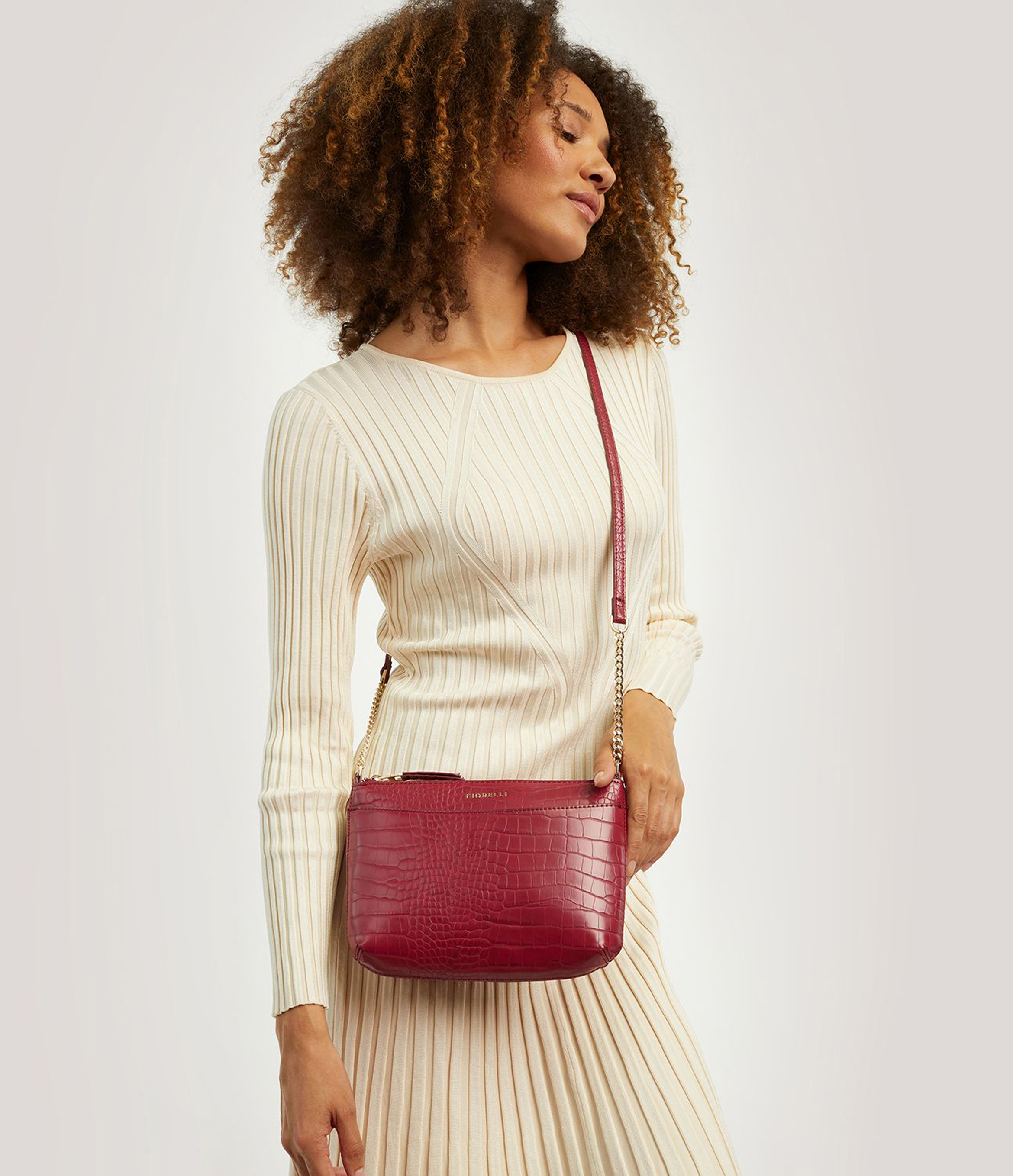 Astrid Crossbody Red Croc, £59, Fiorelli.
2. Silver
What's not to love about something snazzy and sparkly, that's both sophisticated and sexy?
This season, silver bags have been reimagined for day and evening; what's more, you can always pair two together… think a slim, silver crossbody for your phone and a squishy clutch for keys and other essentials, to style up staples such as classic knitwear.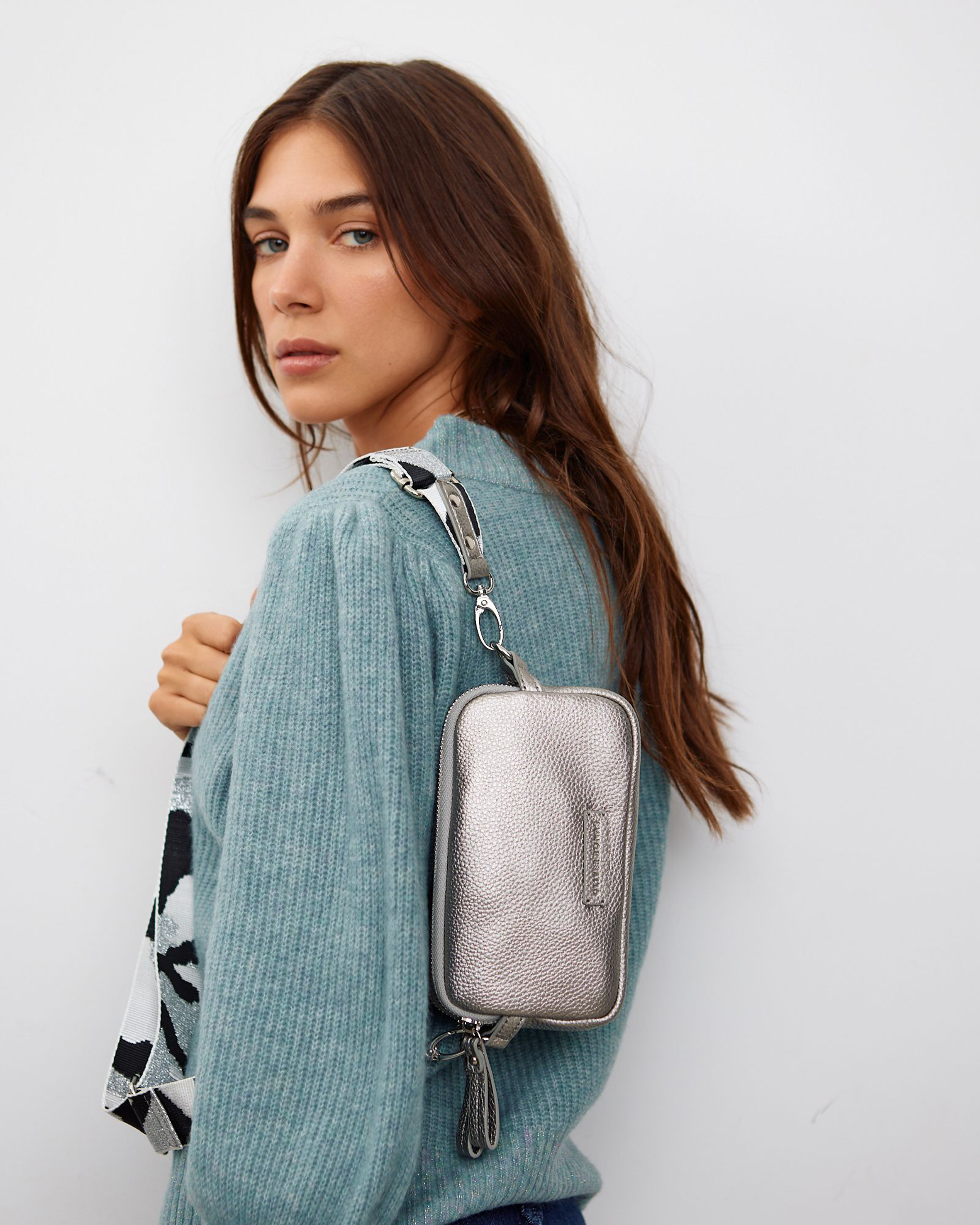 Naha Animal Strap Silver Crossbody Bag, £42, Oliver Bonas.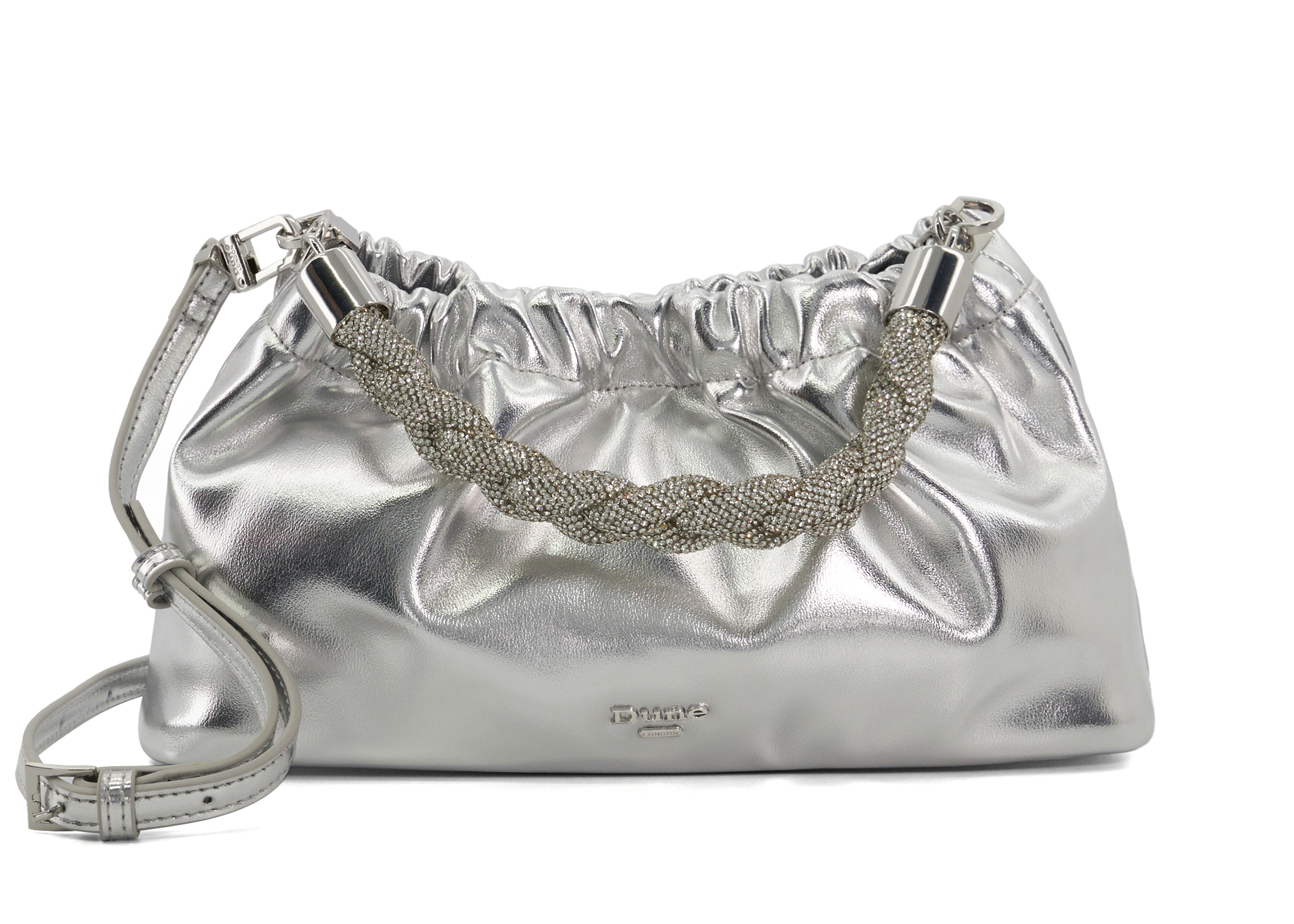 Bonanza – Silver Diamante-Plait Metallic Clutch Bag, £95, Dune.
3. Top-handle
There may be a removable strap or handy chain tucked inside, but it's all about reaching for a top-handle this season.
At first glance, it's prim and proper, but a handle has its many virtues. Not only can they be placed on your wrist, leaving you hands-free for more shopping sprees, but they also look expensive. Beyond black, gold is a go-to ahead of the party season, while sugary shades channel a girly aesthetic.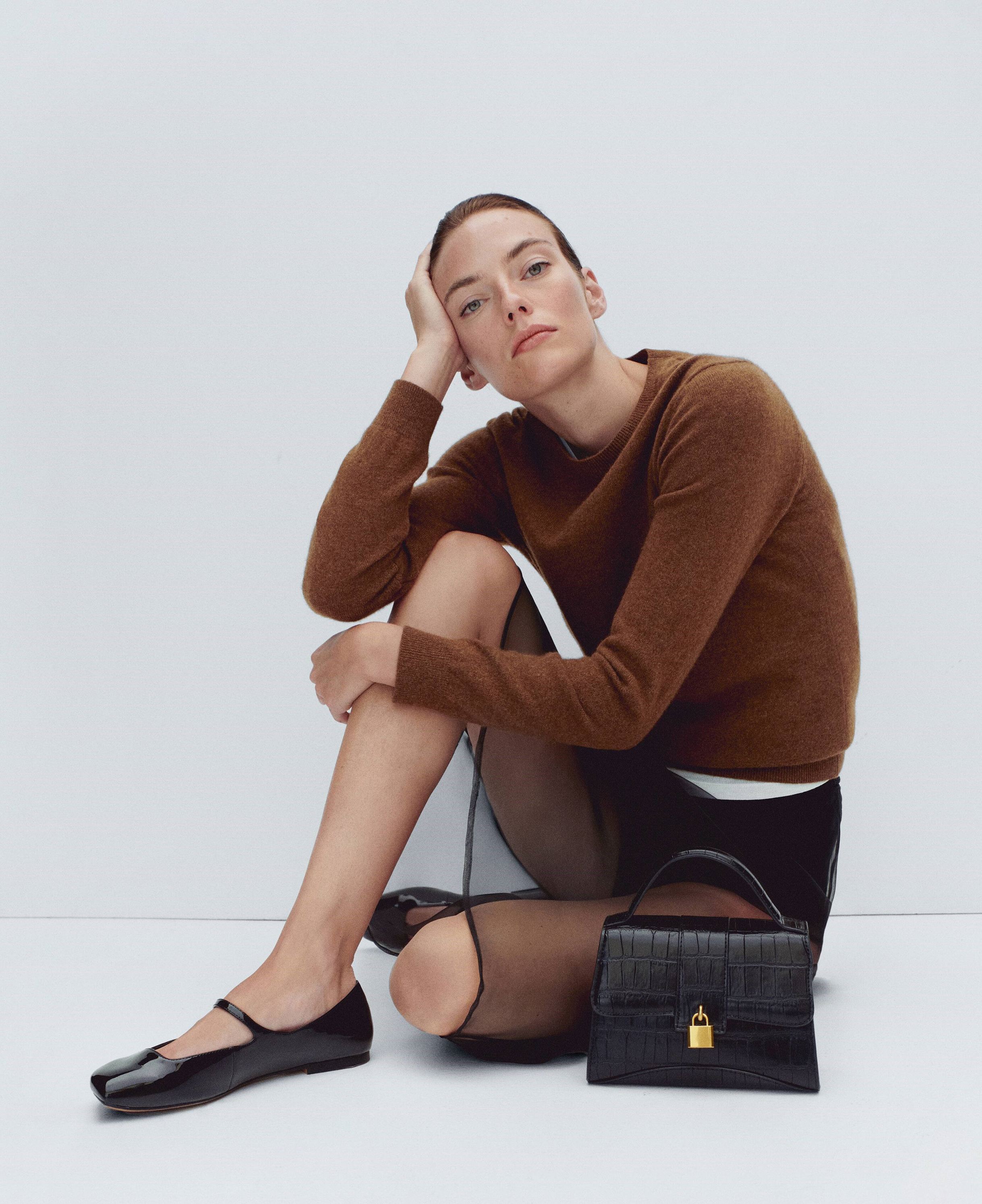 Coco-effect chain bag, £29.99, Mango.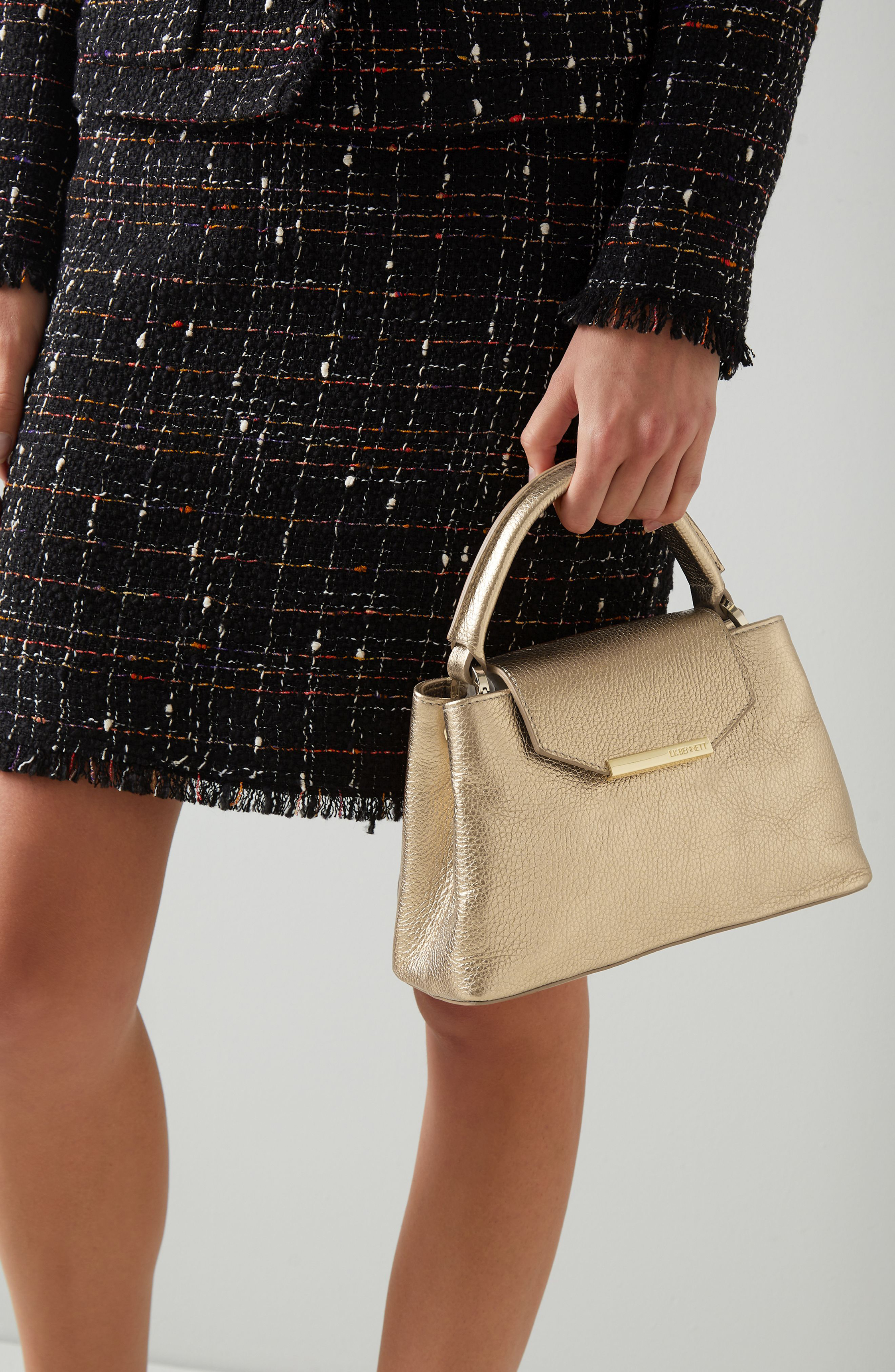 Mini Harbour Gold Leather Trapeze Tote Bag, £299, LK Bennett.
4. Moc-croc print
The surprise hit of the season, moc-croc is a chic option – and the easiest way to buy into a designer brand when eyeing up their luxe accessories.
Marrying form with function, these croc-effect handbags are having a fashion moment. As Davis puts it: "From old-money aesthetic with tan croc, to a gothcore take with black crocodile, this print can be played with to suit your personal style."
Making moc-croc handbags the perfect option if you're looking for a timeless classic for your collection.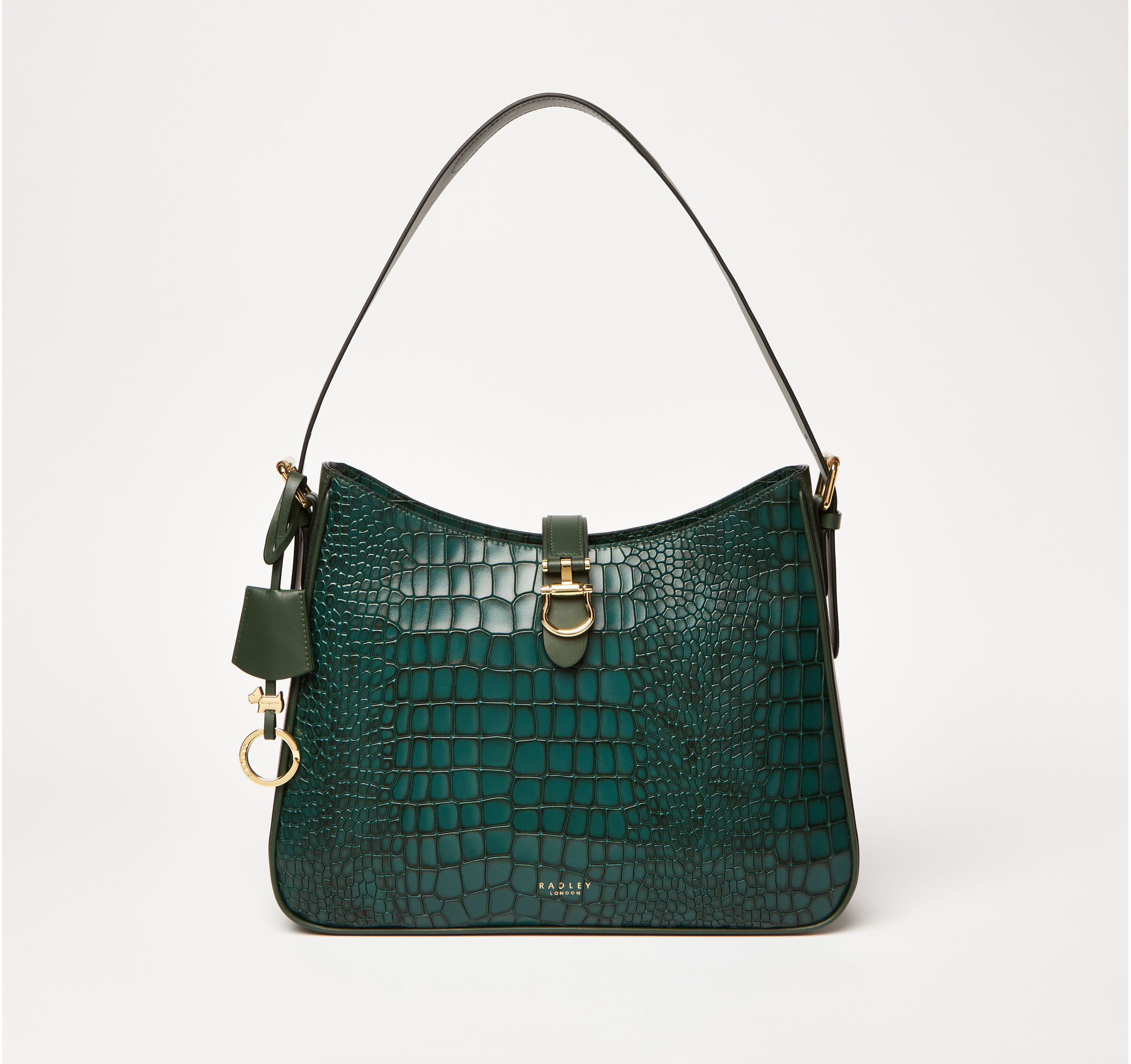 Linden Gardens – Faux Croc Large Zip-Top Shoulder, Dragon, £259, Radley.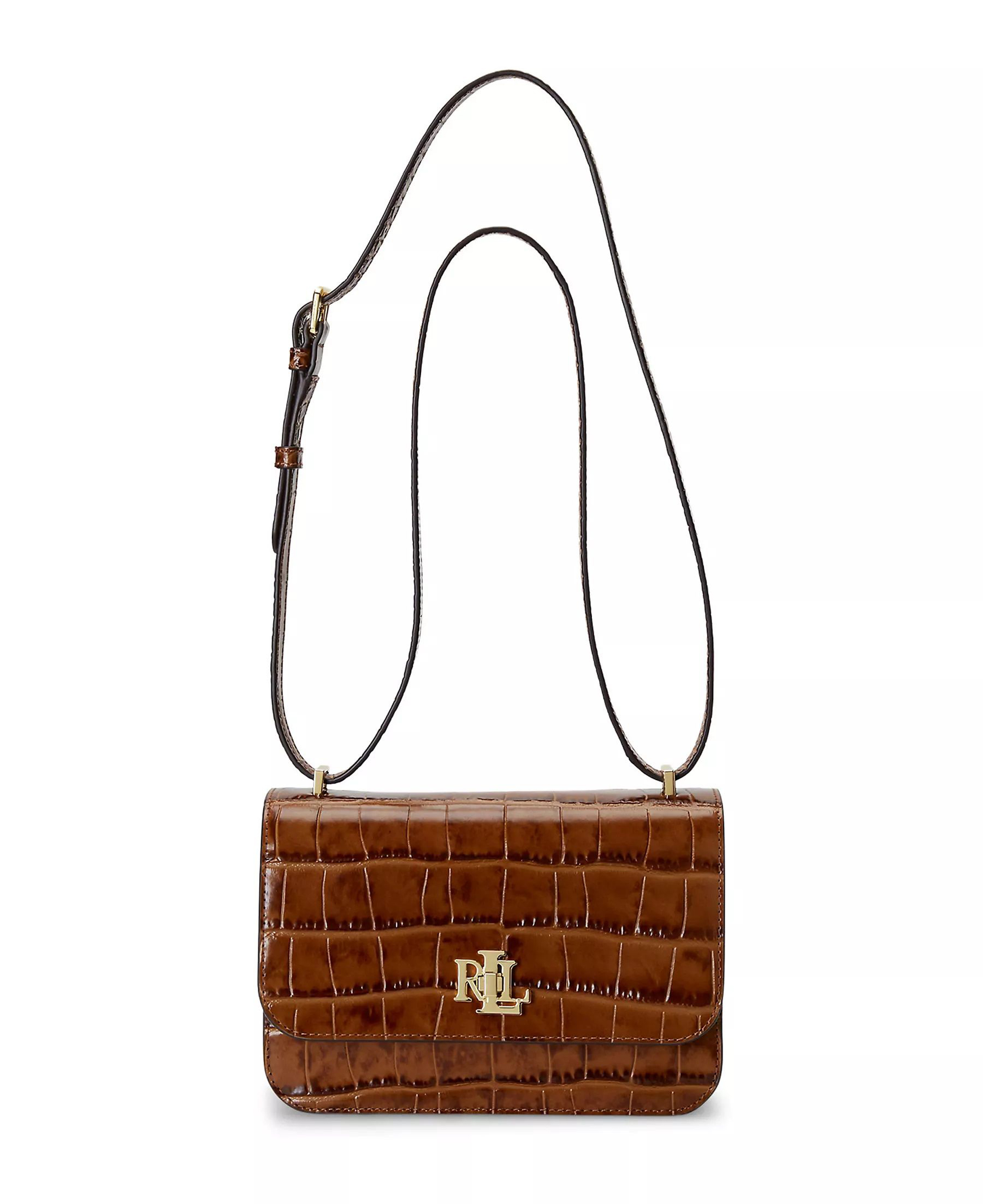 Lauren Ralph Lauren Sophee 22 Embossed Leather Shoulder Bag, Vintage Brown, £349, John Lewis.
5. Supersized tote
What's not to love about a handbag in XL? Proving we all love to chuck everything in and don't mind delving deep to find stuff, having room for all those extras is where it's at with these supersized totes.
Whether you go for over the shoulder option or scale up your handheld, the bigger the better, with the added bonus of being able to pop a smaller handbag inside.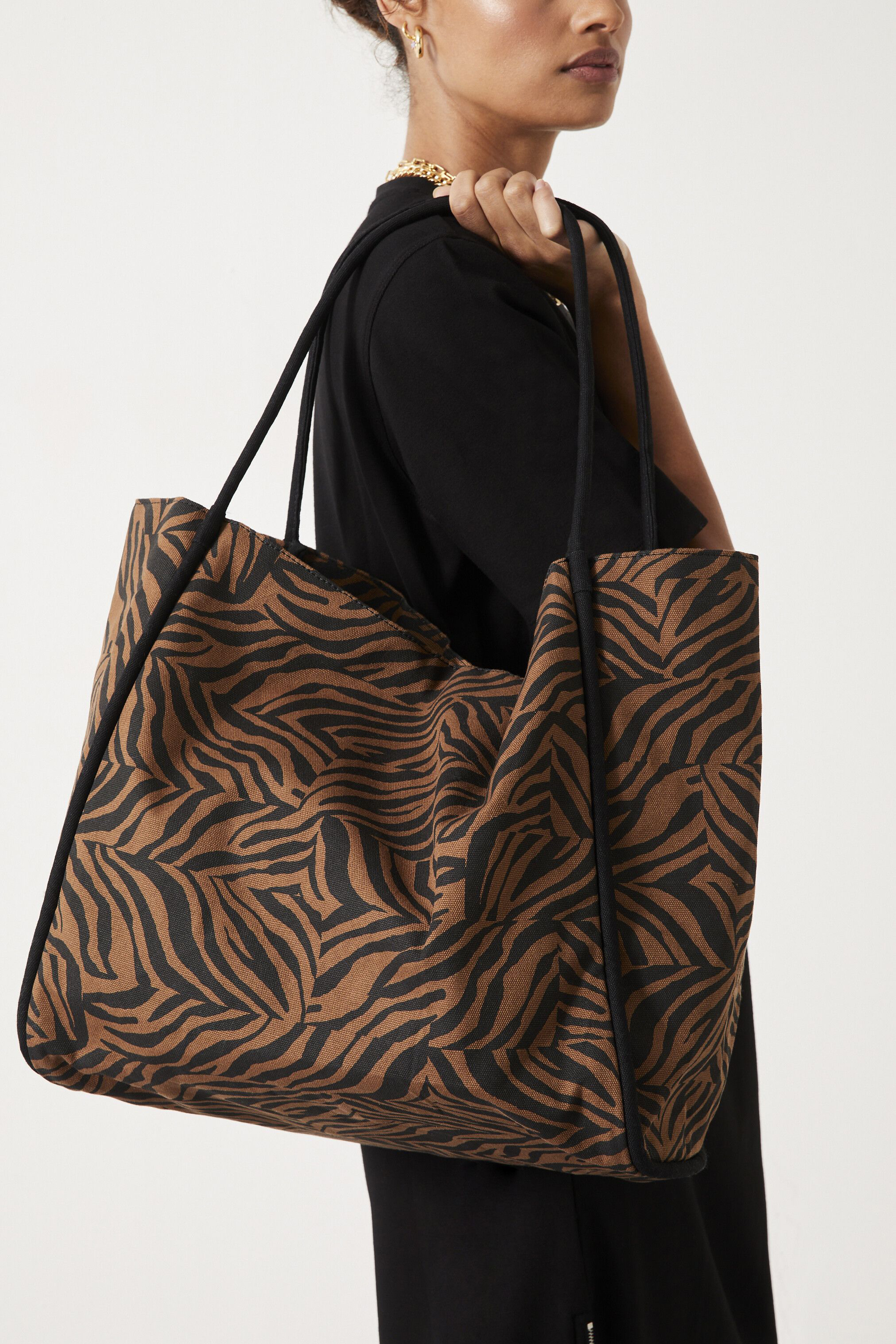 Vero Zebra Print Tote Bag, £55, Hush.
Gwen Grey And Cream Check Fabric Tote Bag, £269, LK Bennett.