Susanna Reid unveils dramatic bob cut: This is how hair changes in midlife
Susanna Reid unveiled a major hair transformation on her return to hosting Good Morning Britain after the summer break.
The TV presenter, 52, swapped her usual long, brunette locks for a wavy, jaw-length bob with a touch of honey-blonde highlights.
Reid is the latest celeb to unveil a bob haircut recently, following stars such as model Hailey Bieber, American actors Mindy Kaling and Zendaya, and British singer and actor Lily Allen.
"I think it looks really good," says Edward James, celebrity hairdresser and owner of Edward James salons, who is keen to point out that bobs can suit women of any age.
"It's such a passe thing to say, 'You have to have long hair', or 'You have to have short hair'. I think it's really down to the individual preference and their personal style."
Tyler Moore, stylist at Live True London, agrees: "Bobs are really in trend right now, especially blunt cuts around this length. I love this look on Susanna – it highlights her jawline and gives a youthful effect."
Whether you're thinking of going in for the chop or want to keep your tresses long, here's what to know about looking after hair as you age…
How does hair change in midlife?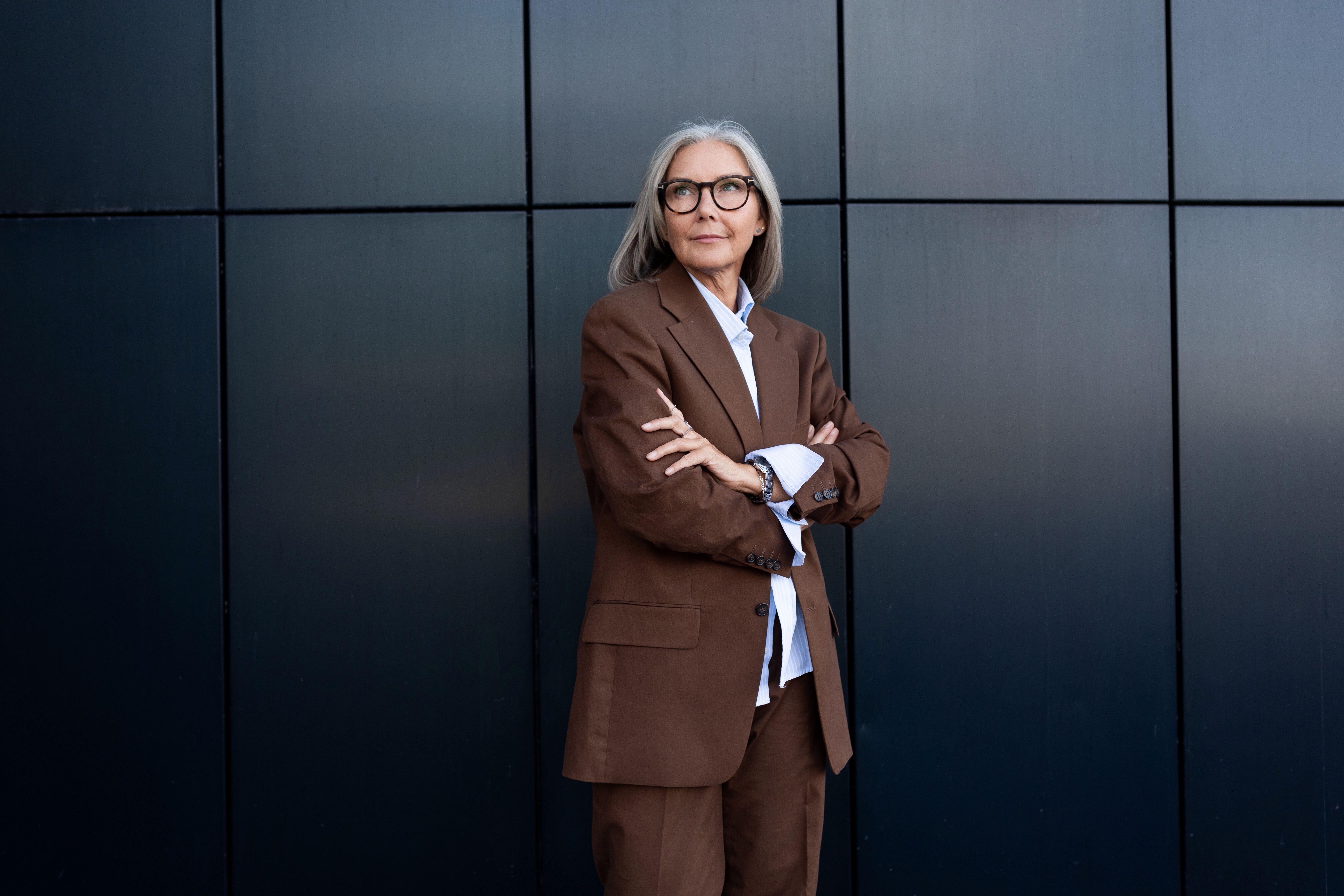 "The major way hair colour changes post-40 is by going grey," says Moore. "As your hair follicles make less melanin, the hair that begins to grow in is grey, and this will increase with age."
At the same time, hair can become more dry and you may notice thinning occurs in some areas.
"Oil production also stops, which is why the hair becomes more brittle and sometimes feels more wiry," says James.
"What I often find with my clients is they tend to start having perimenopausal or post-menopausal hair, where around the sides particularly and the fringe area starts to thin a little bit."
Some hair types can react differently, he adds: "I'll get clients who had previously very thick curly hair and then it's thin, and it tends to lose the definition in the curl as well."
How should you look after it?
There are several steps you can take to counteract the effects of ageing on your hair.
"In the UK, we've got very hard water which tends to leave the hair feeling more dry, so I certainly would recommend getting a water softener showerhead," says James.
He also advises giving your scalp some TLC: "It's important to stimulate the hair follicle as we get older as well. So using either massage [with your fingers] or a scalp brush. The scalp is really the source of healthy hair."
Moore says: "As your hair is also more prone to breakage and is drier, it's also worth paying extra attention to haircare if you choose to colour your hair, to make sure it stays healthy."
You might want to try a weekly two-part bonding treatment such as Olaplex, which works to restore broken bonds within the hair, making it stronger and shinier.
"Colouring your hair as it changes to become less dense, drier and begins to grey, can mean changing the way you colour," Moore continues.
"Certain toners are not made to achieve 100% grey coverage, meaning you might switch to a full head tint over a balayage."
What are the best hairstyles and colours for midlife?
There are no rules about what you shouldn't or shouldn't do with your hair as you get older, but chatting to your hairdresser is a good idea if you think you want to try something different.
"Your stylist should be reevaluating your hair pretty much every time you go in," says James.
"As clients are getting older it's really about looking at what suits their face right now, not what they've always stuck to."
When considering cut and length, he says: "It's more about the individual face shape and making the hair look as healthy as possible.
"Sometimes longer hair creates a lot more shadow around the neck and the chin, and I find my clients who are older tend to be paranoid about their neck or the jawline."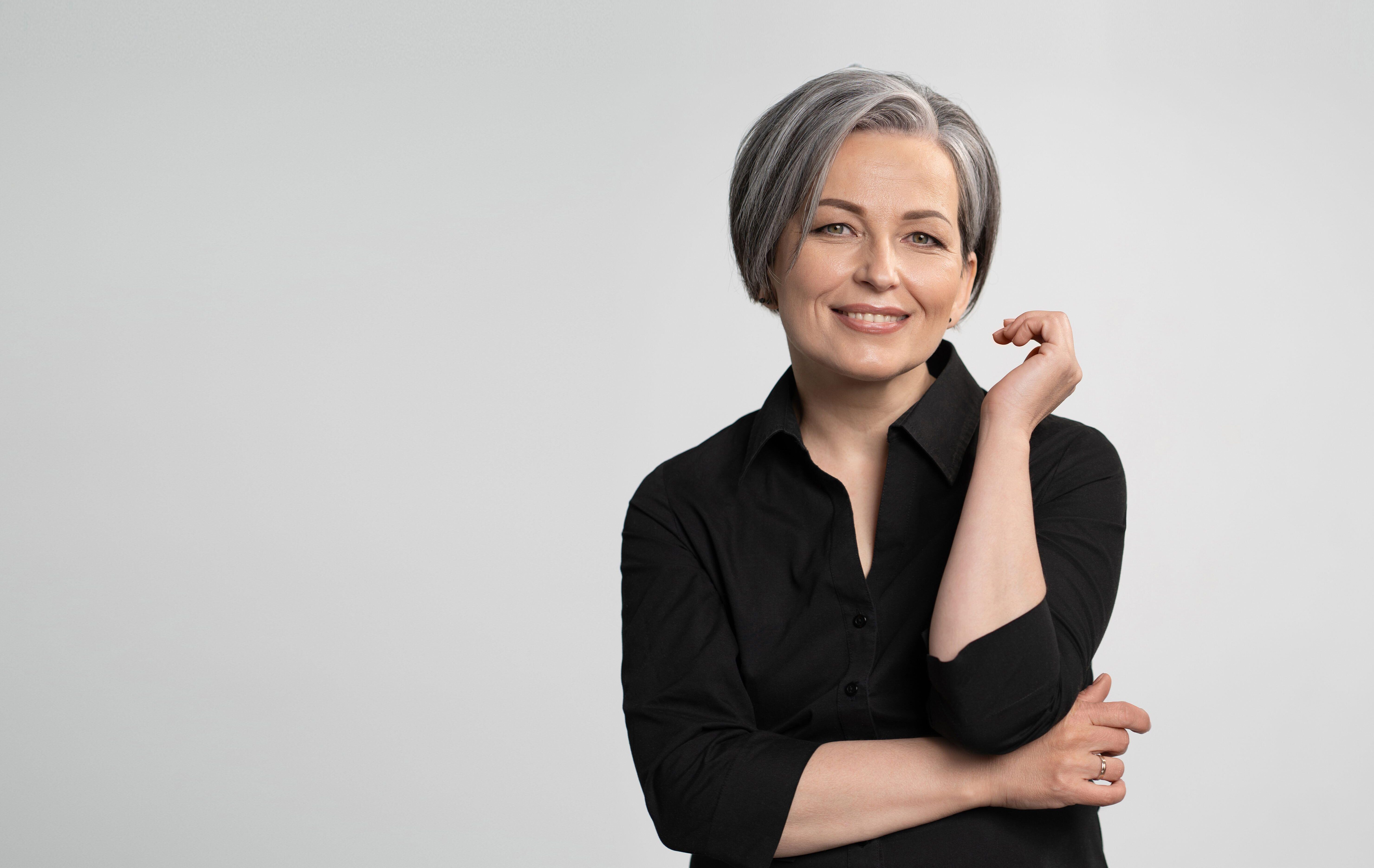 That's why bobs and shorter styles can be hugely flattering, he says: "Sometimes it's better just to open up the cut, take it a bit shorter."
Moore takes a similar approach when advising on colour.
"I would always recommend paying attention to your hair's needs as you go through your midlife, rather than adopting a new style," he says.
"Your hair may be less able to tolerate high-lifting bleach, and as your skin can lose some pigment, you may opt for warmer tones over cooler ones."