Is it unhygienic to share lip balm?
If a friend complained about having dry lips and asked to borrow your lip balm, what would you say?
Would you willingly hand over the plastic tube or little round pot, or would you be reluctant to share?
According to the Duke of Sussex's memoir, Spare, the Princess of Wales was faced with this exact dilemma, recalling the time his wife, the Duchess of Sussex, asked to borrow lip gloss.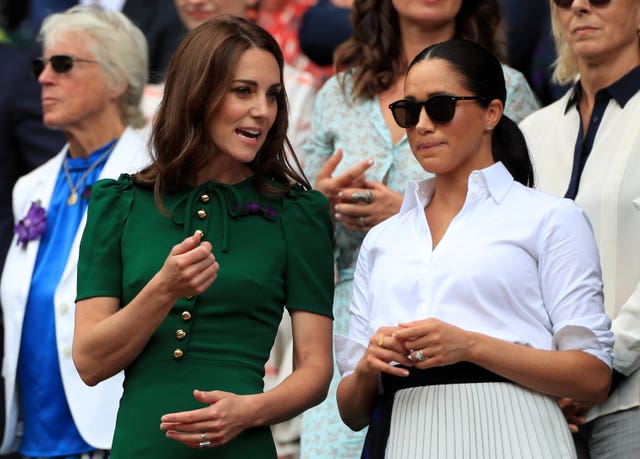 "Kate, taken aback, went into her handbag and reluctantly pulled out a small tube," he wrote in Spare.
"Meg squeezed some onto her finger and applied it to her lips. Kate grimaced."
In response to safety-conscious consumers, Glossier recently relaunched its bestselling Balm Dotcom (available in nine varieties, £11 each) with a no-touch applicator, after requests increased dramatically following the pandemic.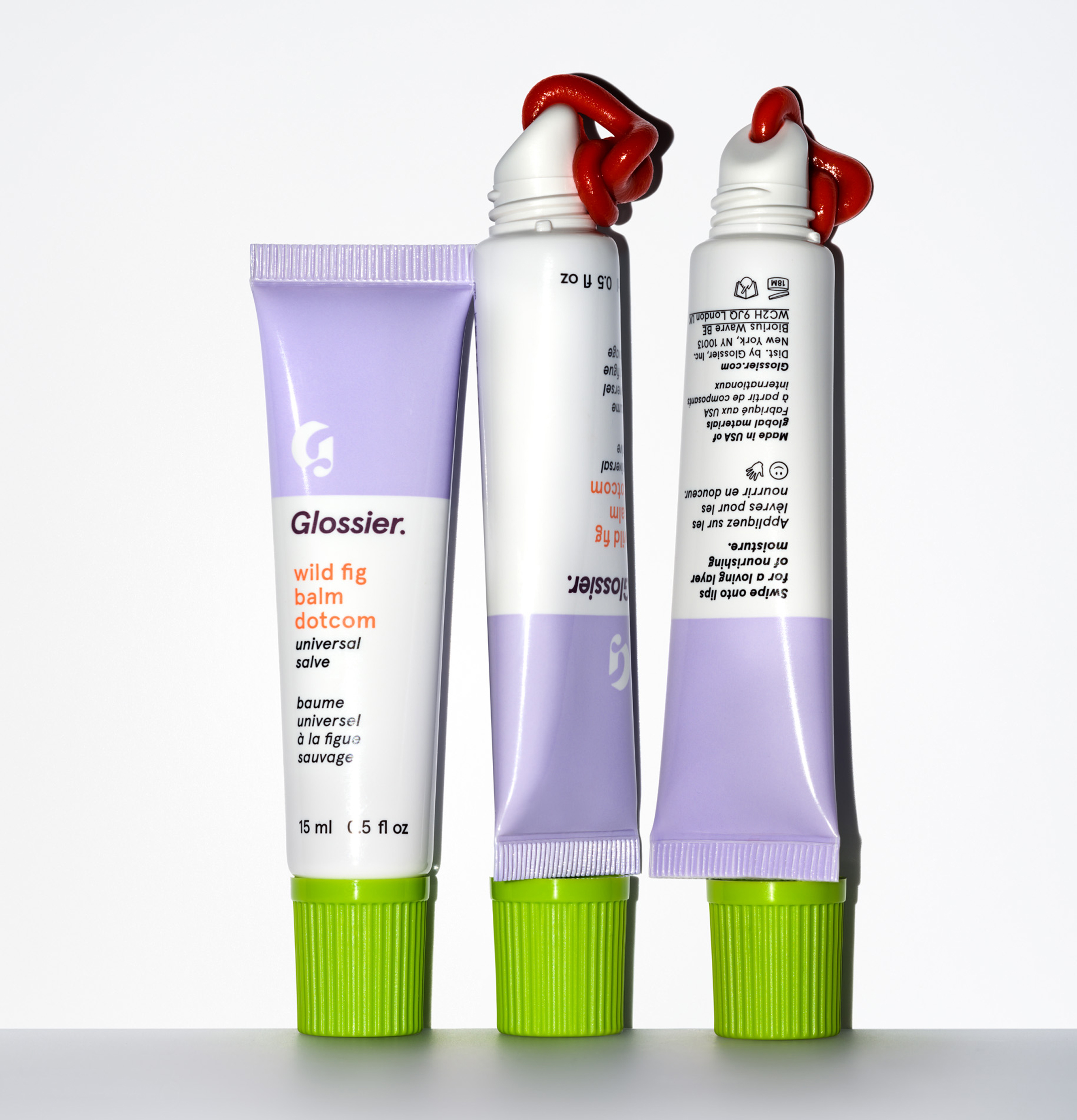 So could you catch Covid – or other illnesses – via a humble pot of lip balm?
We asked doctors to explain everything you need to know about lip balm hygiene…
What are the health risks of sharing lip balm?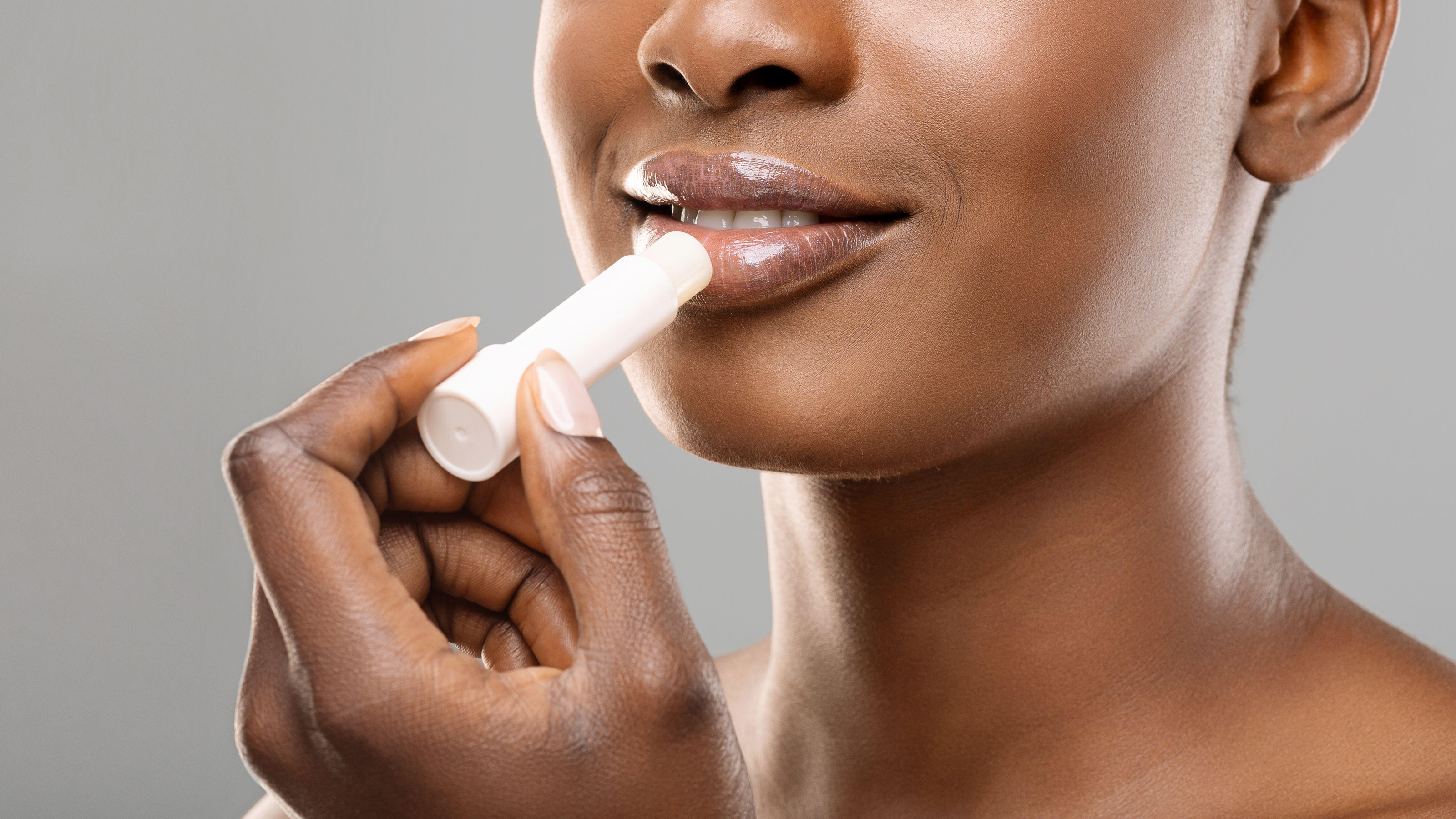 "Lip balms can be a hiding place for germs – bugs on your lips or fingers can be transferred to the lip balm and hide in the cap too," says Dr Thivi Maruthappu, consultant dermatologist and nutritionist from Cleveland Clinic London.
"Whilst most cold and flu bugs can only survive a couple of hours on a lip balm, other viruses such as the cold sore virus can stick around for longer."
Dr Miriam Adebibe, aesthetic doctor and co-founder of Victor & Garth, also highlights the risk of herpes simplex, the virus that causes cold sores.
She suggests this can become a danger "if you apply product from a tube or pot, as your finger will transmit viruses between the lips and the packaging.
"Ideally you want a no touch technique product that squeezes onto your own finger and is applied via your own finger, without any contact between skin and the tip."
Dr Sonakshi Khorana, aesthetic doctor and skincare expert for Faace, warns: "The risk of spreading the virus is lower if there isn't an active cold sore flare, but you may still be able to contract it.
"If it's with a finger from a tube, staph infections can also be spread this way."
Is it better if you wash your hands before using it?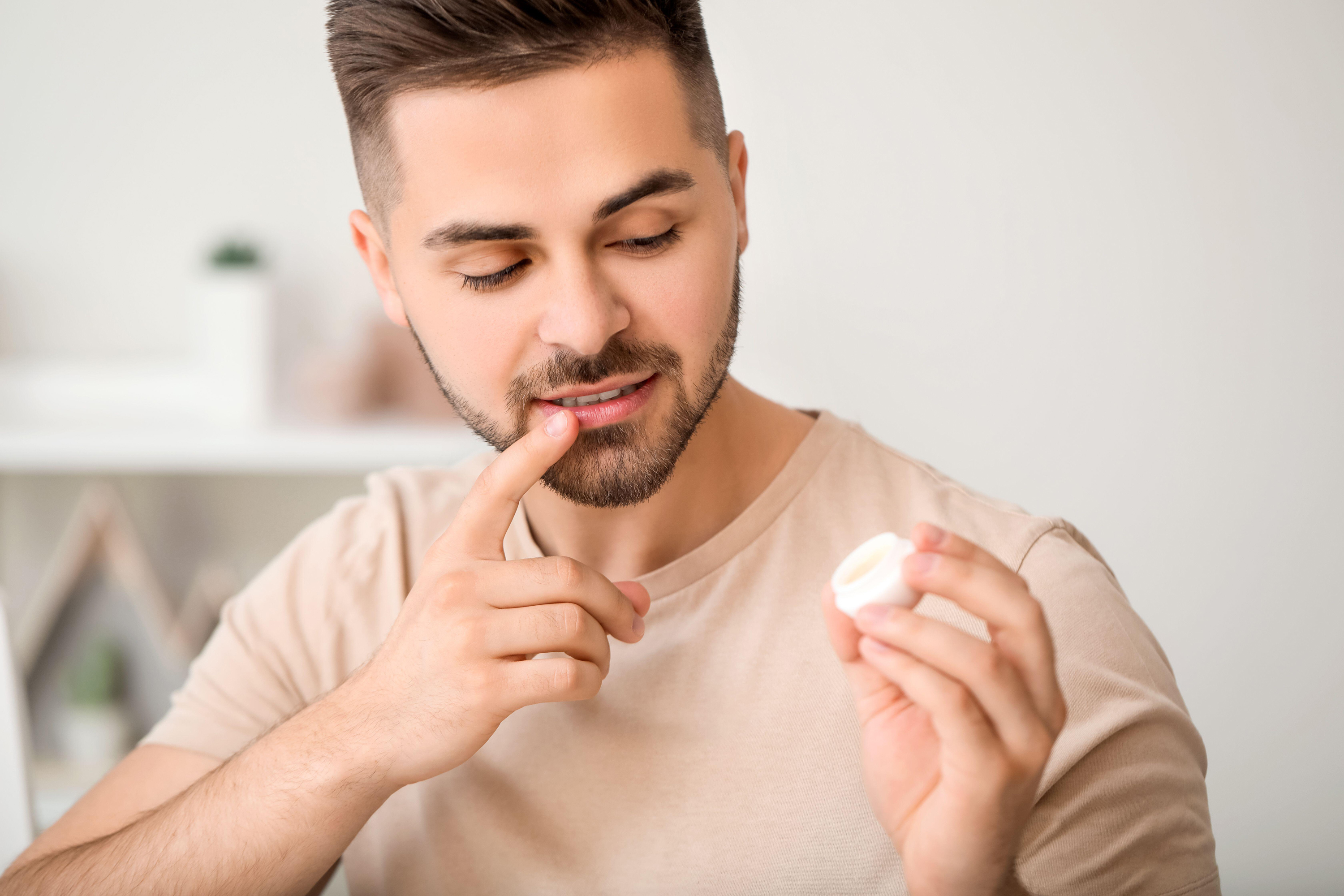 "Lip balm in a pot is the least hygienic type," Maruthappu suggests. "It's advisable to wash hands before using, but this doesn't mean sharing with friends."
If you really must use someone else's product, Khorana advises: "You must first clean the applicator and also wash your hands."
In the case of bullet lip balms, Adebibe says: "Make sure that you take a layer off with a clean tissue before using.
"This is by no means a foolproof method to hygiene, however, and won't prevent germs from spreading."
Is it safe for couples or people who live together to share?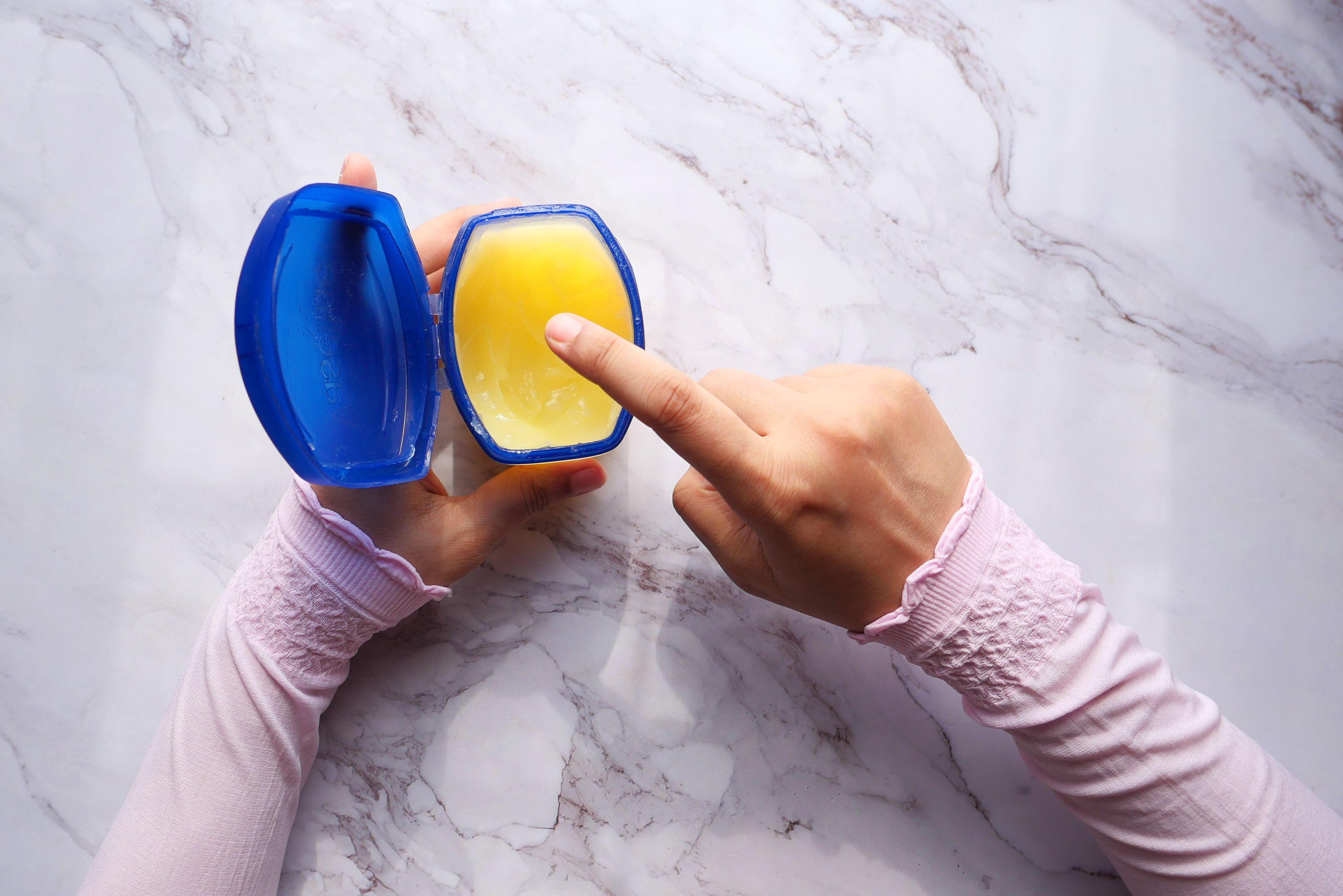 While it's often unavoidable for couples or housemates to prevent passing on germs, bacteria and viruses, it might be best to exercise caution when sharing products like lip balm.
"It's important to remember there's a lull in transmission time when it comes to viruses," Adebibe says.
"A loved one or someone you live with could have an impending illness, such as Covid, and be unaware or asymptomatic. Try to use and maintain your own arsenal of products, including lip balm."
When should you throw away a used lip balm?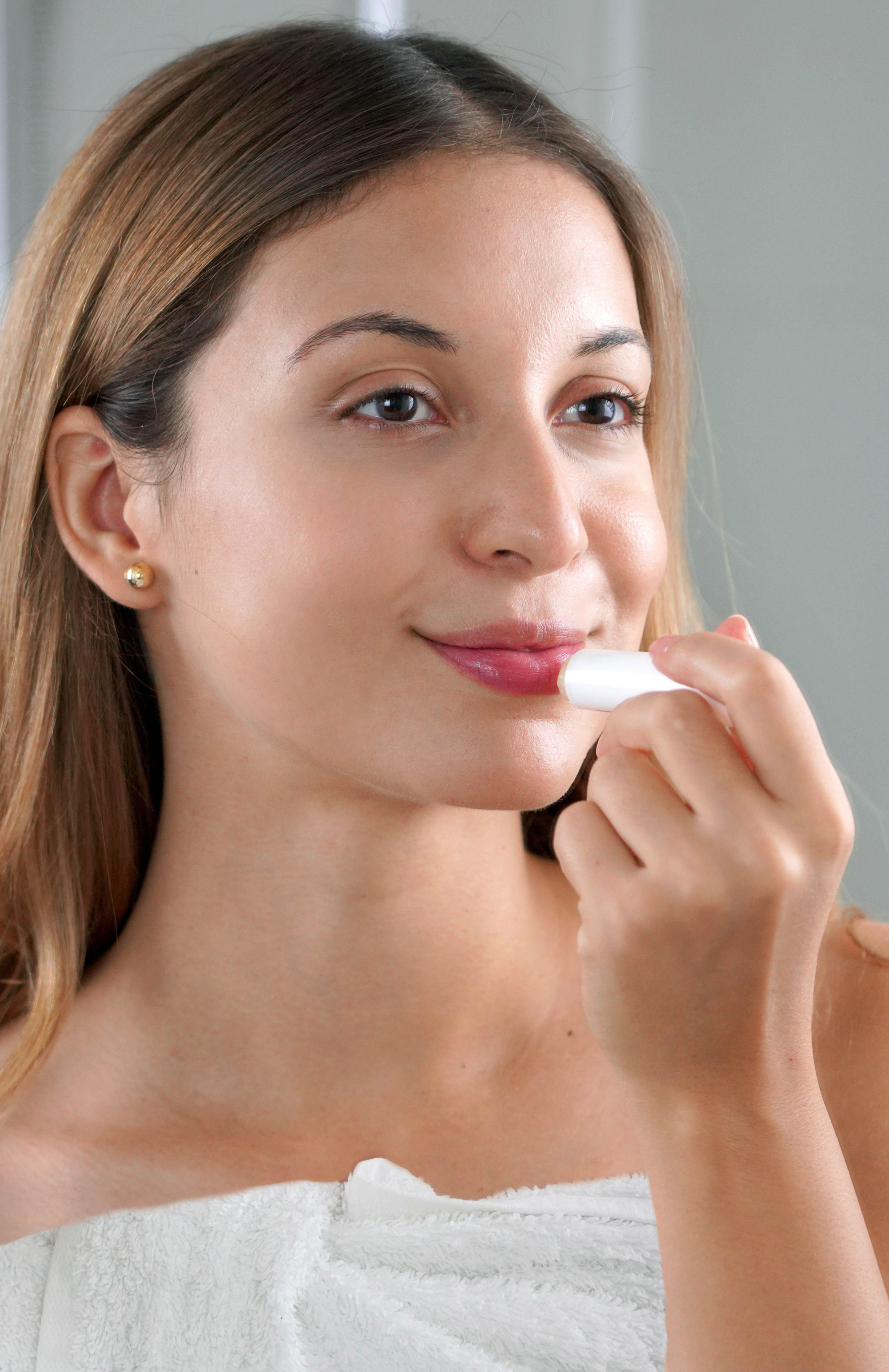 While it's obvious when a lip balm has gone dry and crumbly or the formula has split, even if the balm isn't affected, you shouldn't hang on to it for too long.
"Don't use lip balm you find lurking in the bottom of your bag if it's older than six to 12 months – just like all skincare products, it has a shelf life too," Maruthappu says.
Khorana explains: "A lot of make-up products have anti-bacterial or viral preservatives in them, but make sure you don't use them after their use-by dates."
And definitely ditch it if you've had a cold sore, she adds: "If you do use a lip balm on an active cold sore, consider it contaminated and discard it after the sore has healed."