Girl who saved dad's life with CPR after his heart stopped beating for 35 minutes now studying to become paramedic
A teenage girl who saved her father's life with CPR after his heart stopped beating for 35 minutes after having a heart attack has expressed her immense gratitude as the family look to celebrate Father's Day more than one year later – and she is now studying to become a paramedic.
In the early hours of the morning on October 13 2021, then 15-year-old Lillie-Mae Hulme woke up to the sounds of her stepmother Asta, 52, a manager, "screaming" from her bedroom.
Lillie-Mae, now 17, rushed into the room and saw her father Philip, 58, an HGV driver, lifeless on the bed – his eyes were open, his "tongue was out", and he was "blue" in colour.
She began "shouting" his name and "shaking" his body to try to wake him up – but he was not responding.
Lillie-Mae dialled 999 and was advised to give chest compressions, administering CPR until paramedics arrived, when they then used a defibrillator six times to revive him.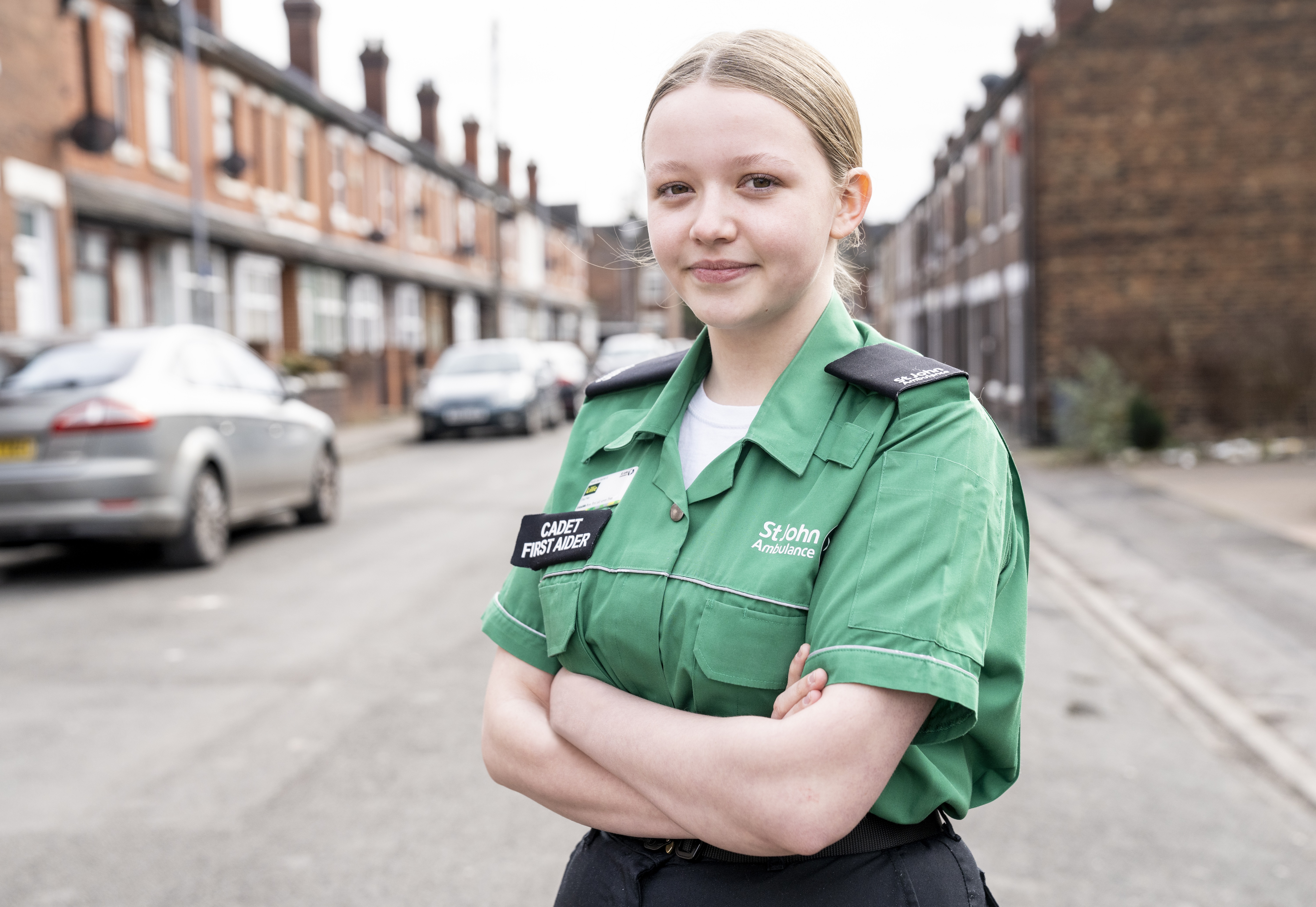 It was later discovered Philip, who was 56 at the time, had suffered a heart attack before going into cardiac arrest – his heart had stopped beating for 35 minutes, meaning he had technically died.
He was then taken in an ambulance to Royal Stoke University Hospital, where he was placed in an induced coma and on a ventilator, but since Lillie-Mae was unable to visit him due to Covid-19 restrictions at the time, she kept thinking, 'am I ever going to see him again?'.
She added: "What if he dies now and the last memory I have is him at home? That definitely played on my mind."
Philip woke up from the coma five days later, with no memory of the event, but remained in hospital for approximately two weeks and underwent emergency surgery to have an implantable cardioverter defibrillator (ICD) and a pacemaker fitted to help control his heartbeat.
Now, more than one year on, the family are looking forward to celebrating Father's Day at home in Stoke-on-Trent, as Philip has made a full recovery – and he said he will be forever grateful to Lillie-Mae for her swift action that night, as she helped to save his life.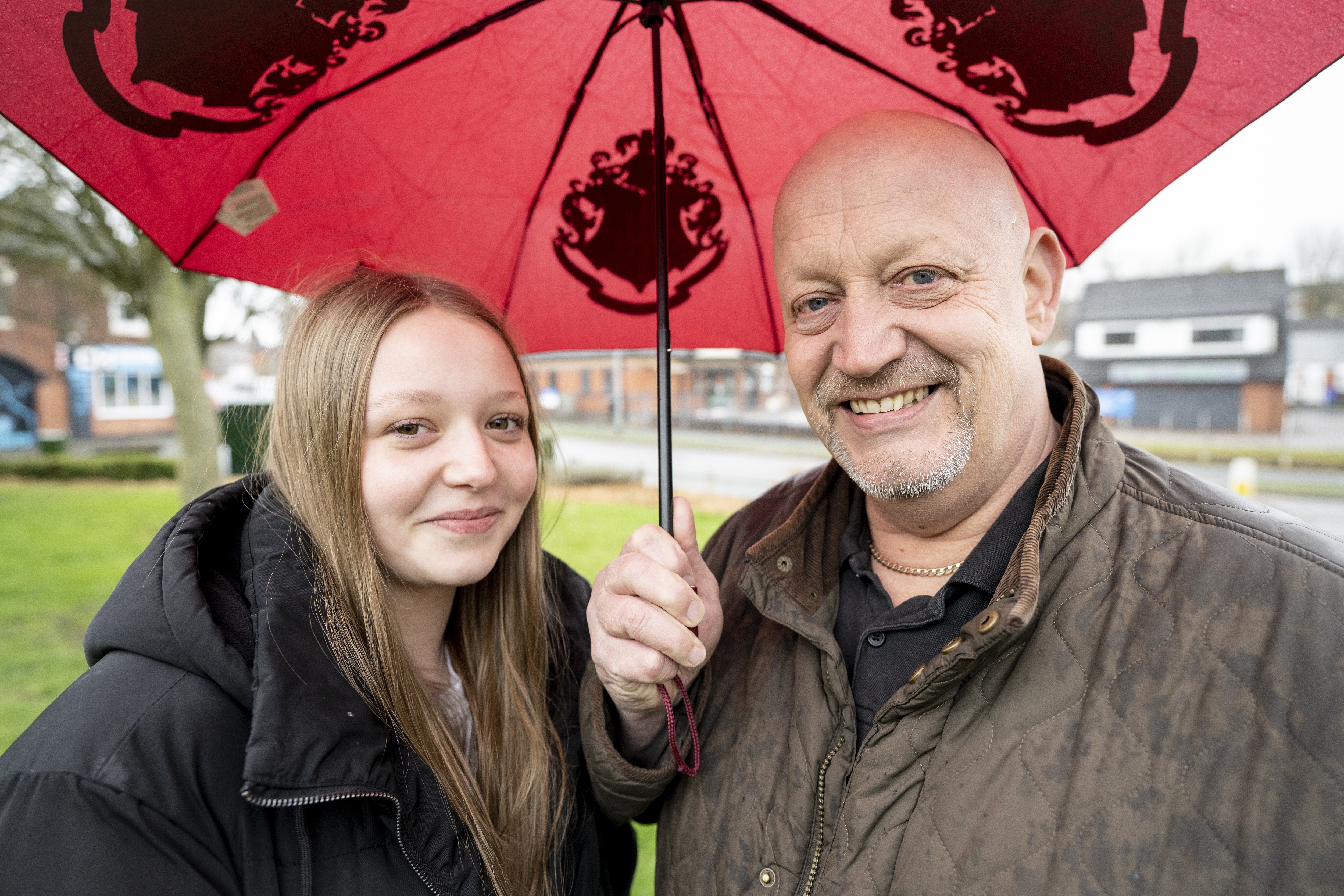 "I can never repay Lillie, I can never say thank you enough," Philip said.
"I'm very grateful of every moment, every living moment now – I'm grateful for life.
"It does put a new perspective on the way you look at things and how grateful you can be.
"I could be rotting now in a coffin and not here to see or enjoy life … but as each day goes by, you just realise how lucky you really are."
Prior to the heart attack and subsequent cardiac arrest, Philip explained that, apart from taking tablets for his blood pressure, he was in otherwise good health.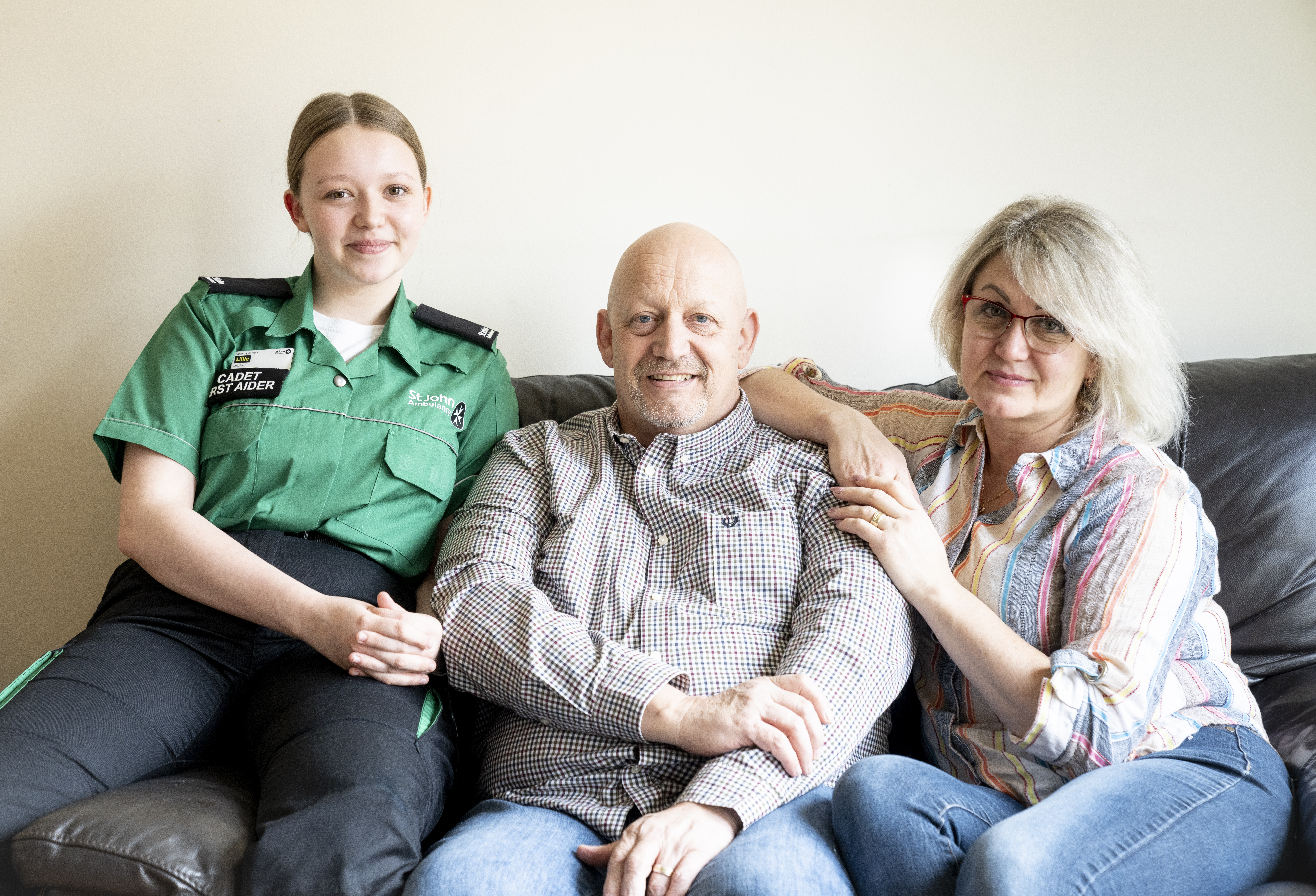 He did notice an aching pain in his teeth, but he just assumed this was "toothache".
The next thing he remembers is going to sleep on the night of October 13 2021 and then waking up in a hospital ward five days later, thinking, 'Why am I here?'.
Lillie-Mae said the incident was extremely "scary", but she knew she had to "take charge" in order to give her father the best possible chance of survival.
Just days earlier, she had watched first aid videos from St John Ambulance, which discussed how to perform CPR, as she is hoping to one day become a paramedic herself.
While she feels this helped to save her father's life, she also believes her late aunt was looking over them that night – and she feels extremely "lucky" that her father is alive today.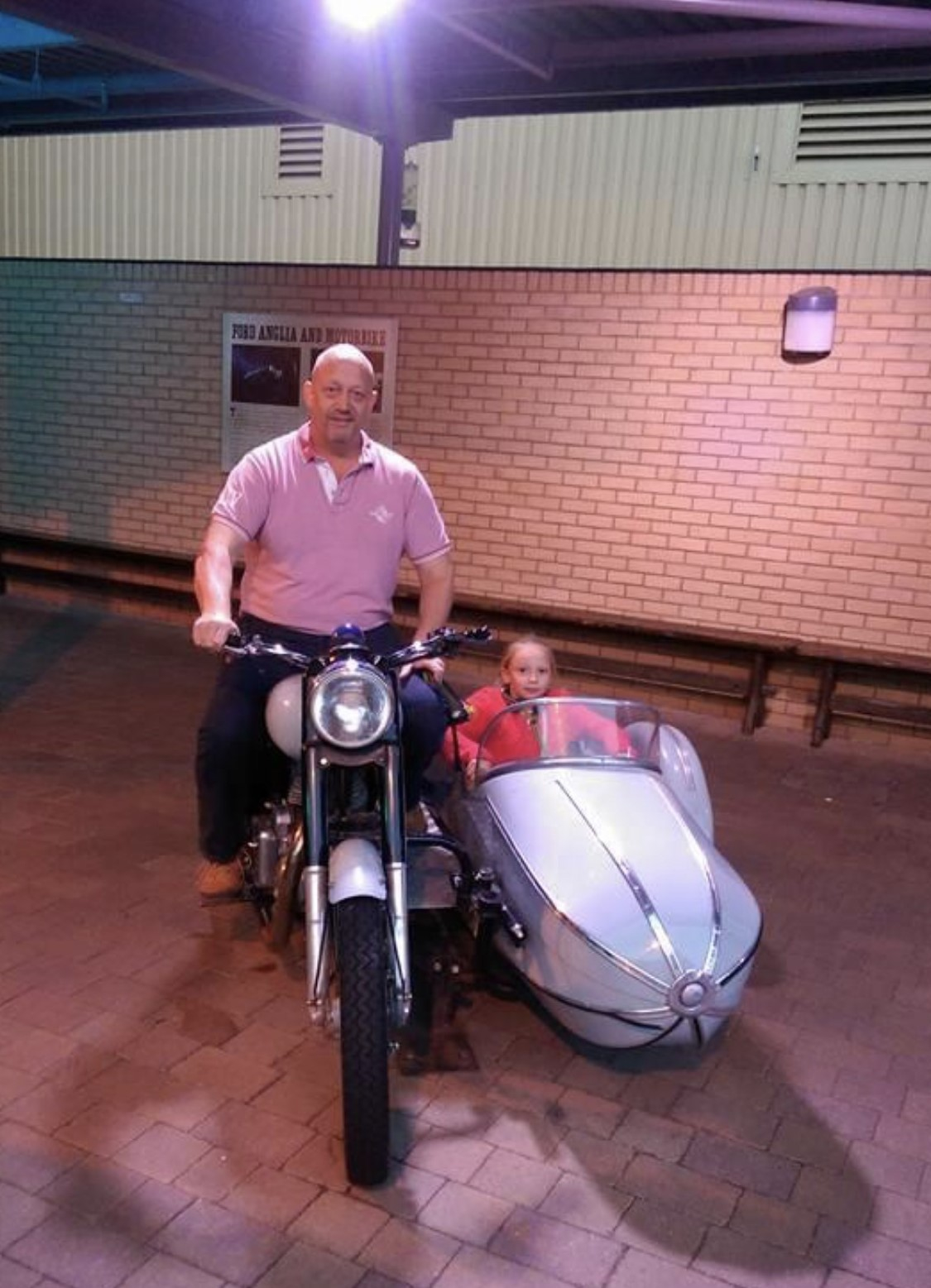 "Ever since I was little, my dad has always said that all the stars are our family members who have passed away," she said.
"I used to sit there and talk to the stars, I still do sometimes.
"I remember seeing this big star in the sky outside the front of the house, and I like to think it was my auntie looking out for my dad, saying, 'No, it's not your time yet'."
After waking up from the coma and undergoing emergency surgery, Philip was discharged from hospital, and Lillie-Mae did her utmost to support him with his rehabilitation.
He was initially instructed to rest as much as possible, but he then gradually started to go out walking to build up his strength.
Philip has no recollection of the incident and Lillie-Mae tries to "shut her mind off to it", however, the pair are now closer than ever and treasure every moment together.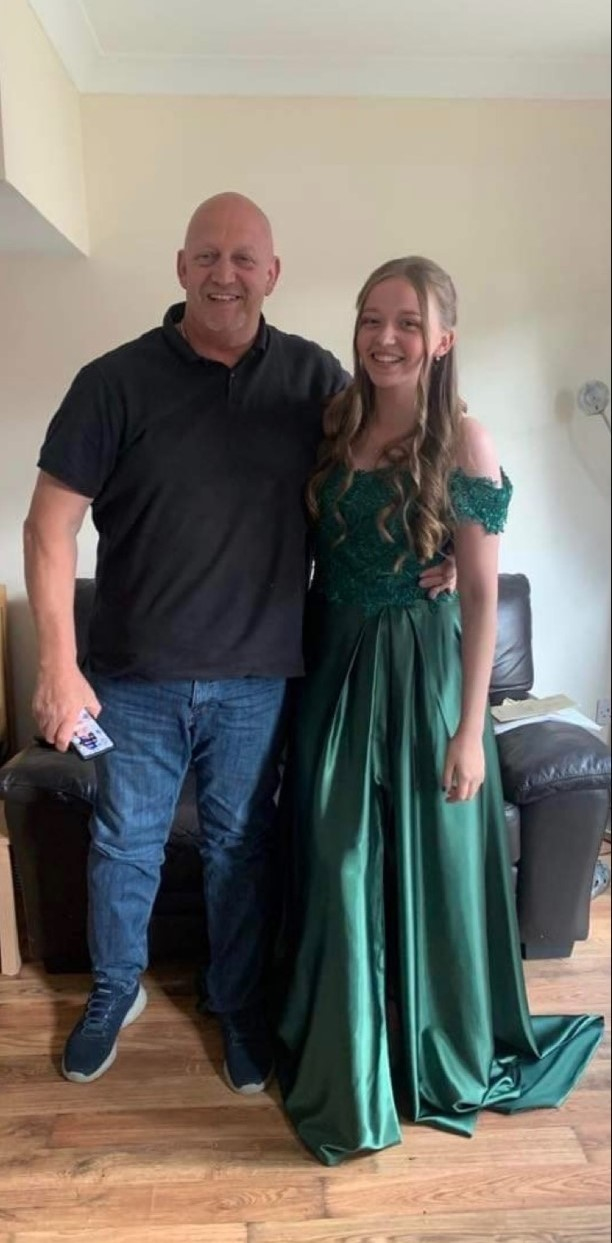 Recently, they were able to celebrate Lillie-Mae's GCSE results – and Philip said this is a memory that will "stay with (him) for the rest of his life".
"You're so grateful to be alive, just to see things like that," Philip said.
While Philip suffers from short-term memory loss as a result of the incident, as his brain was "starved of oxygen for 35 minutes", he has since made a full recovery and returned to work.
He is now looking to the future, and the family are excited to celebrate Father's Day together later this month.
"I'm so grateful for everything," he said.
"Every time I wake up in the morning – and I'm not a religious person – I say, 'Thank you for letting me wake up one more time'."
Lillie-Mae explained that she had wanted to become a paramedic prior to Philip's heart attack, but the events of that night have only further inspired her to pursue her dream career.
"It was the way that they looked after my dad and supported me in a time of need, and I want to be able to do that for other people," she said.
She has since joined her local St John Ambulance group, which she began attending just one week after the incident, and she hopes to raise more awareness about the importance of CPR training, as she believes this was instrumental in saving her father's life and can help many others.
"If you have the opportunity to learn CPR, or any lifesaving skill, do it, because you never know when you're going to use it," Lillie-Mae said.
"You might not ever use it, but it's still an amazing skill to have in case something does happen.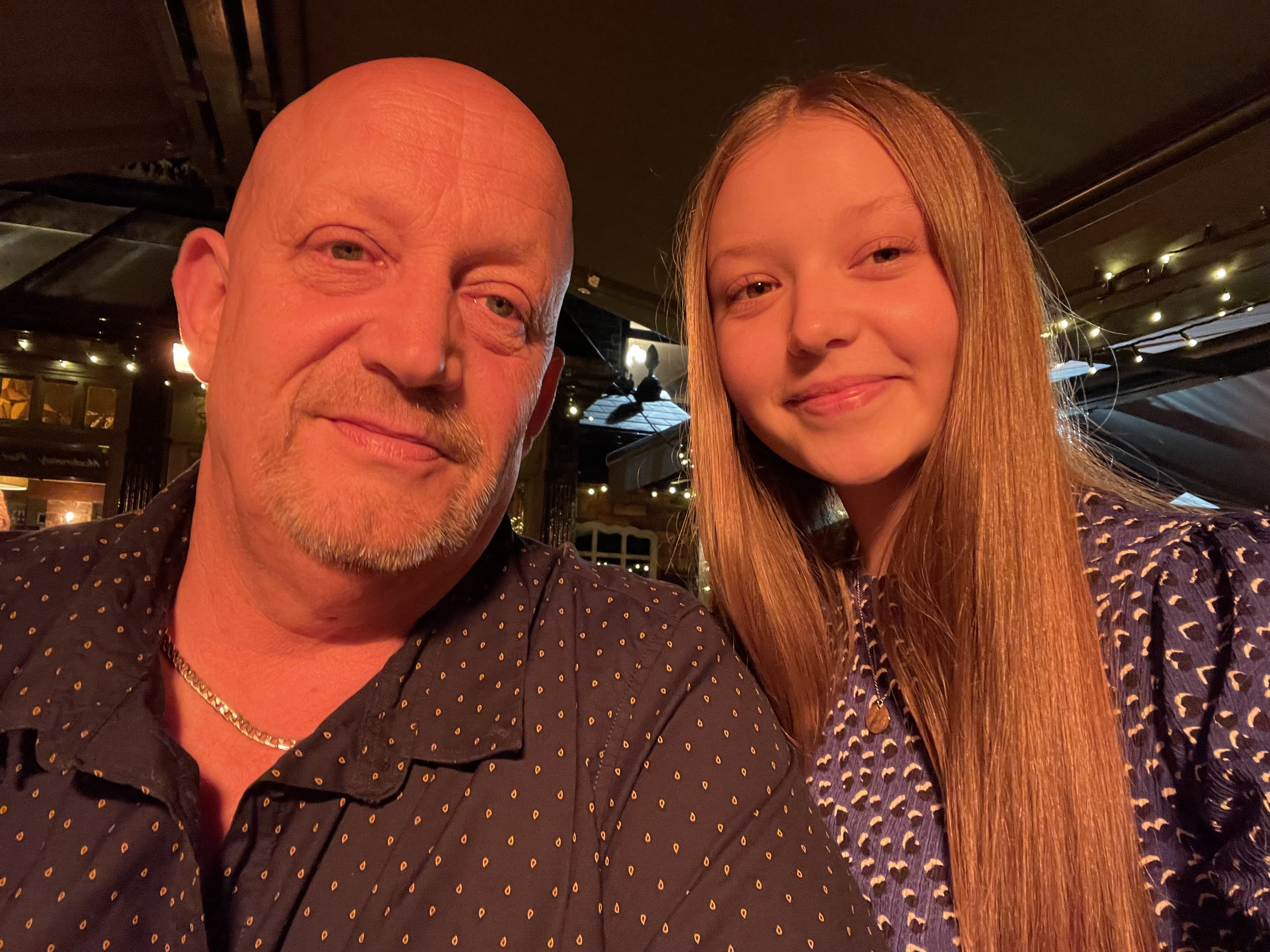 "With my dad, we never expected anything like that to happen, but it can happen to anybody, at any place, any time, so it's always good to have some knowledge about it.
"I feel really lucky that he's alive today."
To find out more about St John Ambulance, visit: www.sja.org.uk/summerappeal2023