Most-read stories of 2015
IT was a year of political drama with reverberations about Nama sending shockwaves across Stormont and a murder of an IRA man almost bringing down the power sharing structures. From the light hearted to the tragic, here are the stories you clicked on most often across the Irish News website this year.
Nama
All the twists and turns of the Nama scandal captured your attention, from Mick Wallace's initial statement in the Dail that £7m from the sale of Nama debt to a US investment firm was earmarked for a Northern Ireland politician or party to the Irish News revealing that Gareth Robinson, son of first minister Peter Robinson, had carried out work for the Nama deal law firm Tughans, and loyalist Jamie Bryson's appearance before a Stormont committee.
Tax fraud investigation at KPMG
In November our business editor broke the story that four senior partners at KPMG in Belfast were being investigated over alleged tax fraud.
Jon D'Arcy, Eamonn Donaghy, Arthur O'Brien and Paul Hollway were arrested, and later released, by officers from HM Revenue and Customs (HMRC) in connection with what it said was "a suspected tax evasion" and are on indefinite leave from the accountancy firm.
KPMG has appointed a London-based legal adviser to head up a probe into the circumstances surrounding the arrest of the top management tier.
Murder of Kevin McGuigan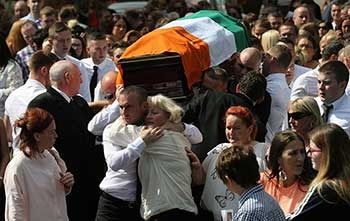 The political fall-out from the murder in August of Kevin McGuigan brought the power-sharing executive to the brink of collapse and visitors to irishnews.com followed the developing story avidly.
'IRA' claims British soldier bomb attempt
The dissident republican group claimed it had planted a bomb underneath a British soldier's van in north Belfast. The device was discovered on the roadside at Linden Gardens, which is off the Cliftonville Road, in October.
The Toughest Trade
The sporting experiment saw Crossmaglen player (and new Irish News columnist) Aaron Kernan swap places with former England international David Bentley who lined out for Cross in a game against Silverbridge as part of a documentary for TV3.
Treat all teams fairly
In August Kenny Archer argued in his column that while Tyrone deserved criticism for Tiernan McCann's dramatic tumble late in the All-Ireland quarter-final against Monaghan it was important that criticism was delivered consistently across the GAA.
Death of Brazilian man on Aer Lingus flight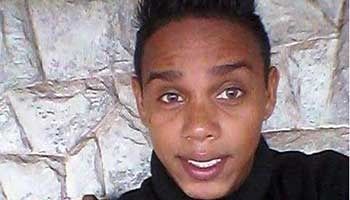 John Kennedy dos Santos Gurjao (24) took ill on an Aer Lingus flight from Portugal to Dublin in October. It has been claimed the young man was a drugs mule who had swallowed packets of drugs.
Murder of 20-year-old Christopher Meli in west Belfast
The parents of Christopher Meli gave an emotional interview hours after the 20-year-old was killed in an attack in Twinbrook earlier this month. Christopher Meli senior and Vanessa Burke said tributes on social media had shown their son's popularity.
"They didn't have a bad word to say about him. He was a quiet child."
Political Quiz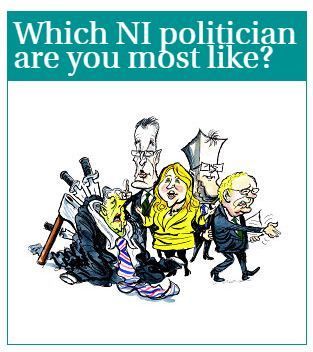 Our political quiz was also popular with readers and politicians alike answering a seriers of questions to determine which elected representative they most resembled.
The Republic's same-sex referendum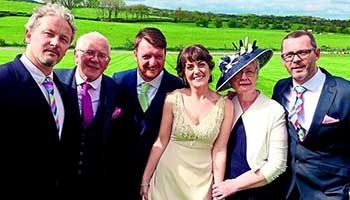 In May the Republic voted to legalise same-sex marriage and among the many stories of the lengths people went to to cast their vote was one of a wedding party which took a deter to exercise its democratic right in the marriage referendum.
Northern Ireland accent voted sexiest in the world
Believe it or believe it not the Northern Ireland accent topped a poll of sexiest accents.
Adele stages a hugely successful comeback - but isn't allowed on Twitter
Adele's album 25 broke records within days of its release and the singer is selling out venues around the world. The singer has admitted that although she has 24 million Twitter followers her management checks all her tweets before she posts.
She said the rule was imposed after she nearly landed herself in trouble "quite a few times" in the early days of the social network.
Lives Remembered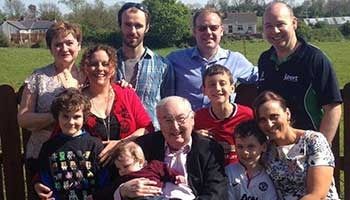 In our weekly obiturary section, Lives Remembered, journalist Aeneas Bonner shares the stories of people who were remarkable in small but significant ways. Among them was Padraig Mac Thiarnain, a teacher of Irish who shared his wisdom in an interview with the school magazine on his retirement.
Asked what advice he would give pupils Mr Mac Thiarnain answered from the heart - "The secret to life is love. It sounds corny but when you have your health, the most important thing in life is to love and to be loved."