House prices back to 2005 levels, according to figures
HOUSE prices across the north have jumped seven per cent in the space of a single year and are now higher than the first quarter of 2005, according to official figures.
The latest house price index, produced by Land and Property Services and the Statistics and Research Agency, show that prices rose by three per cent between April and September.
Over 5,000 properties changed hands in the three summer months, meaning that total residential sales for this year, standing at over 15,000 - with one quarter remaining - is higher than the annual total for every year between 2008 and 2012.
The only area of the north which saw a drop in prices was in Mid-Ulster, which experienced a one per cent fall in the three months to September, although this was off-set by an 11 per cent increase from mid-2014.
The most expensive average houses in the north are in the North Down and Ards and Lisburn and Castlereagh council areas, at almost £139,000, while property prices in Belfast jumped nine per cent over the year and now stand at just over £112,000.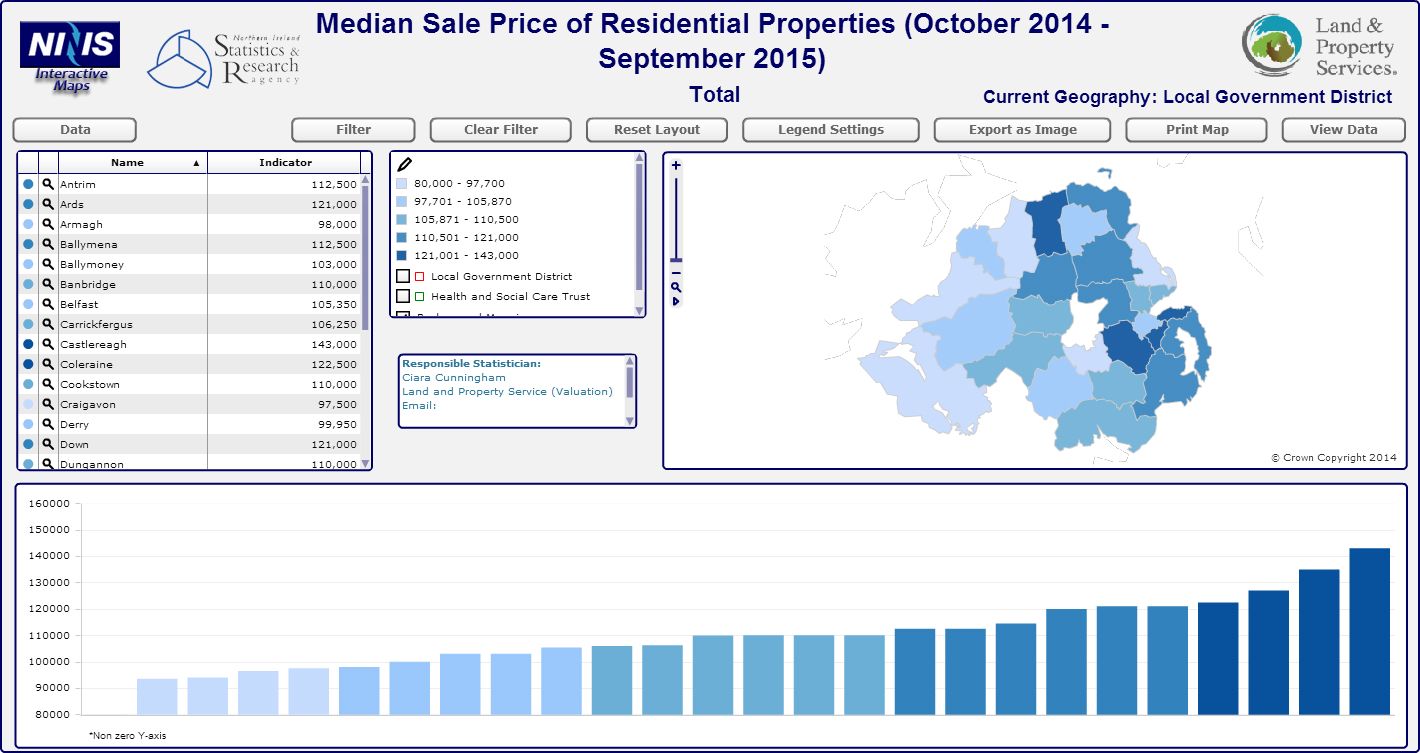 Prices remain lowest in Derry and Strabane, where an average property costs almost £97,000.
Results for the final quarter of this year are expected to be published in February 2016.
Chief economist for Price Waterhouse Coopers, Esmond Birnie, said he was "surprised" at the figure of seven per cent growth over the year but did not expect price increases to return to the boom levels of 2007.
Mr Birnie said: "We have growth but I don't think that it is a sustainable growth rate. I think the rate is more likely to be around four to five per cent."