World's first hydrogen-powered trains take to the tracks in Germany
The world's first zero-emission trains powered by hydrogen have entered service in Germany covering a 62-mile stretch of track previously served by diesel trains.
French train-maker Alstom has rolled out two Coradia iLint trains in Lower Saxony state, running three to four times a day across Cuxhaven, Bremerhaven, Bremervorde and Buxtehude.
"The Coradia iLint is the first train that can travel fully emissions-free on tracks that don't have an overhead electric line," said Stefan Schrank, Alstom Coradia iLint project manager.
"It is really an electric train. But this train doesn't get its energy from the overhead line but from a fuel cells engine.
"The fuel cells are powered by hydrogen that is combined with oxygen to create electric energy that powers the train."
The trains are not only eco-friendly but are also low-noise and can reach speeds of about 87mph.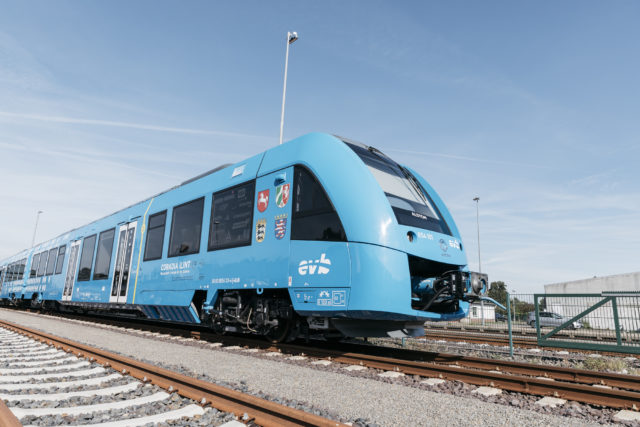 Mobile hydrogen filling stations have been installed next to the tracks at Bremervorde station, which pump hydrogen into the trains from a 40ft-high steel container. One fuel load can last for a day.
The trains are more expensive to produce than regular diesel locomotives, but company bosses believe they work out cheaper in the long run.
"When you look at the costs then you have to look at the investment of buying the trains. But trains are also used for a number of years," Mr Schrank added.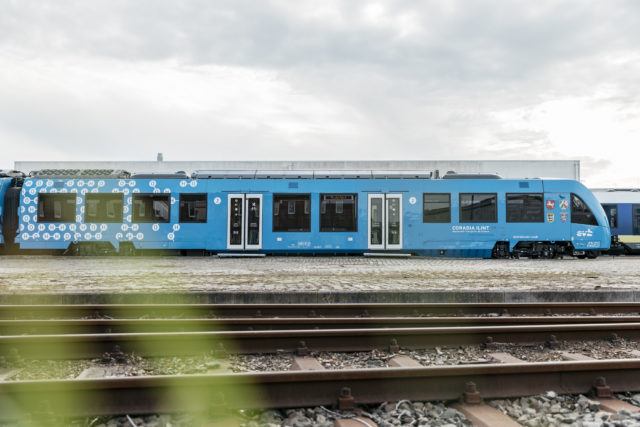 "A train like this will be used for about 30 years. And over these 30 years this train needs to be maintained and the energy for this train will need to be made available.
"And when you look at all this together, the cost for the train, the upkeep and how long it will be used, then you will see that it is already today financially viable to drive with hydrogen rather than diesel."
Another 14 hydrogen-powered trains are set to be added to the state's network by 2021.
Other countries across Europe are exploring hydrogen as an alternative to fossil fuels, in a bid to cut the continent's carbon emissions.
In the UK, transport minister Jo Johnson has pledged to remove all diesel rolling stock by 2040.