Netflix arrives on streaming service Now TV
Video streaming service Netflix is now available on fellow streaming service Now TV, with the former's official app appearing on Now TV devices.
Users will now be able to sign in or sign up to Netflix via the Now TV interface.
Alongside the new video options, Sky-owned Now TV has also introduced a new streaming box – the Smart Box with 4K and Voice Search.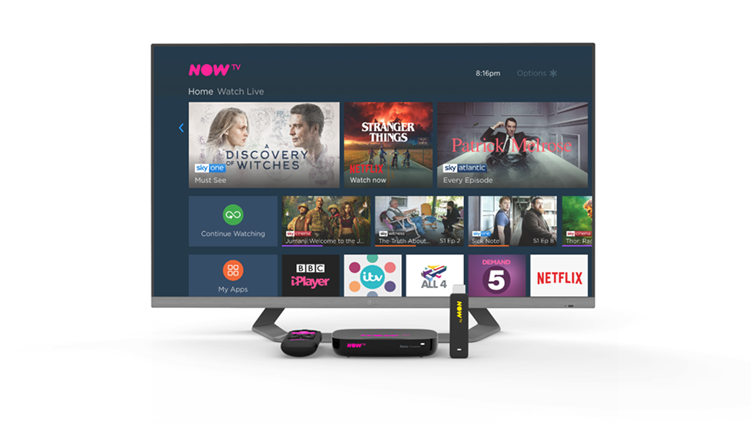 As the name suggests, the new device offers 4K video streaming at up to 60 frames per second, allowing those with a premium Netflix account to watch compatible shows in 4K ultra high definition.
Voice search capability will enable users to find relevant content just by asking for it.
The £45.99 box is available to buy from Wednesday, the firm said.
Now TV managing director Gidon Katz said: "With 4K and Voice Search the powerful new Now TV Smart Box gets you to your favourite shows faster than ever and lets you explore the expanding world of 4K content across our apps.
"Plus, settle in and stream the shows you love all in one place as we end the struggle with TV inputs by adding Netflix to our Now TV Smart Stick and Smart Box."
Now TV has found success through its "pick and mix" streaming service, which enables users to choose from a range of contract-free passes to different packages of channels, which include Sky Sports and Sky Cinema as well as entertainment and kids packages.