British AI successfully trialled in military experiment
UK-created artificial intelligence that scans battlefields to detect hidden attackers has been successfully trialled.
The technology, dubbed SAPIENT, flagged dangers to soldiers as sensors rapidly analysed a mock urban battlefield on the streets of Montreal, Canada, the Ministry of Defence (MoD) said.
It reduces human error and frees up other soldiers who currently have to man live CCTV-type feeds to monitor enemy movement, the ministry added.
The system was tested alongside a range of experimental military technology created by other nations, including robotic exoskeleton suits, night vision, and surveillance systems.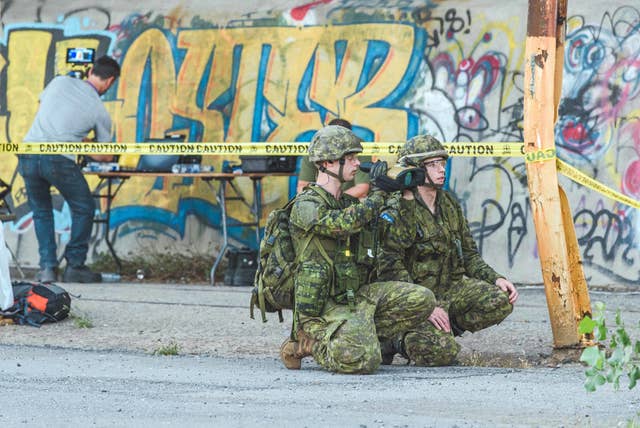 Defence Minister Stuart Andrew said: "This British system can act as autonomous eyes in the urban battlefield.
"This technology can scan streets for enemy movements so troops can be ready for combat with quicker, more reliable information on attackers hiding around the corner.
"Investing millions in advanced technology like this will give us the edge in future battles."
The three-week trial was the latest in the series of Contested Urban Environment experiments which sees soldiers from the Five Eyes allied nations of the UK, Australia, Canada, New Zealand, and US testing the latest military technology.
The UK is set to host a similar exercise in 2020, the MoD said.