Sky Q customers can now bundle Netflix into their subscription
Netflix is coming to Sky Q for the first time, with the two entertainment giants confirming the launch of a new subscription package.
Ultimate On Demand will launch in November and for £10 a month will give users a fully integrated Netflix service in their Sky Q interface, as well as access to Sky Box Sets, the firm's collection of 400 UK and US TV series on demand.
The new package will see Netflix shows appear alongside Sky programmes on the Sky Q homepage as well as within other menus.
Sky said existing Sky Q customers with Netflix will be able to move their account and billing to Sky as part of the package.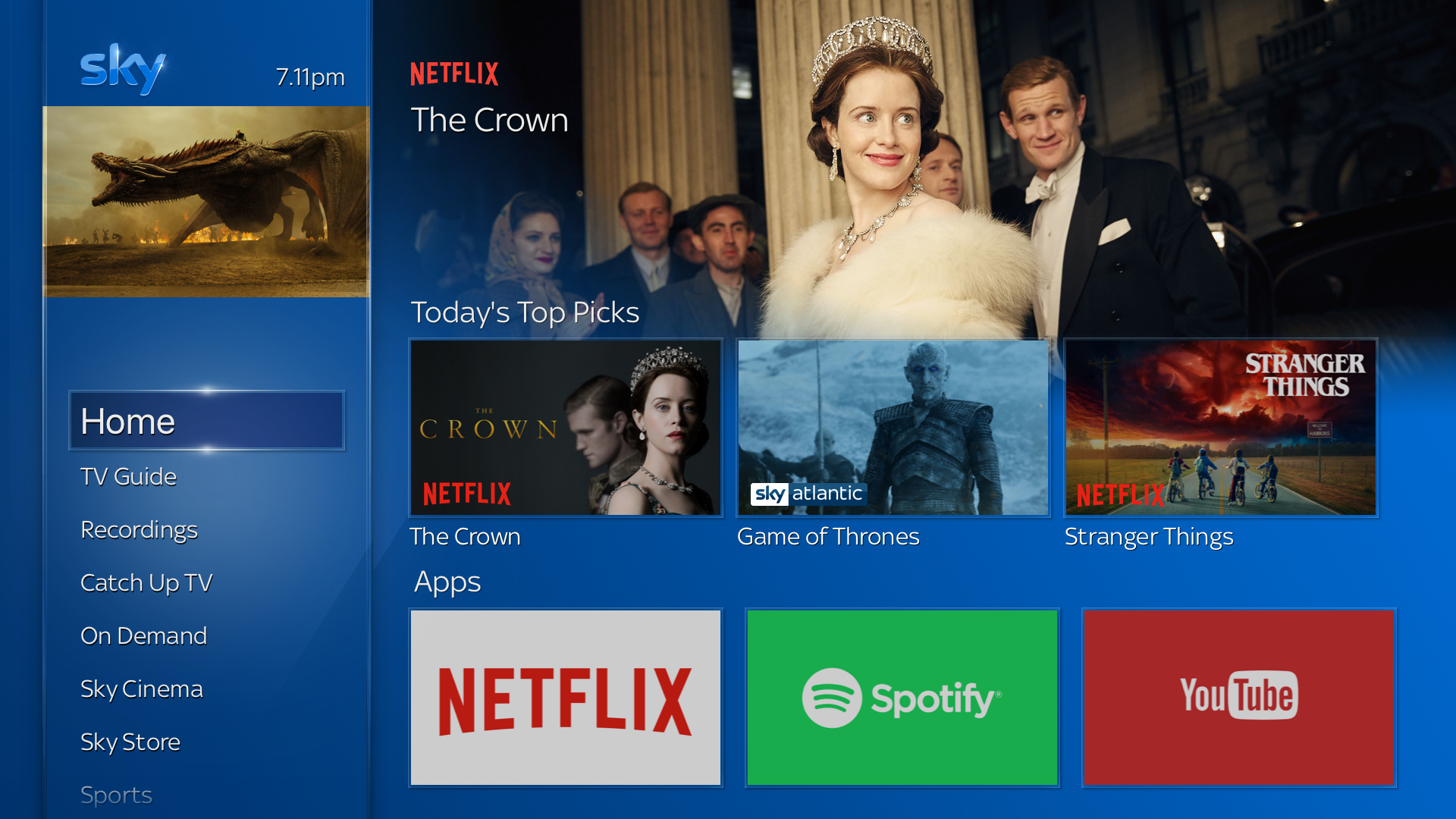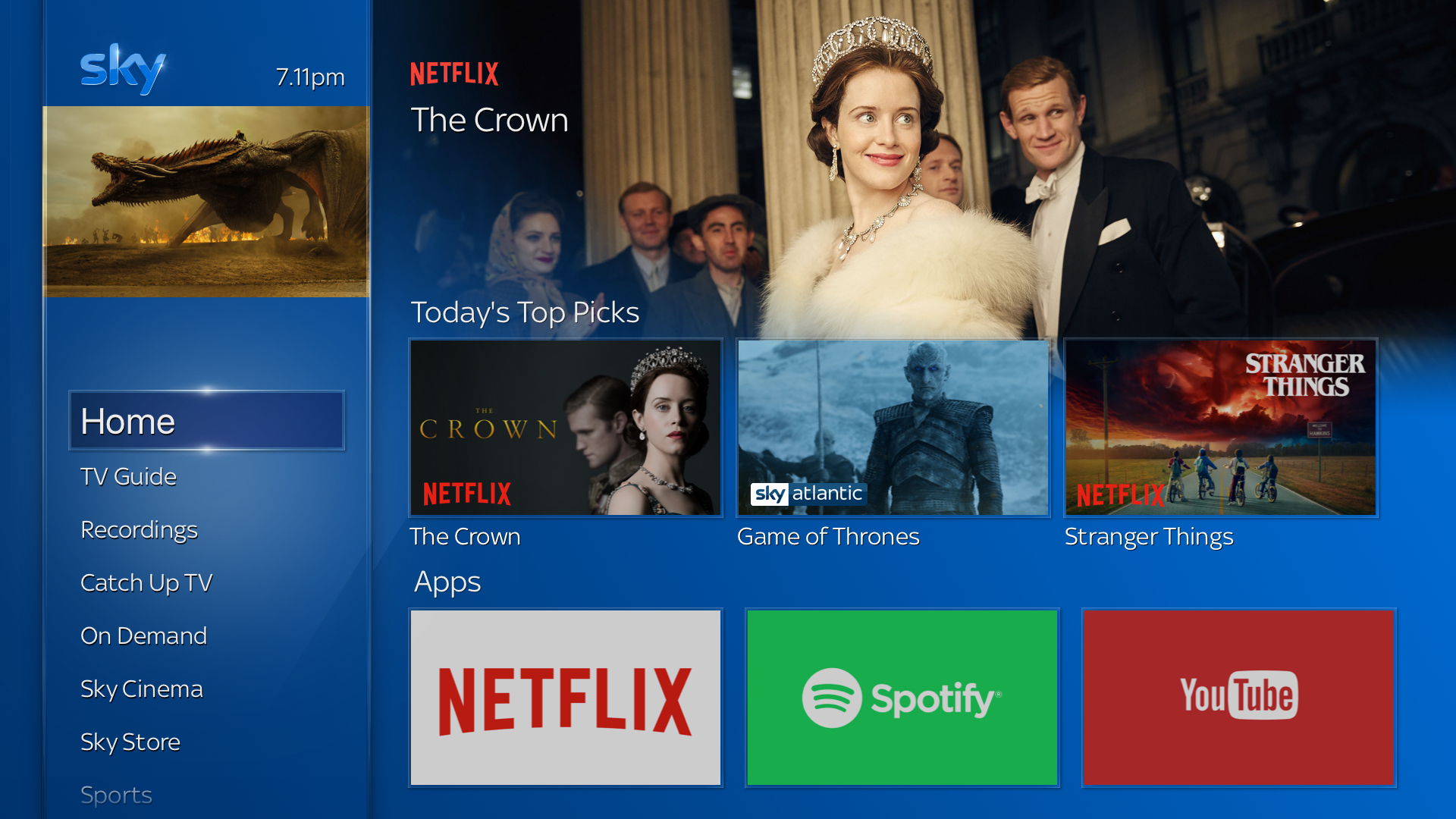 The Netflix app will also be added to Sky Go.
Sky's UK and Ireland chief executive Stephen Van Rooyen said: "We want Sky Q to be the number one destination for TV fans.
"Partnering with Netflix means we will have all the best TV in one great value pack, making it even easier for you to watch all of your favourite shows."
Potential customers can register their interest in the new package, ahead of the November launch, at sky.com/Netflix.
Netflix business development director for the UK and Ireland Chris Whiteley said: "Innovation is at the core of Netflix. We are delighted to partner with Sky to offer fans a new and exciting way to access the best of entertainment from around the world."