Next version of Windows 10 set to land on PCs in October
Microsoft has confirmed that the next version of its Windows 10 operating system will launch in October.
The company will roll out a host of features and enhancements to some 700 million PCs next month, as part of its commitment to constantly evolve Windows 10, instead of launching entirely new operating systems every few years.
Microsoft is yet to confirm the nature of the new features it has lined up in the Windows 10 October 2018 Update, but developers with early access to previews have reported a dark mode for File Explorer and a cloud-based clipboard, so that you can sync copy and pasting between various devices.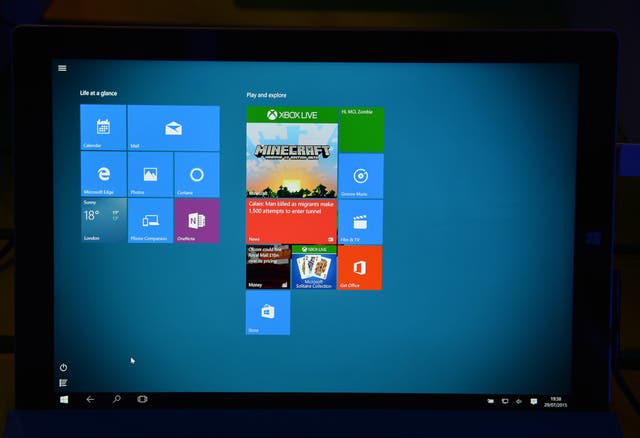 The latest numbers from NetMarketShare show that 37% of PCs now run Windows 10, helped in part by older machines being replaced – but the newest operating system remains behind the ever-popular Windows 7, with 40%.
Meanwhile, Microsoft is already working on the next update, codenamed 19H1, slated for release in the first half of 2019.
Windows 10 was first released in July 2015, as a free software upgrade in its first year for existing PC owners.