Bose targets Apple and Sonos with its new smart speaker
Bose has taken aim at Apple's HomePod and Sonos' line of smart speakers with its own latest device – a speaker loaded with high-quality audio features and a virtual assistant.
Bose says their new Home Speaker 500 has the "widest soundstage of any smart speaker available today" – this is the idea of being able to hear the location of each sound source within audio.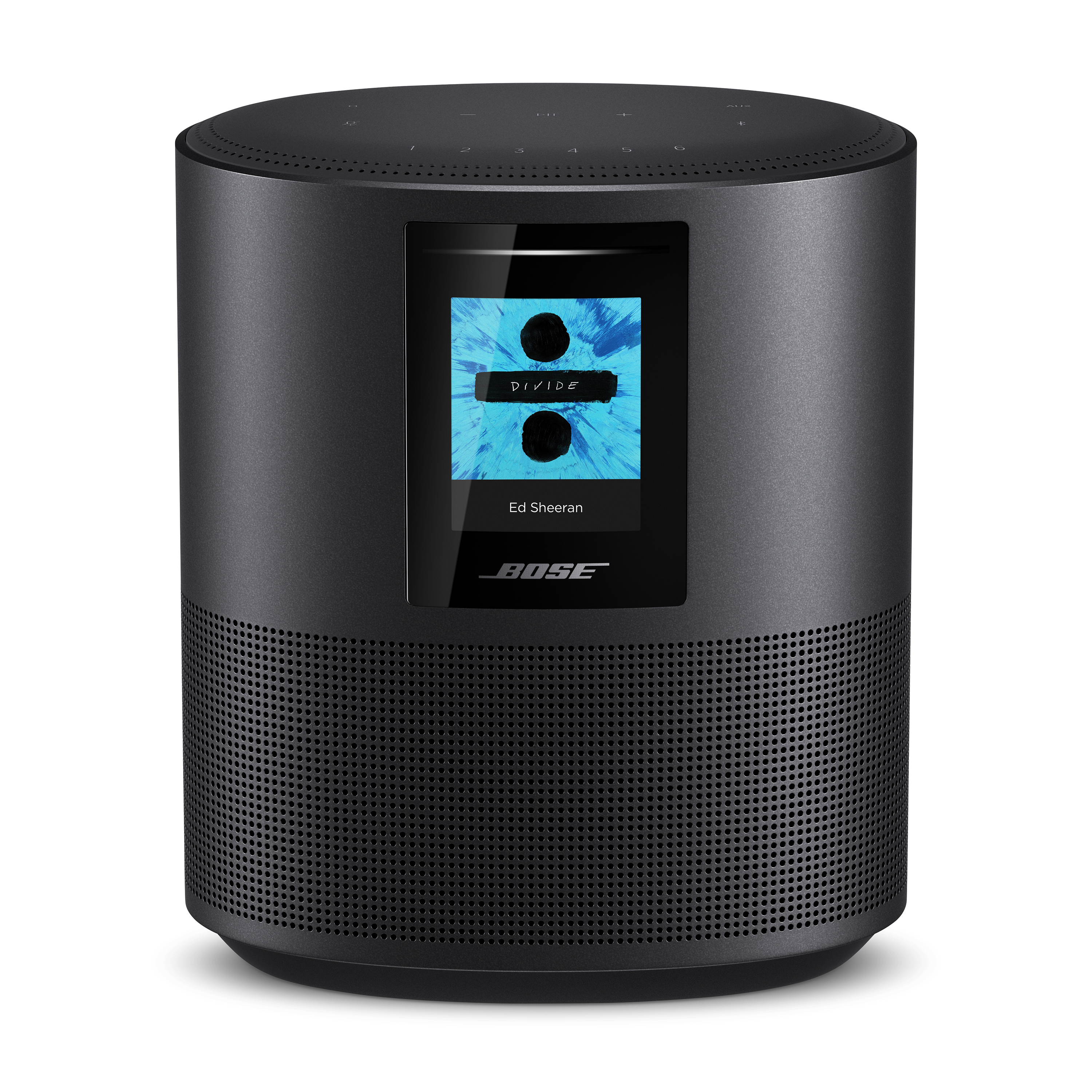 This is a big plus among audiophiles, and is just one way that Bose says shows they want to do things differently to its rivals in the high-end smart speaker market.
In a swipe at the likes of Apple and Sonos, whose speakers can be paired to create stereo experiences, Bose says the Home Speaker 500 can do it in a single unit.
"Voice-controlled speakers aren't new, and there are plenty of great options to choose from. But we had a different vision for ours, inspired by what we could uniquely do to make the experience better," Bose's Doug Cunningham said when unveiling the new speaker alongside two new soundbars ahead of the IFA technology show in Berlin.
"All of our new smart speakers double up on functionality. It takes just one Home Speaker 500 to deliver true stereo separation, there's no need to pair two.
"Our Soundbar 700 and 500 are thin and discreet with jaw-dropping surround sound, whether you're streaming Spotify, or watching a movie."
Cunningham also highlighted the new devices' support for Amazon's Alexa virtual assistant, with more virtual personal assistants (VPAs) to come.
"They combine Bluetooth and Wi-Fi for unbeatable ease of use, can be mixed and matched to play in sync or separately, and with new Alexa functionality and more VPAs on the way, they'll only get better over time."
But at £400 the Bose Home Speaker 500 is significantly more expensive than its rivals – Apple's HomePod is £319 for example.
Samsung has also recently unveiled its own smart speaker – the Galaxy Home – which it is due to provide more details on later this year, further increasing competition in an already busy market populated by the likes of the Amazon Echo as well as Google Home, the HomePod and third-party devices such as those from Sonos.